With the world once again our oyster, we're no longer confined to just travelling to where we can, but where we want to. And doesn't it feel good?! In our annual round-up of what we think are some of the top places to travel in the coming year, we've included a well-rounded selection of short trips to bucket-list bonanzas.
Not all of the following destinations or trips have been selected because of their popularity.
Instead, we've added a few left-field options, those destinations which offer an alternative to more popular places, or emerging destinations that we think are 'ones to watch'.
Where will you travel in 2023?
1. One to watch in 2023
They may not have won the World Cup, but for us – and many other spectators – it was Senegal who had the best, most joyous fans! Even non-football lovers couldn't fail to be inspired by the dancing (and that was just the team warm-up), smiles and all-round infectious raucousness of the Senegalese crowds.
Since then, we've seen a spike in searches for Senegal travel and were included in a Times newspaper article on the best Senegal adventures – and why not!
As one of our favourite – if (as yet) less visited destinations in West Africa, we're delighted that Senegal is suddenly getting the attention it deserves. If you're one of those who would like to know more about Senegal and its charms, check out our Senegal Uncovered trip, 10 days travelling from the Sahel to the tropics via Dakar, Lac Rose, St Louis and witnessing one of Africa's largest gatherings of birdlife in Djoudj National Park.
2. Best for remote getaways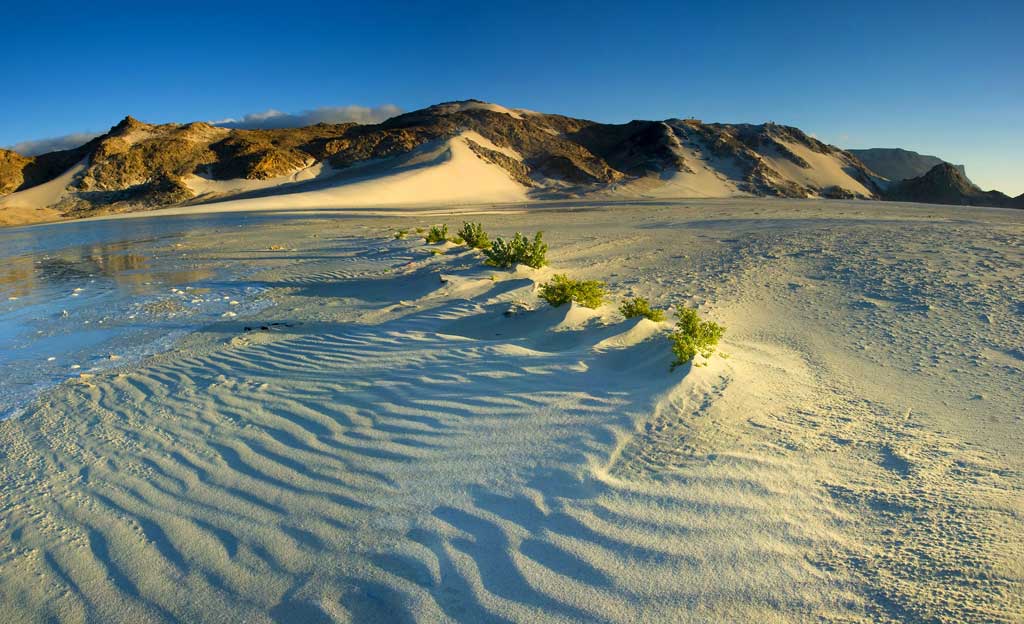 We included Socotra as one of our Top 10 places to travel in 2021, but there's no stopping the popularity of Yemen's Galapagos of the Indian Ocean as it's sometimes referred to. Along with Algeria, it's our most sought-after destination following the introduction of a regular flight from Abu Dhabi in 2019.
Whilst travel here was paused during the pandemic, now it's firmly back on the travel map, attracting those who are drawn by its remoteness and staggering beauty, its endemic wildlife, flora and fauna including, of course, the island's iconic Dragon's blood trees.
Travel here in 2023 to see rays, turtles and dolphins, and explore inland plateaux, lush canyons and deep caves.
How? Socotra Discoverer, 8 days
If you love the idea of remote island exploration, take a look at our Best Remote Island Holidays blog for some alternative ideas.
3. Best for desert exploration – Algeria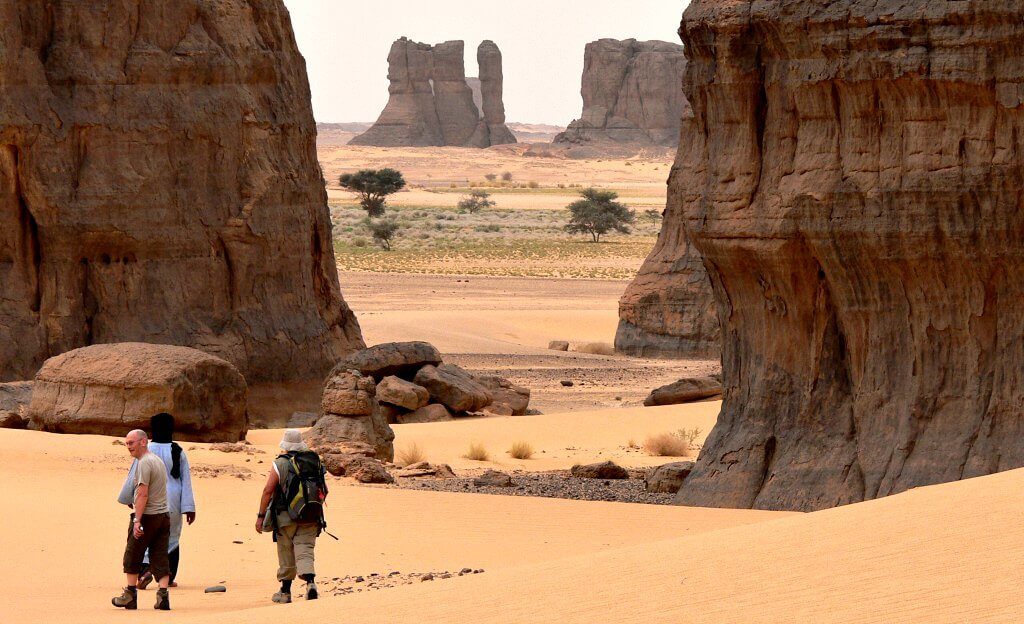 Just a stone's throw from Europe and yet a world away, Algeria's star has been on the rise for the past couple of years here at Native Eye. It's not hard to see the appeal: as Africa's largest country, the sheer diversity of landscapes as it stretches from the Mediterranean in the north, to the largest desert on earth, is extraordinary.
Aside from vast deserts and landscapes whipped by the wind, Algeria also boasts the finest collection of Roman ruins in Africa and is a place where the passing centuries (and many cultural influences) have made their mark from the Stone Age to the modern day. (Read our Seven reasons why you should visit Algeria blog).
How? Jewel of the Sahara, 13 days
Want to know more about our favourite desert adventures? Take a look at our Ten of the world's best desert adventures blog for inspiration.
4. Best for 'alternative' West Africa
Move over, Ghana! Step aside, Ivory Coast! When it comes to discovering a more untouched West Africa experience, you can't beat our 16-day The Fouta Djalon and Beyond, which is attracting a lot of interest at the moment.
Journeying through three countries which have for years been off the tourist map due to war, disease or both, Guinea, Liberia, and Sierra Leone offer a truly exciting and pioneering alternative for the Africa enthusiast.
Travel through Guinea's Fouta Djalon Highlands, one of the region's most beautiful areas (think breath-taking scenery, waterfalls and lush forests) to the lowlands! Explore Liberia's lively capital, Monrovia. Meet diamond hunters, see mask dances and relax on the idyllic Banana Islands in Sierra Leone!
If you've never been to West Africa before, have a look at our West Africa Holidays for First Timers blog on what you can expect.
5. Best for 'alternative' Europe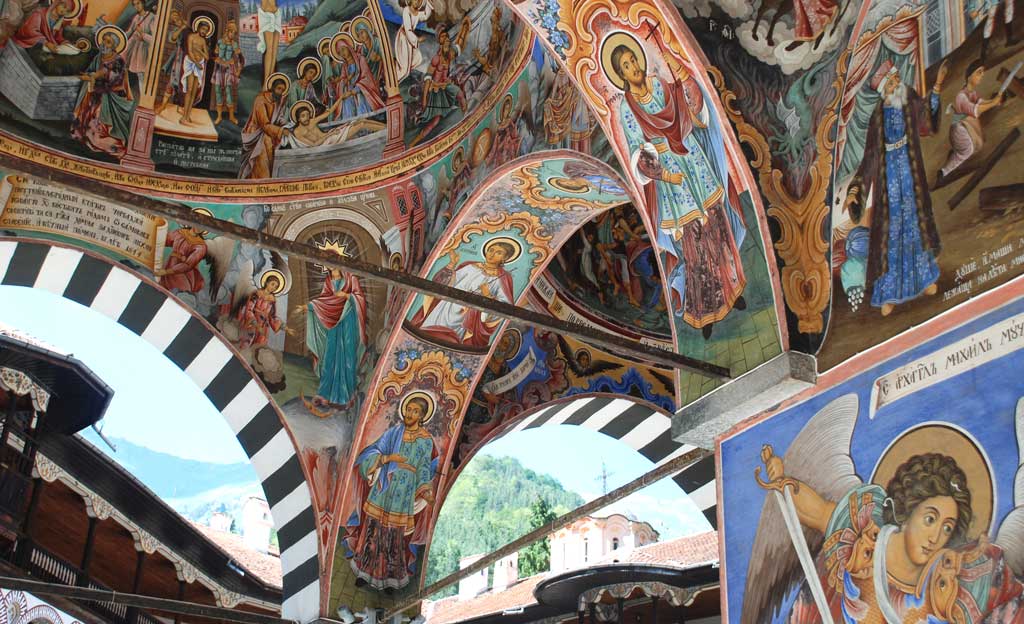 If you're looking for an insider tip, a 'one-to-watch' emerging destination then our money's on Bulgaria when it comes to alternative Europe destinations. Apart from the fly-and-flop coastal resorts such as Sunny Beach, over a third of the country is mountainous and as yet, receives far, far fewer visitors than it should.
For the traveller wanting to escape the crowds or indeed many other people at all, you'll hike through stunning mountains and pretty villages with churches, monasteries, and well-preserved 18th-century houses. You'll travel through valleys carpeted with roses (roses grown here produce 75% of the world's rose oil) and explore charming cities like Plovdiv, one of the oldest cities in Europe. And the local wines here are fantastic.
Travel here is cheap, too. Our 10-day Monasteries and Mountains trip is just over £1,000!
We've several other 'Alternative Europe' adventures to consider for travel in 2023. Take a look at our Alternative Europe: Ten off-the-beaten-track experiences blog.
6. Best for ancient history and culture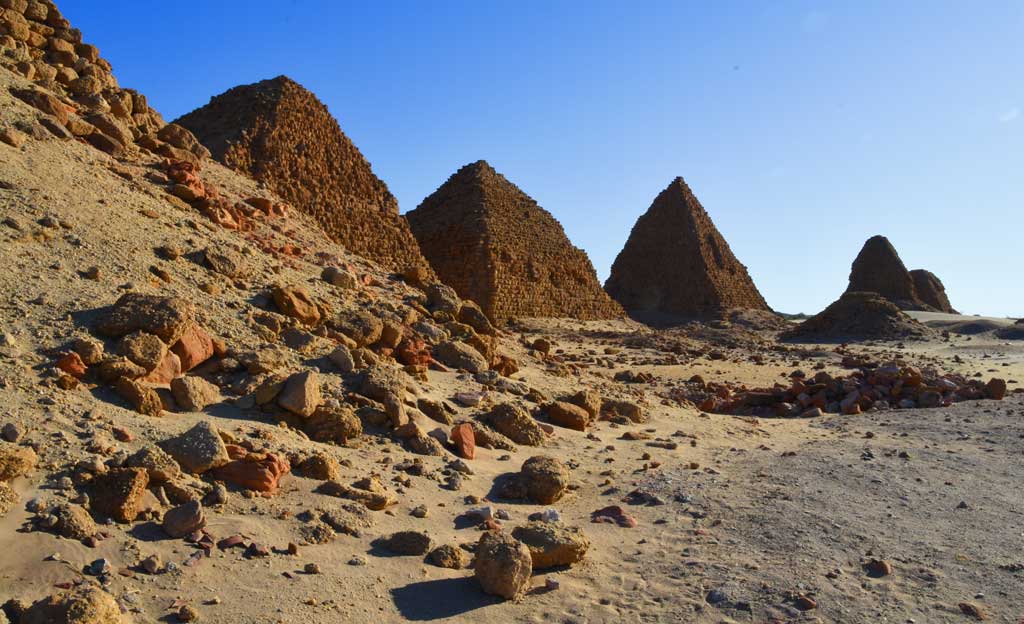 Sudan is not, we admit, a usual or even hugely popular holiday destination – for 2023 or at any other time. What it is, though, is a fascinating and far-less crowded destination alternative to its northern neighbour, Egypt and yet with similar attractions and appeal.
Did you know, for example, that Sudan has more ancient pyramids than Egypt, such as the 'forgotten' royal pyramids at Meroe or those at Nuri? Or that like Egypt, its interior is dominated by the Nile? Or that its eastern border also flanks the Red Sea? Or that until it separated from South Sudan, collectively it was the largest country in Africa – and most geographically diverse?
Put our 9-day Kingdom of the Black Pharaohs adventure on your 2023 wish list to see the striking necropolis at Meroe, witness a Dervish ceremony, discover the holy mountain of Jebel Barkal and its archaeological treasures, meet Bisharin nomads in the Bayuda desert and see traditional wrestling matches of the Nuba people. See our Pictorial Journey Around Sudan for more inspiration.
7. Best for off-the-beaten track Latin America
You could say that Paraguay suffers from imposter syndrome, it almost always being overlooked for its much larger neighbours, Argentina, Peru and Brazil. However, with more of us post-pandemic looking for more remote, less-crowded travel options, 2023 could be Paraguay's time to shine.
For a start, the crumbling colonial city of Asuncion is now experiencing a slow but glorious transformation and is home to a new, evolving creative scene and a thriving artisan culture. As well as exploring the Chaco region, home to tapir, armadillo and more, you'll also experience life on an 'estancia', or ranch – a far less touristy option than those you'll find in Argentina. Similarly, even the UNESCO World Heritage sites and National Parks here are relatively unexplored, so expect unspoilt photo opportunities.
We make no apology, though, for crossing the border to experience a life's must-see: the mighty Iguazu Falls, where you'll spend two days being wowed by these thundering waters.
How? Paraguay – The Lost Heart of Latin America, 12 days.
Take a look at our other off-the-beaten-track Latin America Adventures, too!
8. Best for wild, untamed landscapes
If you've felt a little cooped up over the last couple of years, then travel to Kazakhstan in 2023 may be the perfect tonic. As the largest country in Central Asia (and 9th biggest country in the world), this is a country of wild and inspiring landscapes, a place of windswept steppes, soaring mountains, lush, green valleys, sparkling lakes and extraordinary deserts.
Journey with us here in 2023 for the adventure of a lifetime, looking for ibex in Aksu-Dzhabagly Reserve, traversing the deserts of Mangistau, camping overnight alongside the vast salt flats of Tuzbair, exploring the Charyn Canyon and seeing the multi-hued mountains of Altyn Emel.
How?
From the Steppe to the Silk Road, 10 days Hidden Kazakhstan, 16 days, Altai Explorer, 25 days or Central Asia Encompassed, 26 days
We're huge fans of Central Asia travel, having offered trips there for almost as long as Native Eye has existed. Take a look at our Best Central Asia tours blog if you'd like to know more.
9. Best for The Big Trip
Brazil is back for 2023 following years of a stalled economy, the pandemic and Amazonian deforestation at a 15-year high.
Now, with the recent ousting of Bolsonaro and the election of Da Silva it's hoped that the fortunes of Brazil will be on the rise once again. Even more importantly, the biodiversity and beauty within its vast borders will be better protected, from jungles, wetlands, highlands and canyons – wonderful news not just for Brazilians but for travellers who visit here, too.
If you're looking for a big, bucket-list style adventure which includes highlights of this huge country but takes you far off the beaten track, too, take a look at our 20-day Brazilian Rhythms trip.
If you'd like to know more about our Epic Journeys and have time on your hands to take on a 'Big Trip' in 2023, take a look at our Five of the best epic journeys for adventurous travellers blog.
10. Best Short Break
Before Covid put the brakes on travel, Saudia Arabia has proved an increasingly popular destination for curious travellers wanting to experience this mysterious and for many years closed country for themselves.
For 2023, we've created a week-long short break adventure as an alternative to our more in-depth 15-day Saudia Arabia – The Forbidden Kingdom trip, for those who would like a 'taster' of this magnificent – if controversial – country.
Take a look at our Saudi Arabia Highlights, 8 days for more information.
Other week-long adventures include:
Ancient Armenia – 7 days
Georgia – Jewel of the Caucasus – 8 days
The Gerewol Festival – 8 days
Find out more about our top places to travel in 2023
We specialise in unusual destinations, off-the-beaten-track adventures and traditional, often tribal cultures and offer some of the most exciting and ground-breaking small group adventure tours on the planet. If you would like to find out more about any of our destinations, just ring us on 01473 328 546 or e-mail us using our contact form.
Other blogs you might like 
Festivals in Africa for intrepid travellers
Best small group tours
The Gerewol Festival in photos
A pictorial journey around Sudan
Five of the best epic journeys
Best things to see in Central Asia
Best places to visit in Saudi Arabia
Alternative Europe holidays
West Africa holidays for first-timers