Visit Algeria and you'll discover a vast, diverse country with a wealth of amazing landscapes and rich cultural influences, just a stone's throw from Europe. For years off the travel map due to some difficult times, Algeria has in recent years become an increasingly popular place to visit, appealing to history buffs, desert enthusiasts, and anthropologists alike.
It's a country of extraordinary diversity, with a Mediterranean coastline and elegant French-influenced cities, ancient Roman, Phoenician and Numidian ruins, and the wild Sahara, populated by nomadic Tuareg tribes and isolated oases.
Does the desert thrill you? Are you fascinated by ancient cultures?
If so, read on to find out seven spellbinding reasons why you should visit Algeria on one of our two specialist Algeria tours. We'd love to have you with us!
Reasons to visit Algeria 
1. Algeria is Africa's largest country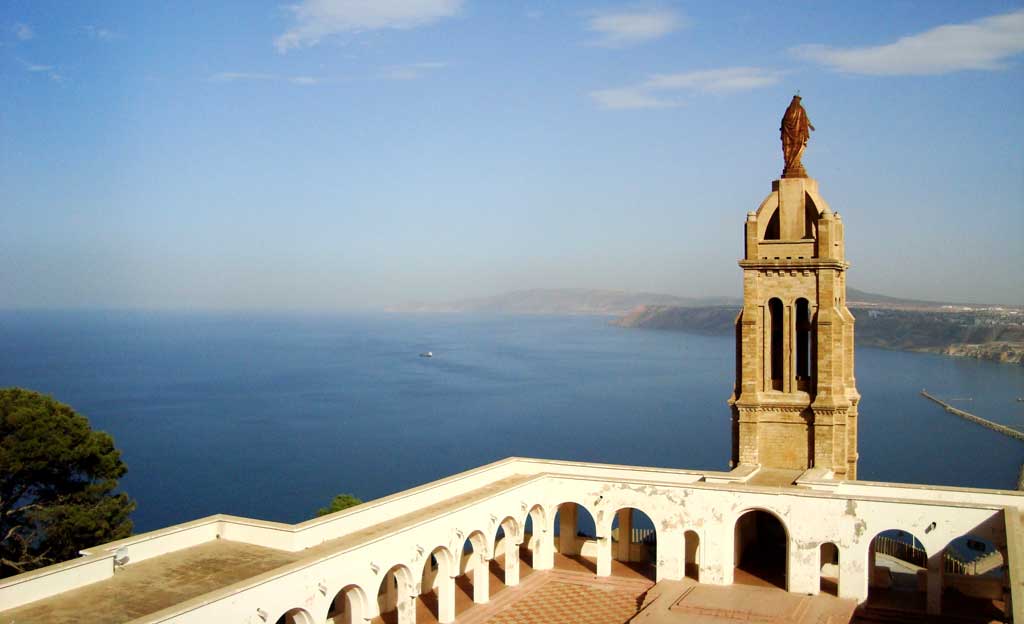 If you're a natural explorer by heart then being able to experience the world's 'biggest and bests' is reason alone to visit Algeria, Africa's largest country.
Even without factoring in jaw-dropping scenery and a swathe of ancient cultures and influences which have shaped the country, Algeria's sheer size is impressive – 2.382 million square kilometres with a population of almost 45 million people.
Stretching from the Mediterranean coastline far south into the African interior, it's a diverse and fascinating country to explore.
2. Algeria has some of the world's most impressive rock art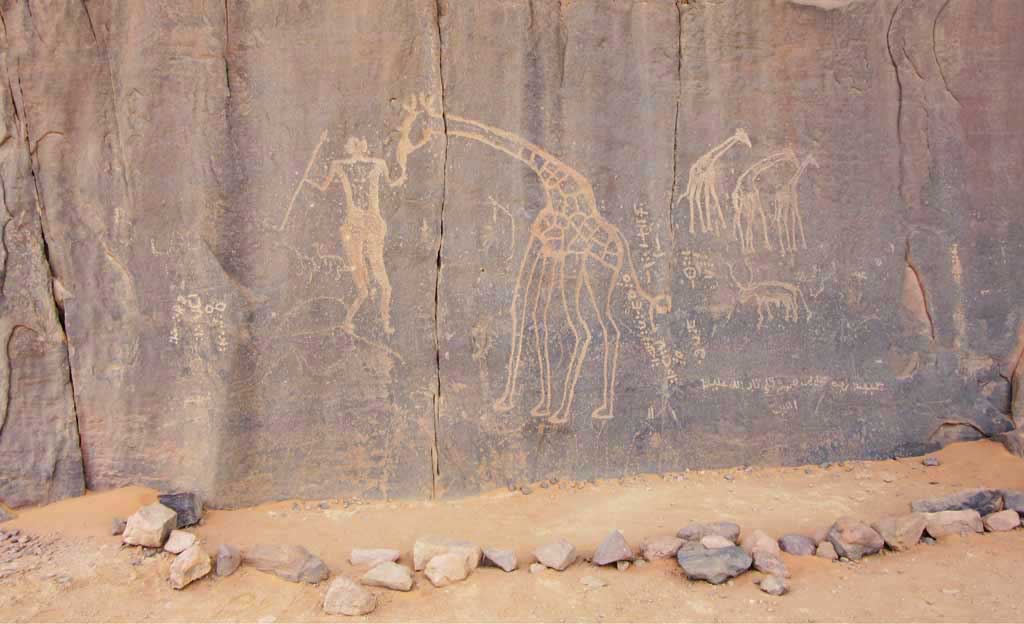 Algeria has one of the richest concentrations of Stone Age rock art in the world. Most of these fascinating ancient rock carvings are found in the Tassil n'Ajjer, a UNESCO World Heritage Centre and other-worldly landscape famed for its towering sandstone pinnacles which have been whipped into strange shapes by the wind.
It's here where over 15,000 drawings have been discovered, markings that tell a story of climate change, the evolution of human life, and wildlife migrations.
It's estimated that most of the art found here dates between 9,000 to 4,000 years old, although there are some carvings that precede even that, to 12,000 years or more. Another incredible reason to visit Algeria on an upcoming adventure.
3. Visit Algeria to experience the Sahara – the largest desert on earth
It's hard to countenance the scale of the Sahara Desert. Covering 3.6 million square miles (or 9.4 million square kilometres), the desert actually spans 10 countries including Chad, Egypt, Libya, Mali, Mauritania, Morocco and Western Sahara, Niger, Sudan, and Tunisia. Visit Algeria and you'll experience the best of it, the country having the largest share of this vast sandy expanse. You'll meet ancient nomadic tribes such as the Touaregs and Mozabite people, both large Berber ethnic groups who inhabit the area. For the ultimate desert experience, you'll also camp overnight amongst the dunes under some of the darkest skies on the planet, miles from anywhere and in perfect solitude.
4. Algeria has the finest collection of Roman ruins in North Africa
Calling all history buffs and culture vultures! If you find ancient ruins compelling then visit Algeria; with its long history witness to several civilisations, it has more than its fair share. If this sounds like you, then we'd particularly recommend joining our Algerian Odyssey adventure to enjoy the best of it. From the historic city of Djemila, founded by the Romans in the 1st century, and the spectacular ruins at the Roman site of Tiddis near Constantine to Timgad, a Roman city that has been excavated to such an extent you can gain a real feel for how it once was. There's an amphitheatre, baths, temples, and other numerous monuments. You'll also visit Cherchell and Tipasa which, although a former ancient Phoenecian city that predated the Roman civilisation, is also home to striking Roman ruins (set between the mountains and sea) today.
5. Algiers, an atmospheric, thriving city home to ancient and modern wonders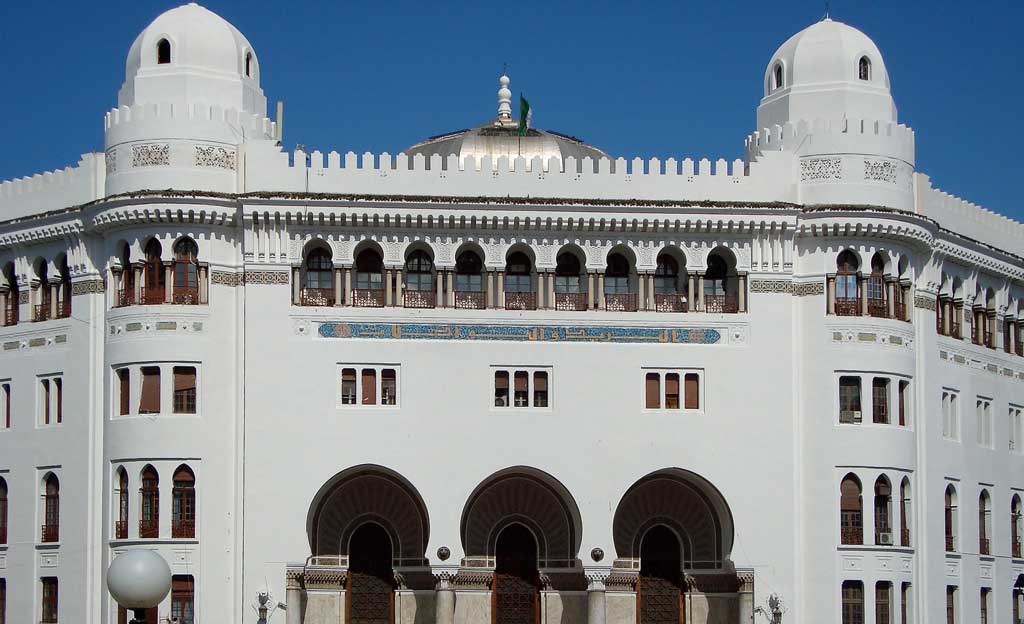 Algiers, both the capital and chief seaport of Algeria may be growing at a staggering rate (its population has almost doubled in just over a decade to over 4.5 million today) but remains one of the most atmospheric and in places elegant cities. It's here, along the Mediterranean coastline that you'll see a wide range of architectural and cultural influences, from the whitewashed buildings and winding streets of the casbah to Ottoman palaces, Catholic Basilica, and 17th-century mosques. The French – Moorish art deco architecture is also in evidence in parts. You'll visit Algiers on both Algeria tours we offer, Our 15-day Algerian Odyssey and 13- day Jewel of the Sahara adventures.
6. Visit Algeria for characterful desert oases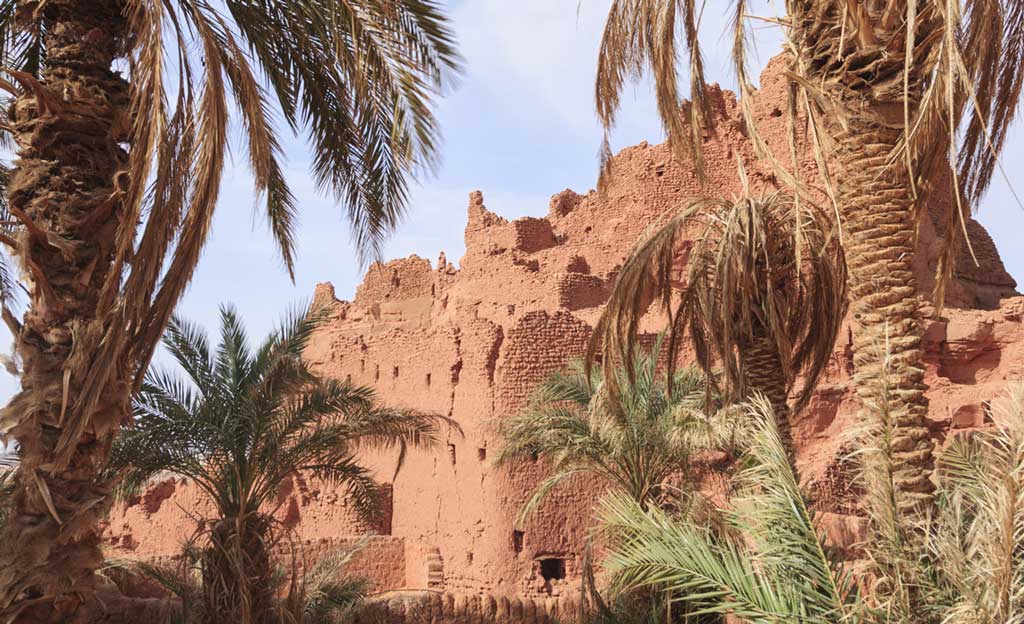 Even in the Sahara Desert, you'll come across occasional oases, a refuge amongst the desert plains and home to palm groves, mud-built architecture, and palaces. One of the most well-known is found at Timimoun, the Red Oasis often referred to as the pearl of the desert which you'll visit on our Algerian Odyssey trip. As the Red Oasis moniker suggests, Timimoun is built largely out of red mud bricks which seem to glow as the sun rises and sets.
El Oued, the largest of the Souf oases in north-eastern Algeria is also a must-visit. Known as the Town of a Thousand Domes, the buildings are characterised by their clay-stone-topped cupolas. It's also famous for being a busy caravan centre, and renowned for its export-quality dates, carpets, and woven cloth. The oasis is surrounded by the sand dunes of the Grand Erg Oriental.
7. Explore Tlemcen, the capital of Andalusian art
If the city of Tlemcen – the second-largest city in northwest Algeria after Oran – reminds you of Granada, in Southern Spain, you are not mistaken. Andalucian culture originated from northern Africa including Algeria and Morocco, hence the similarity you'll find in architecture. The Citadelle et Palais El Mechouar, for example, is a more diminutive version of the Alhambra, and one of the reasons Tlemcen is sometimes known as the African Granada. The city and its surrounds are similarly famous for their leather goods, carpets, and textiles, not to mention olive groves and vineyards.
Interested in visiting Algeria?
Want to find out more about Algeria holidays? Native Eye has two trips where you can visit Algeria. Take a look at our 15-day Algerian Odyssey adventure or, if you are up for something a little more intrepid, our 13-day Algeria – Jewel of the Sahara trip.
Alternatively, call us on 01473 328546 to talk through your ideas or send us a message using our contact page.
Other blogs posts you may like
Algeria travel guide – in pictures
Best places to visit in Saudi Arabia
Top places to visit in 2023
20 Best World Heritage Sites
Native Eye's top Small Group Tours
Best Epic Journeys
Favourite Desert Adventures
Great Explorers of the Modern World