Squashed between Russia and Turkey, and with Iran just a stone's throw away, the small country of Georgia is home to a wide array of different cultural influences but also has a fascinating character of its own.
With a long-standing Christian heritage, as might be expected the collection of churches and monasteries encompasses some of the most impressive to be found anywhere. But it's not just about religious monuments.
The beautiful city of Tbilisi with its dramatic cliffside setting is a must. And the striking religious buildings and UNESCO monuments of Mtskheta and Kutaisi should also be on your tick-list. However it is Georgia's natural scenery – inhabited by small pockets of ethnic groups and imposed upon by the massive peaks of the Caucasus – that will be the undoubted and unique highlight of your trip. Our Georgia holidays and tours spend much time delving into the often arcane customs of the country, where in remote villages pagan beliefs vie with Christianity to create something very unique.
Discover the spectacular mountains of the High Caucasus, Europe's highest range, where the regions of Svaneti and Tusheti cling steadfast to long held traditions in fortress style settlements. Georgia is the legendary 'Land of the Golden Fleece' imbued with a fascinating history, great food and superb wines Our Georgia holidays will show you one of Europe's most extraordinary countries.
Top highlights on Georgia holidays and tours
Roam the enchanting squares of Tbilisi's old town
Drive the Georgian Military Highway into the High Caucasus Mountains
Meet the Svans in the mystical mountains of Svaneti
Step back in time at the ancient monasteries of Mtskheta
Climb up to the cave city of Uplistsikhe
Experience Georgia's dark side at the shrine-esque Stalin Museum
Culture
Georgia's exotic culture stretches back millennia and its geographic location between Europe and Asia means Georgia's own ethnic identity has been influenced by European, Persian, Ottoman and Arabian cultures among others. The official language is Georgian, which has its own alphabet and Georgia today is a deeply Christian country. Christianity here is of the Orthodox variety but with a slightly different twist. There are numerous churches and monasteries throughout the country and Georgia is the second country to have adopted Christianity as a state religion. Pockets of primeval isolation and traditions to match are still maintained in mountain areas such as Svaneti.
Georgian people are renowned for their kindness and hospitality and it is not uncommon to be welcomed into Georgian homes. Their social culture is encapsulated in their traditional banquets called 'Supra' in which a ceremonial feast of Georgian food and wine is held. It is hosted by a Georgian toastmaster called a 'Tamada'.
Music and dance are also a very important part of Georgian culture and traditions have been passed on from generation to generation. Different forms include harmonious folk music, polyphonic church chanting and 'dancing dialect' which varies from region to region. Art is also represented in many other forms such as ceramics, jewellery and woodwork.
When to go on holiday to Georgia
The best time to visit Georgia are the months of May, June and September. It can be either fiercely hot in the summer (especially in the lowlands) and freezing in the winter. If you're planning on visiting the vineyards in Kakheti, Autumn harvest time is also a great time to visit.
Georgia's climate is also quite diverse year-round, with the Black Sea and the Caucasus Mountains both playing a part in the weather. Conditions are generally wetter and warmer in the west and drier yet colder in the east but you should always be prepared for the possibility rain and rapidly changing weather.
Start planning your Georgia tour
Check out our small group tours to Georgia: Georgia Jewel of the Caucasus, Georgia and Armenia – Caucasus Discoverer and The Edge of Europe. While many of our trips are small group adventures with set departures, as a bespoke operator, we can design and create trips to suit any traveller, from solos to larger groups. If you would like to find out more about tailor-made Georgia holidays or our group tours, call us on 01473 328546 or email us via our contact page. We'd love to hear from you.
Show more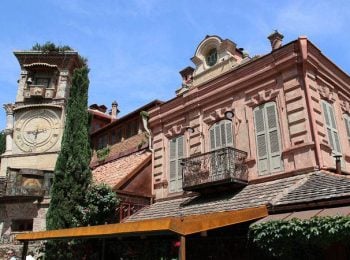 Georgia
Good for:
Historic Sites, Local Culture and Stunning Landscapes