Our Senegal holidays and tours take you to an incredibly diverse land, with amazing wildlife and fascinating ethnic groups. Enchanting old colonial towns seem a world away from the lively capital of Dakar. Straddling the boundaries between the desert and the tropics, between Islam and animism, this is an enthralling and largely underrated destination.
Discover the spiritual traditions of West African Islam in the sacred town of Touba. Then meet Fulani nomads deep in the bush, living as they have done for centuries. Explore the dusty streets of gorgeous St Louis aboard a traditional caleche, before venturing into the Casamance region for a taste of tropical Africa, replete with ancient tribal customs, sacred forests and animistic rituals.
On our Senegal holidays, learn about the history of the slave trade on Goree Island, explore fishing villages and enjoy some of Africa's best birdlife. Senegal awaits.
Top highlights on Senegal holidays and tours
Venture into the colourful, thriving and lively city of Dakar – quintessential urban West Africa
Explore the colonial architecture and colourful markets in Goree Island, a peaceful and tranquil sanctuary that lies in stark contrast to the hustle of Dakar
Discover vast flocks of pelicans and flamingos at Djoudj National Park
Meet the semi-nomadic Fulani people in the Ferlo desert
Learn the customs and culture of the Dioula people in the lush southern region of Casamance
Culture
Senegal is home to a rich culture and busy cultural calendar. Home to a plethora or restaurants, nightclubs and live music – you will never be short of evening and night time activities.
Senegal is home to a number of culturally, politically and linguistically diverse, ethnic groups, with three main ones. The Wolof are Senegal's dominant group, representing a large percentage of the population. They are a Muslim group who live throughout the country, asserting their popular and political dominance, customs, culture and language throughout. They are often seen as emblematic of Senegal.
The second largest group is the Fulbe, or Peul as they are also known, who make up around a quarter of Senegal's population. They speak Pulaar and traditionally live as nomadic pastoralists. Serer's make up 15% of the population, but contribute to Senegal's culture more significantly than their larger counterparts. While traditionally Muslim, animist beliefs amongst the Serer prevail more so than in other groups.
Islam dominates much of the region – 94% of the population identify as Muslims. Senegal is also a stronghold for the marabouts – religious brotherhoods who wield great influence in society. Senegal is very much a country of two halves though, bisected by the Gambia. In the Casamance region to the south, traditional beliefs and smaller ethnic groups become more and more common, and this is a great place for seeing local ceremonies and dances.
When to go on holiday to Senegal
The best time to travel in this region is between October and March, outside of the rainy season (June to September) when tracks can become difficult. From October, the rain tapers off and cooler, dry conditions prevail over the next several months.
Start planning your Senegal tour
Check out our small group tours to Senegal: West Africa Explorer and Marrakech to Bissau. While many of our trips are small group adventures with set departures, as a bespoke operator, we can design and create trips to suit any traveller, from solos to larger groups. If you would like to find out more about tailor-made Senegal holidays or our other group tours, call us on 01473 328546 or email us via our contact page. We'd love to hear from you.
Show more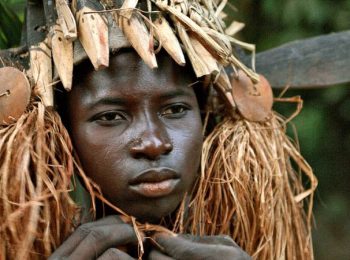 Senegal
Good for:
Tribal Cultures, Wildlife & Historic Sites