Underrated Bulgaria sits at the very edge of Europe, a fascinating combination of eastern and western influences and the cradle of civilisations. Whilst many know Bulgaria for its beach resorts, a third of the country is mountainous terrain.
The Pirin, Rila and Rhodope mountains are perfect for hiking and are home to pretty villages with well preserved 18th century houses. The country is also home to one of Europe's largest bear populations. The valleys to the south of the central Stara Planina range are also breathtaking and abundant with roses, so much so that these roses could produce 75 percent of the world's rose oil. Bulgaria is equally graced with charming cities such as Plovdiv, considered to be one of the oldest cities in Europe and with architecture reminiscent of the Bulgarian Revival period.
Our Bulgaria holidays show you a land of dense forests and imposing mountains, as well as traditional villages tucked away in the hills. Here old Europe still survives.
Top highlights on Bulgaria holidays and tours
Visit Rila Monastery, founded in the 10th century and a UNESCO World Heritage Site
Stay with a local family in the foothills of the Balkan Mountains
Taste local wines in the picturesque town of Melnik, Bulgaria's wine capital
Wander the 18th century streets of Leshten village in the Pirin Mountains
Explore the historic village of Dolen and old city of Plovdiv
Discover the caves and gorges of Trigrad in the Rhodope Mountains
Bulgaria is a cultural gem waiting to be discovered.
Explore ancient cities like Plovdiv and Veliko Tarnovo, awash with stunning monuments and architecture from thousands of years of history, visit impressive fortified monasteries decorated with beautiful frescoes, and see the amazing scenery of the Rhodope Mountains.
Culture
In Bulgaria, the majority of the population – around 85% – are Bulgarians and Slavs, who speak Bulgarian and use the Cyrillic alphabet. Many younger people, especially in tourist areas, will also speak English.
Around 10% of people are Turks, most of whom only speak Turkish, and the remaining 5% are Roma.
Most people in Bulgaria are Orthodox, although around 10% are Muslim, with other religions being Catholicism and Judaism. Religion plays an important part in daily life here. When entering churches, you can often see traditional Orthodox rituals taking place.
The culture of Bulgaria showcases an interesting mix of Bulgar, Slavic, Thracian and folkloric traditions, and ancient customs such as Thracian fire dancing still remain. Having been conquered by many powers, including the Roman, Ottoman and Persian empires, the people of Bulgaria have demonstrated resilience and determination in order to avoid cultural repression. Bulgarians are justifiably proud people who emerged as an independent nation, retaining unique traditions, beliefs, and cuisine. Not to mention distinctive art, music, literature and celebrations that all pervade a strong folkloric culture.
Check out our blogs on Best Cultural Festivals for Bulgaria's Kukeri (festival of monsters) and our Photo Journey Through Bulgaria.
When to go on holiday to Bulgaria
With a Mediterranean climate, Bulgaria is a pleasant place to visit for most of the year. But July and August are usually very hot with temperatures nudging to the high thirties (Celsius) which can make sightseeing rather tiring. The mountains see snow in winter, although this doesn't stretch down to the lowlands. The best times of year to visit are from spring to early summer, and early to mid-autumn.
Start planning your Bulgaria tour
Check out our small group tour to Bulgaria: Monasteries and Mountains. While many of our trips are small group adventures with set departures, as a bespoke operator, we can design and create trips to suit any traveller, from solos to larger groups. If you would like to find out more about tailor-made Bulgaria holidays or our other group tours, call us on 01473 328546 or email us via our contact page. We'd love to hear from you.
Show more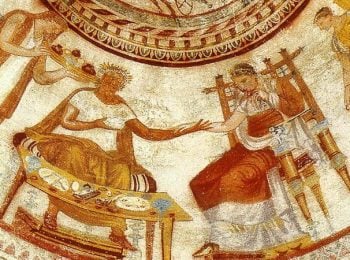 Bulgaria
Good for:
Historic Sites, Local Culture and Stunning Landscapes