Our Mauritania holidays and tours take you to an almost forgotten part of the continent, where blue-robed men roam the parched lands, picturesque villages lie hidden among palm groves and canyons, and the romance of the desert is strong. This little known country straddles the borders of the Sahara and West Africa, a mystical land of lost cities and superb desert scenery.
Up until the 1980s, the vast majority of Mauritania's population was nomadic, but severe drought meant that many moved to towns and cities, no longer able to find pasture for their livestock. Even today the country is still home to large numbers of nomads, who you'll often meet when traversing the desert sands – large herds of camels and goats in tow.
Top highlights on Mauritania holidays and tours
Meet the Imraguen fishermen and look for prolific birdlife in Banc D'Arguin National Park
Explore the winding atmospheric streets of ancient Chinguetti
Camp under the vast monolith of Ben Amera
Visit the pretty oases of Mheirith, Timinit and Tergit
Watch the sun set over the Sahara from the top of a sand dune
The best scenery in the country is to be found in the Adrar region, with vast fields of dunes, rocky canyons and lush oases, peppered with ancient rock art. Here you can camp out under the clear desert sky, no-one else around for dozens of miles – a truly magical experience.
Mauritania was also an important part of the ancient Saharan trade routes, with fabled towns like Chinguetti, Ouadane and Oualata a waypoint for those making their way to the markets of the Maghreb. Today Chinguetti holds ancient manuscript libraries dating back centuries, to a time when Islamic scholars made this a great centre of learning.
Mauritania holds an allure that is hard to match, and once visited weaves a spell that is hard to shake off.
Culture
Mauritania's official language is Arabic and people here speak the Hassaniya dialect, which is slightly different from other forms. French is also widely spoken in the cities – less so the further afield you go. Different ethnic groups also have their own languages. Mauritania has a strong tradition of nomadism, and almost everyone in the country will have grandparents who lived a nomadic lifestyle.
Mauritanian society is stratified into the Bidan, the lighter skinned Moors, and the Haratin, who are darker skinned and traditionally were the slaves of the Moors. Slavery has long been a part of Mauritanian society and although officially outlawed now, old traditions die hard and in rural areas, faint remnants of this can still be found. Other ethnic groups inhabit the south, such as the Fula and Wolof, who stretch into Senegal.
Mauritania is almost entirely Muslim, with very few adherents of other faiths.
When to go on holiday to Mauritania
Mauritania is a desert country and although the south has a rainy season from May to September, this doesn't impact too much upon the northern desert regions. Even so, it is best to travel on a Mauritania holiday or tour between October and March, when the temperature in the desert is cooler.
Start planning your Mauritania trip
Check out our scheduled small group tours to Mauritania, From the Atlantic to Chinguetti and Marrakech to Bissau. Although many of our trips are small group adventures with set departures, as a bespoke operator, we can design and create trips to suit any traveller, from solos to larger group. If you would like to find out more about tailor-made Mauritania holidays or group tours, call us on 01473 328546 or email us via our contact page. We'd love to hear from you.
Show more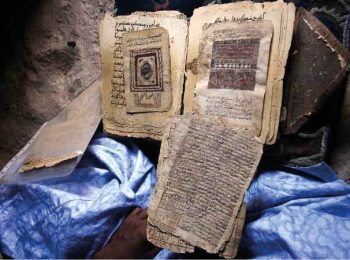 Mauritania
Good for:
Tribal Cultures, Historic Sites & Stunning Landscapes