West Africa is one of the most culturally diverse destinations in the world. There are over 600 languages spoken and far more dialects, a place where animist traditions are still practiced, mask dances and a wealth of cultural festivals celebrated alongside more mainstream lifestyles and religions. If you've travelled elsewhere in Africa, particularly those in East Africa, prepare for a dramatic every-day-is-different experience.
What you'll discover here aren't the safari lands and endless, wildlife-rich grass plains of Kenya or Tanzania. Instead, in an area stretching from the Sahel through dense jungles, to the wild and empty Atlantic coast beaches you'll enjoy landscapes every bit as diverse as the peoples and cultures you'll encounter.
Whilst travelling on a West Africa holiday for first-timers can be more challenging than its East or Southern African counterparts, the rewards are great, particularly in terms of the diverse landscapes and experiences on offer. Many of its countries are compact, meaning it's possible to travel through several in a single, two-week trip, unlike many other African destinations.
Comprising 15 countries, some as tiny as Togo or Benin, where Voodoo is still practised, whilst others, including Mali, Niger and Nigeria are vast and much more densely populated.
Wherever you choose to travel, a journey through West Africa feels more intrepid, more off the beaten track than much of the rest of the continent, promising an intriguing mix of culture and history.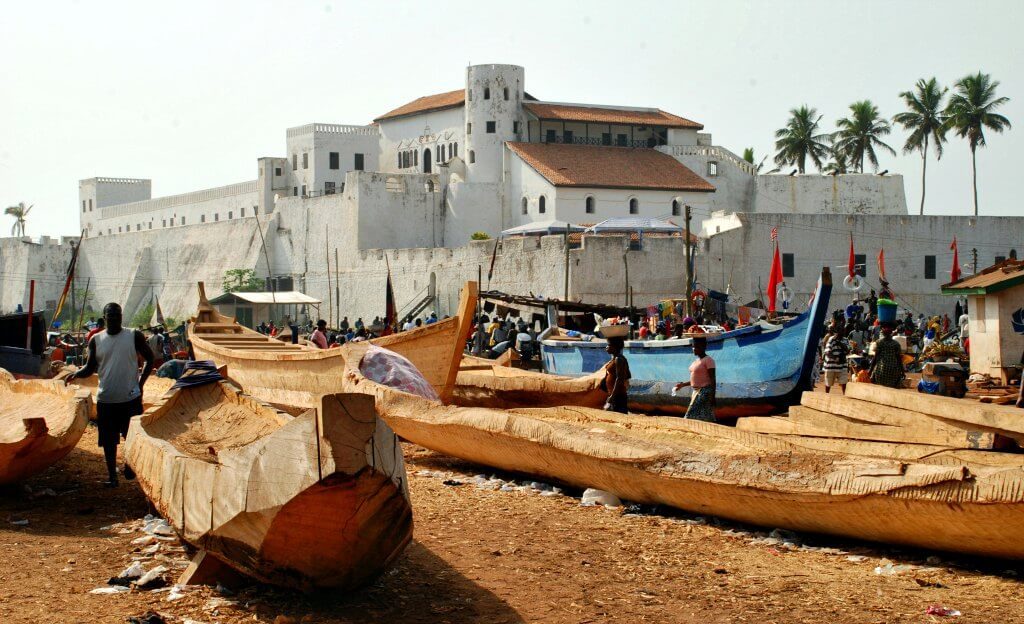 Top 10 Tips for Holidays in West Africa
1 – If you've been to Africa before, be aware that this is completely different from the more visited safari destinations, and expect less infrastructure, and less experience with tourists.
2 – Embrace the more relaxed approach that is taken here – you won't achieve anything if you get frustrated that things are working slightly 'differently' – in fact usually the opposite.
3 – Anticipate some terrible roads. Generally speaking, the more remote the destination, the worse the roads. Similarly, be prepared for some long – and bumpy – drives. You can always ask the driver to stop if you see anything interesting en route (people going about their daily chores, a fruit stall, cotton being harvested). And remember, the rewards for getting off the beaten track are more intimate experiences with little-visited tribal cultures.
4 – Talk to local people. They're not exhibits, and you'll get a huge amount from any local interaction you might have.
5 – Be respectful when taking photographs. Put the camera away! Whilst it's tempting to capture the perfect shot, memories enduring far longer than a moment, it's much more respectful to (and by) tribal cultures to treat them with the sensitivity they deserve.
6 – Expect the unexpected! Sometimes the unexpected encounters can be more rewarding than the planned ones.
7 – The best time to go to West Africa is in the dry season, from October to March. If you're travelling from December onwards, it's best to pack some moisturiser, to mitigate the drying effects of the arid harmattan wind.
8 – When exchanging currency, ask for some smaller value notes. Small change is almost impossible to come by in Ghana, Togo and Benin (and other parts of West Africa), which can mean you may not receive change when paying for goods, and may have to pay more for items than you would otherwise.
9 – When visiting mosques and church services, female travellers are required to cover their heads and wear a robe or long, loose cloth around their waists.
10 – Be prepared for very basic toilet facilities in places, bush stops along the road and it's always a good idea to bring some toilet paper.
Did you know?
– French is the most common official language, followed by English as the official language of Nigeria, Ghana, Gambia, Liberia and Sierra Leone. It's only in Guinea Bissau where you'll find Portuguese is spoken.
– 70% of West Africans are Muslim, with Christianity the second most common religion, particularly the further south you go.
– Nigeria is the most populated West African nation, with 186 million people and approximately 500 ethnic groups.
Top 5 West Africa holidays tours for first-time travellers
14 days from £3,749 travelling through Senegal and Guinea Bissau.
Highlights include:
See one of Africa's largest gatherings of birdlife (flamingos, pelicans etc.) in Djoudj National Park
– Sail to the stunning Bijagos Islands, home to turtles, saltwater hippos and ancient culture
– Visit the astonishing megalithing stone circle site of Sine Ngayene, a UNESCO world heritage site
– Take a traditional horse and carriage through the colonial town of St Louis
– Meet a Dioula monarch and get to grips with the complex belief systems here
– Visit the holy town of Touba, centre of Senegal's marabout movement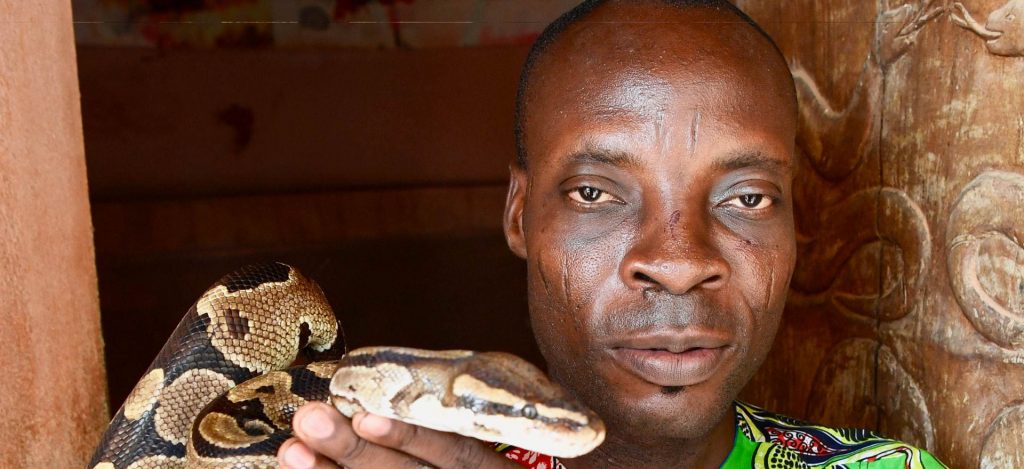 12 days from £3,099 travelling through Ghana, Togo and Benin
Highlights include:
– Meet the fiercely traditional Tamberma people who live in extraordinary, fortress-style houses
– Witness traditional Voodoo rituals
– Explore the Lome fetish market
– Learn about the Ashanti people in the Ashanti capital, Kumasi
– Visit the colourful fishing village of Elmina and its imposing slave castle
– Enjoy Accra, one of the region's liveliest cities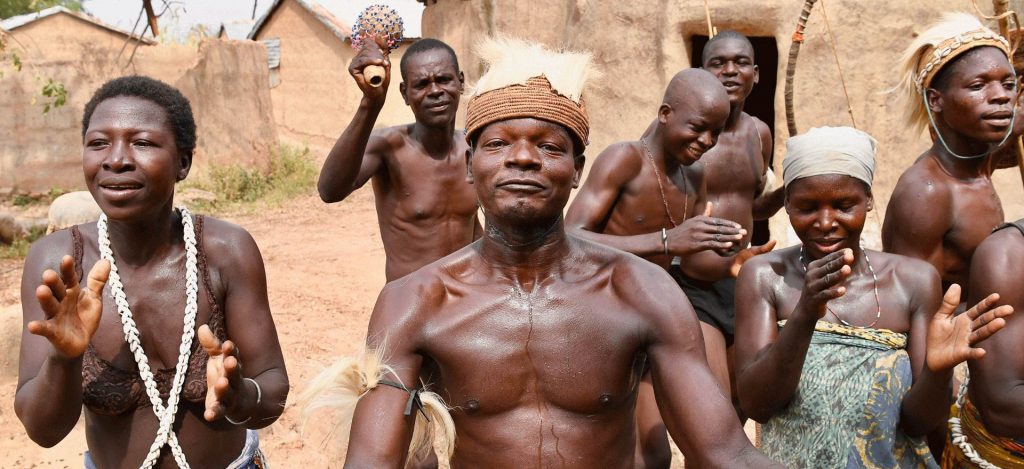 13 days from £3,299 travelling through Ghana, Togo and Benin.
Highlights include:
– Meet the unique villages of the Tamberma people and be guests at a fire dance
– Witness the extraordinary annual Voodoo festival
– Explore the bizarre fetish market at Lome
– Learn about the Ashanti and Krobo people
– Delve into the tragic history of the slave trade at Elmina
13 days from £3,299 travelling through the Ivory Coast.
Highlights include:
– Be awed by the colourful spectacle of incredible mask dances and rituals
– Meet the Fulani people
– Visit the enormous basilica at Yamoussoukro, and see how a tiny village was transformed into a political capital
– Soak up the languid tropical atmosphere and French colonial architecture of Grand Bassam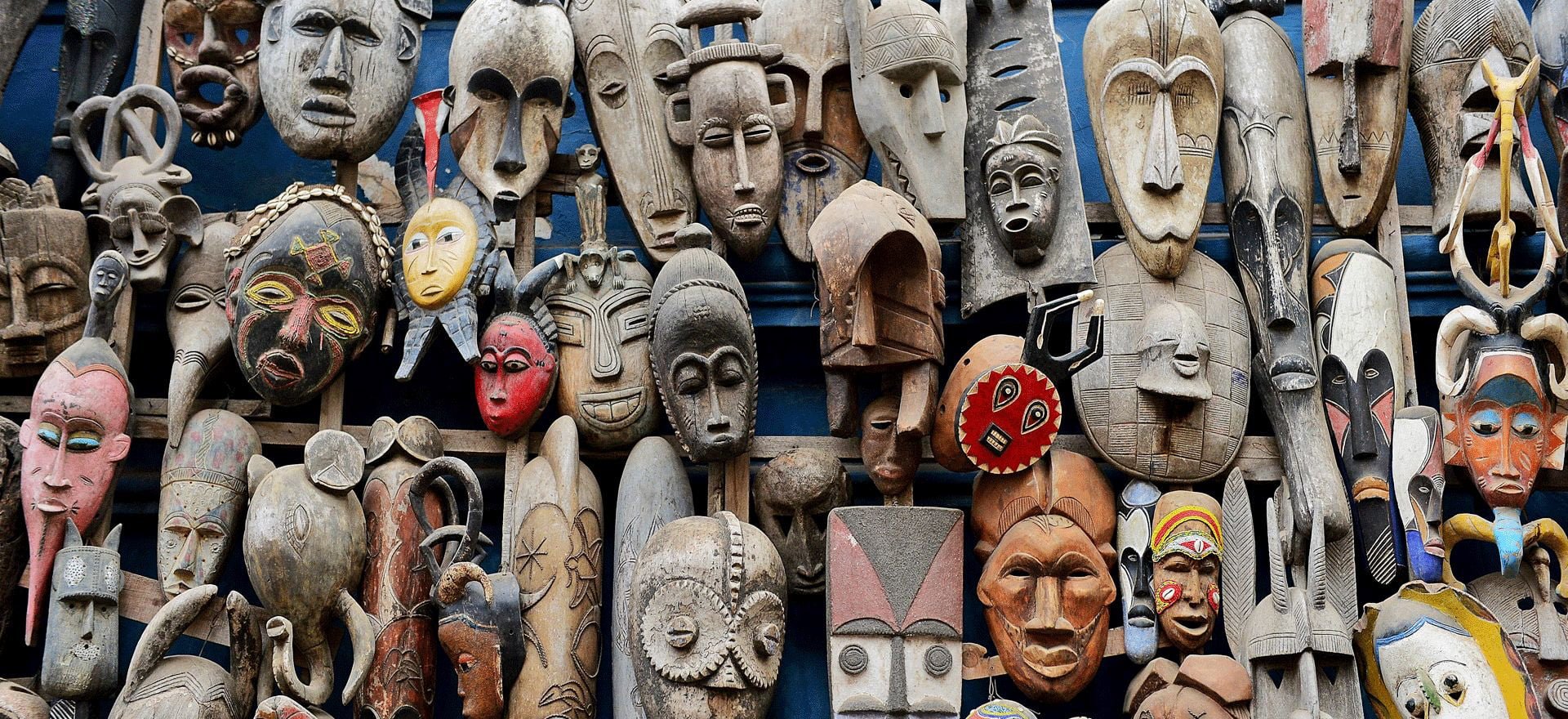 10 days from £2,549 travelling through Senegal.
Highlights include:
– Visiting Lac Rouge, a shallow salt lake which, as the name suggests, appears pink
– Visiting Goree Island, once a centre of the slave trade
– Witness flamingos, pelicans and other amazing birdlife at Djoudj National Park
– Visit the UNESCO World Heritage site of Sine Ngayene, an astonishing megalithic site of over a thousand carved stones arranged into 52 circles
– Meet the king of the oldest Dioula kingdom
What our customers have said
"Saw turtles laying eggs, thousands of pelicans, amazing busy colourful fishing ports, we all enjoyed the overnight boat to Casamance, the stays in the villages and so much more. "
Richard Wright
" Thank you for organising a terrific adventure for us. We would not hesitate to use Native Eye again. Everything ran very smoothly and we felt we had hit the jackpot with our guide Augustin, a very personable, friendly and knowledgeable guide who always tried to ensure we were comfortable, safe and enjoying ourselves. West Africa was an eye-opener for us. We enjoyed exploring villagers and meeting the locals, trying foods and getting off the beaten track. The variety of accommodation was really good; a desert camp, Fulani village, basic hotels to more upmarket beach hotels. We have already decided to do the Togo, Benin and Ghana trip with you sometime in the future. "
Deborah Humble and Bruce Caldwell
West Africa holidays and tours – next steps
If exploring this fascinating region's wild landscapes and meeting its diverse peoples has piqued your interest, we'd be delighted to tell you more – simply call us on 01473 328 546 or email us using our website form.
Other blogs you might enjoy include:
A pictorial journey around West Africa
Senegal travel guide – in pictures
Small group tours – Our top 15
Best cultural festivals in Africa
The world's most unusual travel experience
Remote travel destinations – Top trips
20 Best UNESCO World Heritage Sites