Our Liberia holidays and tours show you vibrant coastal cities full of the colours of West Africa, and follow roads deep into the forests to look for unique wildlife found in few other places. Liberia and its neighbour Sierra Leone are an often forgotten part of West Africa, associated with brutal civil wars and the illicit diamond trade.
The wars are long finished and both countries are emerging from the shadows to offer intrepid Africa enthusiasts the chance to see a side of the continent that's been hidden for many years.
On our Liberia holidays you can discover the intriguing tribal cultures of traditional ethnic groups, and get up close to chimpanzees. Wander through atmospheric towns, meet friendly local people and enjoy the sense of forging new paths through a little visited part of the world. Here the locals are as curious about you as you may be about them. Forget what you think you know about this much maligned country and discover the charming reality for yourself.
Top highlights on Liberia holidays and tours
Explore the lively markets of Monrovia
Visit Chimpanzee Island to see these remarkable animals up close
Meet the local Bassa women, known for their chalk initiation ceremonies
Visit Firestone, the world's largest rubber plantation – rich in the history of Liberia
Explore the beautiful coastal town of Robertsport
Stay in a charming eco-lodge, surrounded by wildlife
Culture
Liberia is religiously diverse. Around 80% are Christian, and there are significant numbers of people who practice traditional beliefs, which are both complex and fascinating. If you get a chance to see any traditional ceremonies these are not to be missed. Indigenous beliefs are still widely practised even by those who profess to be Christian or Muslim – old traditions die hard here. The official language of Liberia is English, although Krio – a pidgin version of English – tends to be more extensively spoken and acts as a bridge between the numerous indigenous groups, who all have their own languages.
Liberia is Latin for 'land of the free' and was founded by freed slaves from the American South. Its history is quite distinctive from other African continents. Settlers bought the skills of embroidery and quilting with them, both of which play a significant role in Liberia's national culture today. Similarly, songs from the American South have slowly incorporated more traditional, African rhythms and indigenous, musical customs. Christian music is also popular, usually sung a-capella in an African style. Dance is an equally valued form of art in Liberia, traditional in nature.
Liberia is home to a diverse demographic, with a number of tribes and ethnicities, contributing to its culturally rich population and tribal culture, derivative from the country's unique roots. The largest group are the Kpelle. They often rely on farming and live in traditional, basic thatched huts (although modern materials are slowly becoming more and more common).
A large part of Kpelle villages are their weekly markets involving exchange, socialising and various rituals. The Bassa population are the second largest ethnic group in Liberia. They are one of the only groups in Africa to have their own writing system – the Bassa Vah. While predominantly practising Christianity, they also often adhere to traditional customs such as spirit and ancestor worship, and the sacrificing of livestock.
When to go on holiday to Liberia
The region experiences two distinct seasons. The dry season runs from October until April, and the wet season from May until September. These can change by a few weeks either side depending on climate variations. Although most people choose to visit in the dry season, it's also possible to visit in the wet season. The rains, although heavy, do not last the whole day and usually take the form of short sharp bursts. Some roads can be difficult during the wet season though.
Start planning your Liberia tour
Check out our small group tour to Liberia: Liberia Revealed. While many of our trips are small group adventures with set departures, as a bespoke operator, we can design and create trips to suit any traveller, from solos to larger groups. If you would like to find out more about tailor-made Liberia holidays or our group tours, call us on 01473 328546 or email us via our contact page. We'd love to hear from you.
Show more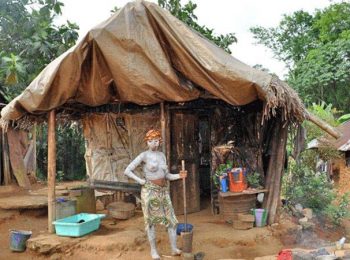 Liberia
Good for:
Tribal Cultures & Historic Sites