Borneo is the third largest island in the world. It's home to three different nations – Malaysia, Indonesia and the Sultanate of Brunei – and a kaleidoscope of cultures. Yet it is best known for being a biodiversity hotspot and one of two homes to Asia's only great ape, the orangutan.
With five hundred plant species and a similar amount of animals unique to Borneo, you'll be hard pushed to find anywhere else in the world that has such a wealth of flora and fauna.
Borneo has always conjured up the image of remote, steamy rainforests and jungle adventure. Its history including that of gruesome headhunters, seafaring invasions and marauding pirates, make it all the more intriguing to the modern-day adventurer, wanting to step back in time. The indigenous ethnic groups of Borneo, of which there are over two hundred, are yet another reason to visit the island with their age-old traditions, inviting hospitality and their rural way of life.
Experience an infusion of colourful cultures, a fascinating history and a host of exotic wildlife on our Borneo tours.
Top highlights on Borneo tours
Venture deep into the jungle in search of the pygmy elephant
See orangutans up close at Sepilok
Check out the world's largest limestone cave at Mulu National Park
Stay in a traditional Dayak longhouse
Walk the 'Headhunters' Trail'
Most visitors to Borneo concentrate on the Malaysian side, and the states of Sabah and Sarawak are home to some world-class sites. These include incredible caves, traditional longhouses and amazing wildlife reserves where you can seek out elephant, clouded leopard, proboscis monkey and much more.
The Indonesian side, Kalimantan, is for those who like their travel on the raw side. With far less tourism than the rest of the island, experiences here have a feeling of adventure and exploration that is hard to beat.
Culture
The national language is Bahasa Indonesia, although English and Dutch are widely understood in most areas. Kalimantan makes up two-thirds of the island of Borneo and it is home to around ten million inhabitants with a variety of cultures. The indigenous Dayaks, also known as 'Orang Gunung' or 'Mountain People' traditionally live in longhouses that can house up to fifty people.
The Dayaks, who were once headhunters, are categorised into many sub-tribes, including the Iban, Punan and Banuaq. Kalimantan today, has a rich cultural mix of Dayak, Malay, Chinese and Javanese people and in-turn, various religions including Islam, the predominant religion, Hinduism, Buddhism and Christianity which has been adopted by the majority of Dayak people. Traditionally, Dayak men and women pierced and stretched their ears, displaying hoop earrings and covered their bodies with intricate tattoos.
When to go on holiday to Borneo
There is no perfect time to visit Borneo, as it is a tropical destination and each season comes with its own set of positives and setbacks. The rainy season is from December to June with December and January being the wettest months. However the rainy season is the best time to go on a river cruise, as during the dry months of July and August, river levels drop too low for most boats except for canoes. Dayak planting festivals take place around October and harvest rituals around February – March. Funerary rites can happen at any time of year, except during the worst rainfall.
Start planning your Borneo tour
Check out our small group tours to Borneo: Orangutans and Iban and Hidden Borneo. While many of our trips are small group adventures with set departures, as a bespoke operator, we can design and create trips to suit any traveller, from solos to larger groups. If you would like to find out more about tailor-made holidays or our Borneo group tours, call us on 01473 328546 or email us via our contact page. We'd love to hear from you.
Show more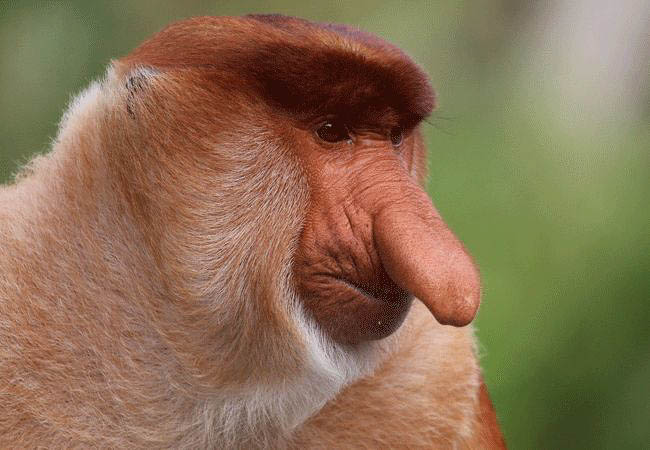 Borneo
Good for:
Local Culture, Wildlife and Trekking