From the deserts of Chad and palm-fringed beaches of the Atlantic Ocean to the African Rift Valley and Congo River Basin in the south – second only in size to the Amazon basin in South America – the region of Central Africa is as fascinating as it is diverse.
Running through the middle of the region is the equator and, with the mighty Congo River (and its tributaries) at its heart, the area is dominated by tropical rainforests and jungle.
Whilst definitions of what constitutes Central Africa vary, at its most generous the region includes 10 countries; with the Atlantic twin islands of São Tomé and Principe, Cameroon, Equatorial Guinea, Gabon, and Angola to the west, Chad to the north, the Central African Republic and the Democratic Republic of Congo in the centre, and South Sudan and Rwanda in the east.
Despite the phenomenal diversity found within Central Africa, the area remains the least visited of all regions in Africa which, for the Native Eye traveller, is all part of its appeal.
Following years of conflict in some countries or instability in others, we're delighted to be able to show you the best of this untouched region in our Central Africa tours.
Central Africa tours and travel: Our top trips
Why?
Home to some of the region's most traditional people, and having been off the tourist map until relatively recently, Angola offers a truly authentic tribal experience to curious, sensitive travellers. Our Angola tour will take you from the capital Luanda to Lubango, notable for its Portuguese architecture and joyful chaos that is contemporary Africa. Heading into the tribal regions, you'll visit the hunter-gatherer Mutua, the colourful Mucuwana, and perhaps the best-known, the Himba – here, far less modernised than their Namibian counterparts. You'll also find out about the teeth-sharpening tradition of the Mucubal people and see the dramatic hairstyles of the Muila people. As well as tribal encounters, you'll drive the Serra De Leba pass and see prehistoric rock art on one of our favourite Central Africa tours.
How?
Expedition to Angola, 11 days from £3,599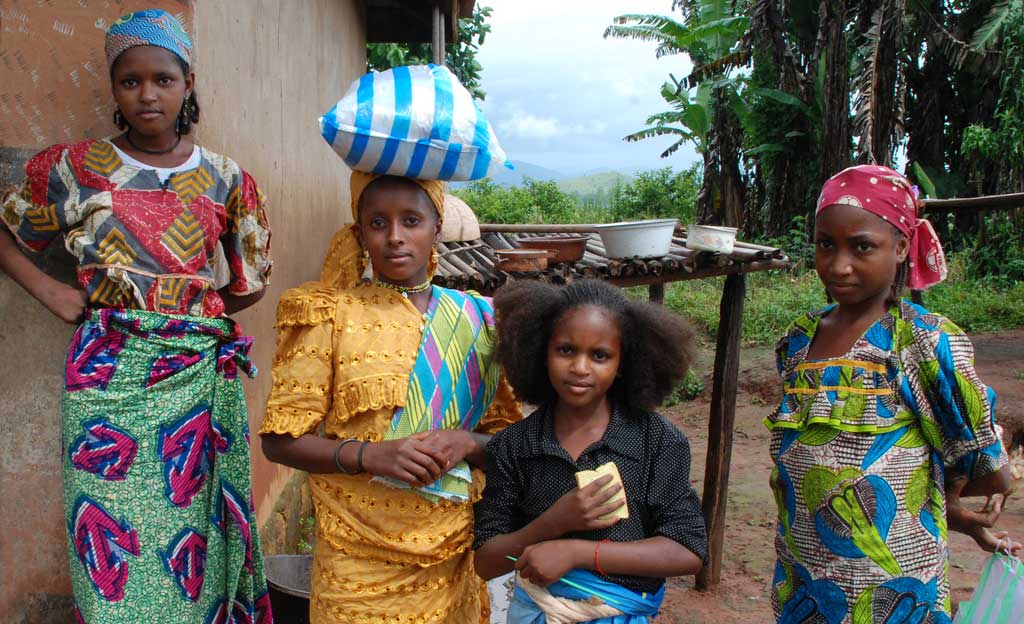 Why?
Sometimes referred to as Africa in miniature, Cameroon has a huge variety of habitats and people. Home to over 250 ethnic groups, with religion predominantly Muslim in the north, and Christian in the south, Cameroon's official language is French, and you'll still find colonial influences in the larger urban areas. In the north, you'll find Shoa Arabs eking out an existence around Lake Chad, whereas, in complete contrast, Ba'aka and Badgeli pygmies inhabit the rainforests of the south. In between lie ancient kingdoms, nomadic herdsmen, stunning beaches, and volcanic lakes.
How?
We offer two Central Africa tours to Cameroon. Our Tribal Lands of Cameroon tour, 13 days from £2,999, and our Rhythms of Central Africa tour, 13 days from £7,599 which includes two full days with expert guides in Loango National Park looking for gorillas and other wildlife. 
Why?
Lying in the very heart of the African continent (as the name suggests), Central African Republic travel is about as wild as it gets. As is often the case on our Central Africa tours, the infrastructure is simple, the people poor and, at times in the not-too-distant past, there's been political instability too. However, if adventure through primeval forests and pristine jungles is what you are seeking, far from towns and cities, this is it! On the way, you'll encounter authentic tribes, be able to track lowland gorillas, view herds of forest elephants, and spend time with Ba'Aka pygmies, too.
How?
Gorilla Adventure, 8 days from £6,699
4. Where? Chad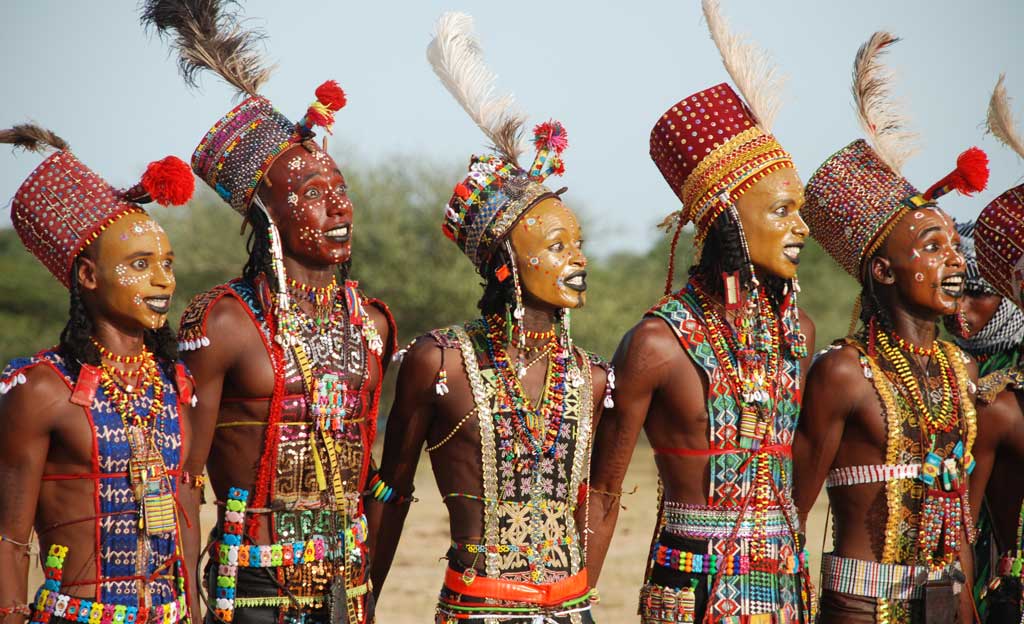 Why?
If our signature trip is visiting the Gerewol Festival, then Chad is our signature destination, too – a not-to-be-missed part of our Central Africa tours. One of our favourite countries and one that we know inside out, this is Native Eye at its best. We offer five different Chad tours here where we'll show you the Ennedi Mountains, introduce you to nomadic Tubu tribesmen, and show you the Tibesti Mountains, the holy grail of Saharan travel. Desert adventure may dominate Chad holidays but travel south and wildlife enthusiasts will love Zakouma National Park. And, of course, don't miss the annual Gerewol Festival where the Wodaabe people gather each year to compete for love!
How?
The Gerewol Festival, 8 days from £2,499
The Gerewol Festival & Ennedi Mountains, 22 days from £5,999
Expedition to the Ennedi, 15 days from £3,875
Untamed Tibesti, 22 days from £5,299
Zakouma Adventure, 8 days from £3,399
Why?
Call it Africa's dark heart but, as a giant of the continent in terms of both size and character, journey to the Democratic Republic of Congo (DRC) on our tours to Central Africa and you'll be richly rewarded. A place of thick rainforests, jungles, surging rivers, and isolated tribes does mean that travel here is challenging. But, because of this deep cover, such as that found in Virunga National Park and Kahuzi-Biega, it is home to mountain gorillas and chimpanzees and is undoubtedly one of the best places to see these kings of the jungle. Our two-week trip here (combined with Rwanda) includes tracking mountain gorillas, meeting pygmies on Idjwi Island, climbing Mount Nyiragongo, tracking eastern lowland gorillas in Kahuzi-Biega National Park and chimps in Nyungwe Forest.
How?
Gorillas, Chimps, and Volcanoes, 15 days from £5,999
 
Why?
One of the least visited countries in our Central Africa tours portfolio, the tiny country of Equatorial Guinea is both unusual and interesting. Split between the mainland and the island of Bioko, Equatorial Guinea used to be best known for its oil production, Spanish influence (the only country in Africa where Spain gained any real foothold), and the occasional coup attempt, but now it's welcoming the few tourists who visit here. We visit both the mainland and the island part of the country, sitting off the Cameroonian coast in the Gulf of Guinea. Join our Central Africa tours here and you'll explore the capital, Malabo, see turtles coming to lay their eggs, learn about the traditions of the local Bubi people, hike through the forest in search of wildlife and see the spectacular Iladyi waterfalls.
How?
Island Africa – Equatorial Guinea, 11 days from £4,999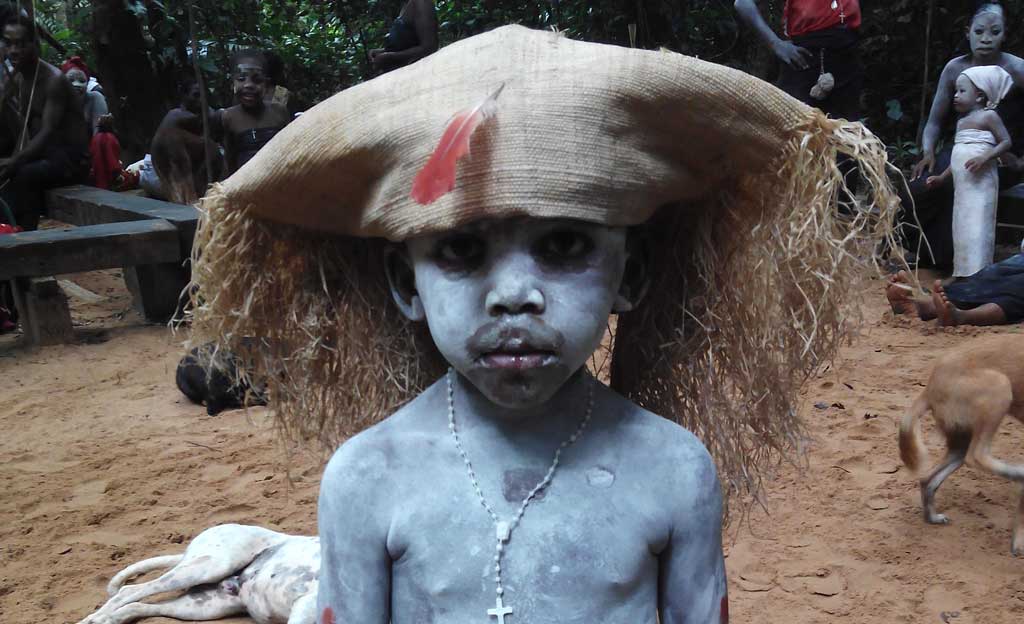 Why?
With a population of just 2 million, this is a country of forests, a place home not just to tribes such as the pygmies but also to an incredible array of flora and fauna. No wonder Gabon has been described as a paradise for wildlife! With over 80% of the country given over to savannah and primary forest, you'll also find iconic and sometimes endangered species, such as gorillas and elephants. The national parks such as Loango are amongst the best in the continent, let alone in our Central Africa tours portfolio. The difference between the glittering buildings of Libreville, made rich by oil, is in complete contrast to those found in rural villages.
How?
Gabon Explorer, 10 days from £3,599
Why?
Nestled in the Gulf of Guinea, on the far western flank of Central Africa, you'll find the tropical, characterful islands of São Tomé & Principe. Here you'll discover a very different side to Africa, a culture unfound elsewhere in the continent because of the Portuguese heritage and diverse cultures brought here by the slave trade. In the interior, there are thick forests that house endemic wildlife, whilst elsewhere, along the equator, there's vibrant bird and plant life in the Obo National Park. Elsewhere, alongside picturesque fishing villages, you'll be able to watch turtles lay their eggs at Praia Jade and stop at a local cocoa co-op to see how chocolate is grown. And yes, there are tastings! Come and discover these charming, friendly islands which offer a sanctuary from the far busier mainland.
How?
São Tomé Explorer, 8 days from £2,299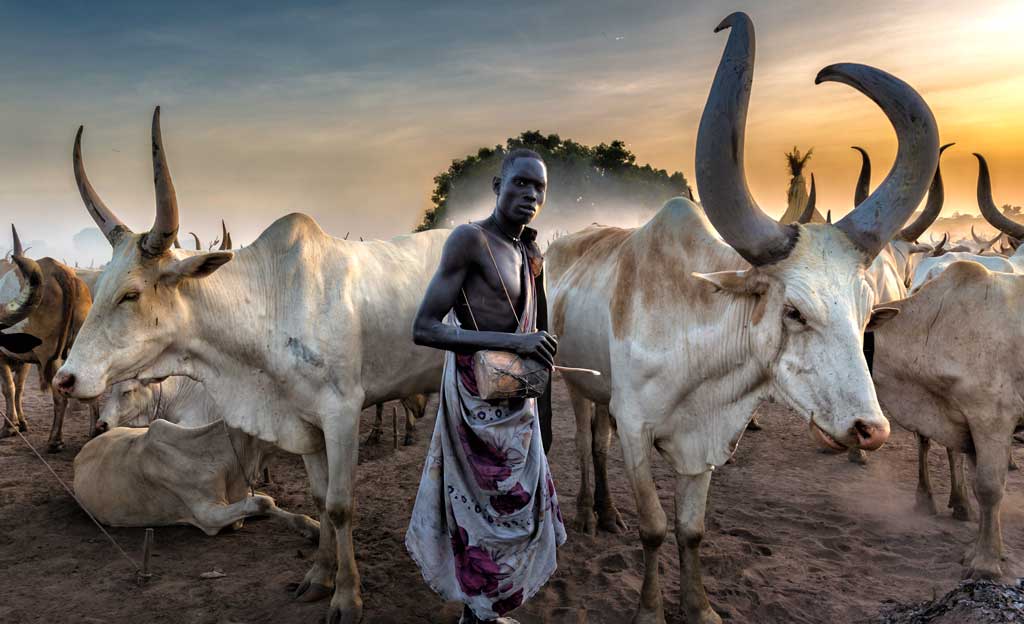 Why?
If visiting Africa's newest nation isn't enough to draw you here, then perhaps being able to visit a country reminiscent of African travel 30 or 40 years ago is. We admit that South Sudan isn't the easiest country to visit in terms of infrastructure and bureaucracy, but, like many of our tours in Central Africa, the rewards are great. Whilst sharing much in common with its Ethiopian and Kenyan neighbours, what's different here is that its long isolation means the modern world has barely encroached, leaving a much more authentic and intact tribal culture. Many older women still wear animal skin skirts, the men are often naked. From the wrestling Mundari and intensely traditional Toposa people to the Boya and Lotuko, most groups have rarely encountered western visitors on any scale. As well as tribal culture, you'll encounter wildlife such as the annual migration of the white-eared kob in Boma National Park, which is larger here than the famed migration of the wildebeest in the Serengeti.
How?
Africa's Forgotten World, 9 days from £4,599
Did you know? Amazing facts about Central Africa travel
– The annual animal migration in Boma National Park, South Sudan, is bigger than that of the Serengeti
– Cameroon is one of the wettest places on earth. It is also home to 327 species of mammals and 966 bird species.
– The most popular sport in Angola is football.
– Along with Chad and Madagascar, Central African Republic is the least affected by light pollution in the world.
– Equatorial Guinea is the only independent African country where Spanish is an official language.
– The Congo Basin is only second in size to the Amazon Basin in South America. The forests here hold approximately 8% of the world's forest-based carbon and affect rainfall across the North Atlantic.
– Flowing through 10 countries, the Congo River is the largest river in Africa. Again, it's second only in size to the Amazon River. The Congo River is also the deepest in the world.
– The Portuguese named Gabon because the shape of the Komo River's estuary resembled a cloak (gabon).
– Cocoa is the main crop of São Tomé and represents 95% of the country's export.
Find out more about our Central Africa tours
For more information on any of our Central Africa tours and holidays, do get in touch.  Call us on +44 (0) 1473 328 546 or use our website contact form to tell us where you'd like to visit. Alternatively, you can explore all our African adventures here.
Other blog posts you may like:
Festivals in Africa for intrepid travellers
Best small group tours
The Gerewol Festival in photos
Best epic journeys
A pictorial journey around Sudan