If you're the type of traveller who yearns for adventure, exploring some of the world's furthest yet least travelled regions of the world, Native Eye has it covered. From Albania to Yemen's island of Socotra, our small group tours take you on an adventure to discover some of the planet's most remote, most breath-taking landscapes, visiting untouched tribal peoples to learn about their customs and culture, taking in historical and architectural wonders en route.
Travelling in groups no larger than 12 and using a range of transport and accommodation, we've cherry-picked which small group tours – from over 80 destinations in our portfolio – are our most 'popular' adventures and why, trips that showcase what makes a trip truly 'Native Eye'.
If you're looking for something unique and unusual for your next adventure, look no further.
Here are our definitive Top 15 small group tours for 2023
1. Socotra Discoverer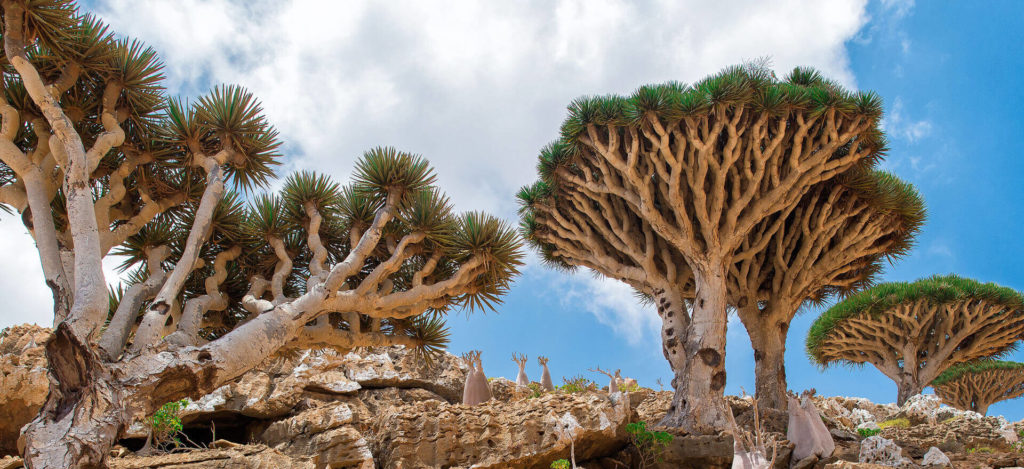 Although at one time one of Yemen's best-kept secrets, the remote island of Socotra has boomed in popularity in recent years. Famed for its unique and iconic dragon's blood trees and out-of-this-world landscape (think white sand dunes, rugged coastline, lush lagoons) and endemic plant and birdlife, this week-long small group tour will immerse you in this Arabian gem, its scenery, wildlife and culture.
A highlight for many is travelling by boat to the remote beach of Shuaab where, if lucky, spinner dolphins leap alongside.  
Want to join us? Take a look at our 8-day Socotra Discoverer tour.
2. Mauritania small group tours
As with Socotra, Mauritania has also seen its popularity soar over the past couple of years – even during the pandemic – thanks to its remote location (the country straddles the borders of the Sahara and West Africa) and its frankly phenomenal scenery.
We run two distinctly different trips here, a shorter 10-day short group tour From the Atlantic to Chinguetti which will give you a fascinating insight into the country, visiting the capital, Nouakchott, exploring Banc d'Arguin National Park famed for its birdlife and the beautiful beaches of Cap Blanc. You'll also visit Ben Amera, which, like Australia's Uluru rises from the desert like a lost island; meet the nomads of the Adrar region before visiting the historic towns of Ouadane and Chinguetti, once centres of scholarship which played an important role in the historic trans-Saharan caravans. The final evening ends in the palm groves and hot spring oasis of Tegrit.
Our other itinerary, Mauritania Desert Adventure is as its name suggests best for more 'hardcore' travellers – a 22-day desert odyssey which will see you exploring the same places as our 10-day small group tour but also journeying to some of the most remote areas of the planet.  You'll be wild camping, sleeping under the stars and travelling across some challenging terrain, such as Erg Ouarane, the 'sea of sand' which stretches for hundreds of kilometres and across which few westerners have travelled – but WHAT an adventure!
3. Algerian Odyssey & Jewel of the Sahara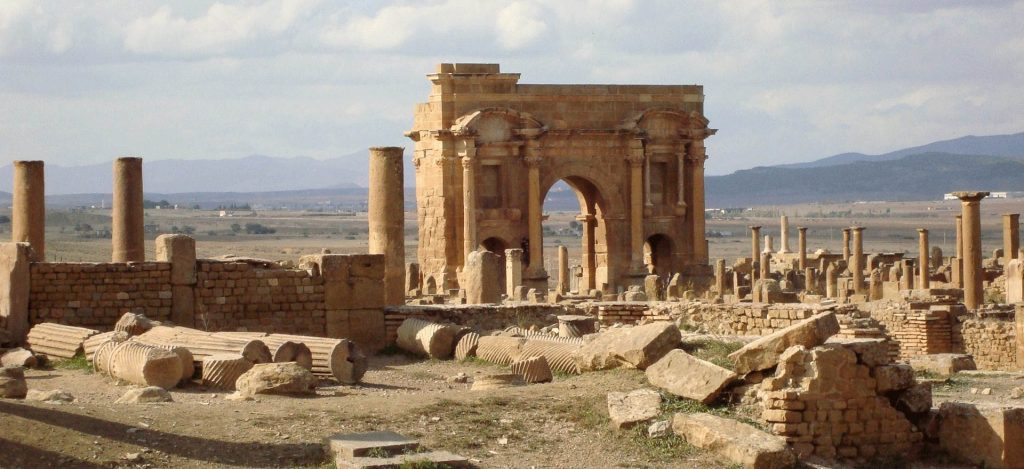 We think that Algeria is one of the most exciting destinations in North Africa. Far less visited than, say, Morocco or Egypt, but as Africa's largest country (stretching from the Mediterranean coast in the north before reaching the Sahara in the south) it is packed with a wealth of cultural and historical influences, and a fascinating place to explore.
Given its size, we offer two distinctly different trips here: Our 15-day Algerian Odyssey, a fully accommodated small group travel tour  (no camping) whose highlights cross over two thousand years of history and which is designed to give a broad overview of the country, taking in the main cities and archaeological sites of the north, whilst also journeying into the desert.
If desert landscapes and more intrepid exploration are more your thing, then our 13-day Jewel of the Sahara adventure will impress. Focussing almost exclusively on the Tassili n'Ajjer region of the Algerian Sahara, you'll meet the Tuareg people, discover ancient rock art and traverse the vast sand dunes of the Erg Admer and Tin Merzouga to the canyons and gueltas of Essendilene. Camping amidst sand dunes and rocks each night, watching the sun set over this golden landscape will be an experience you won't forget in a hurry. Check out our Seven reasons to visit Algeria for more.
4. Pamir Highway
Calling all mountain lovers! If you love the idea of being flanked by soaring peaks in an area almost unchanged by time, then a journey along the Pamir Highway is a road trip you'll never forget. As the second-highest altitude international highway in the world, you'll not be surprised that transport is by 4WD, quite the contrast to the donkeys and shepherds herding flocks you'll be travelling alongside.
The start of this small group tour begins in Tajikistan, and from there we head into the Pamirs, stopping at hot springs, abandoned Silk Road fortresses and ancient pilgrimage sites. Crossing into Kyrgyzstan, we drive to the city of Osh, one of the contenders for the oldest continually inhabited cities in the world. From here we head east crossing mountain passes and exploring old Silk Road sites, on our way to the alpine lake of Son Kul, a great place to meet local nomadic families who have come here for summer grazing. We then traverse the shores of Issyk Kul, meeting an eagle hunter, seeing age-old rock art, exploring its glorious landscapes, and ending up in Bishkek.
Take a look at our 18-day The Pamir Highway tour to see why this is a bucket-list adventure.
5. Brazilian Rhythms
You could travel here for a lifetime and not see everything Brazil, the world's fifth-largest country has to offer. In our 20-day Brazilian Rhythms small group tour, we don't attempt to try, but what we DO offer is a balance of must-visits, such as Rio and the Amazon, with places more off the beaten track.
Yes, you'll see the mighty Christ the Redeemer statue on this small group travel tour, but you'll also explore the favelas. Yes, you'll stay in a remote floating lodge in the Mamiraua Reserve to soak up the atmosphere and experience the Amazon's rich biodiversity, but you'll also visit local communities to learn about their traditions and cultures.
Other more unusual inclusions include delving into the Afro-Brazilian culture in Salvador, experiencing sublime landscapes, from the table-top mountains, gaping canyons and waterfalls of the Chapada Diamantina region and exploring the colonial architecture of Minas Gerais and Ouro Preto.
6. Small group tour to Bolivia and Chile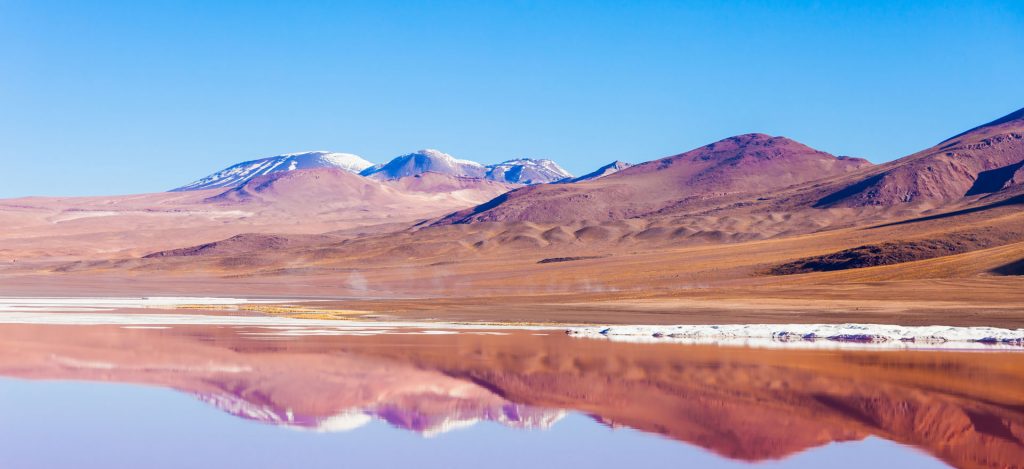 The neighbouring countries of Bolivia and Chile share some astonishing landscapes, and offer travellers a rare opportunity to experience stark contrasts, too.
It's only by journeying on small group tours through both, on our 18-day Altiplano Adventure, that you get to appreciate there's as much to unite them as to divide. In Bolivia, a country with the largest percentage of indigenous people in Latin America, you'll experience one of the most bio-diverse areas on the planet, Madidi National Park, spanning Andean and Amazonian eco-systems as well as tribal cultures. What a difference, though, to be surrounded by the jungle, lulled to sleep by the sounds of nocturnal creatures in a lush setting, then to experience just days later the stark beauty of the Atacama Desert in Chile, the driest region on earth outside the polar regions!
Journey with us on this epic journey, through jungles, mountains, shimmering salt flats and deserts taking in otherworldly landscapes en route.
7. Northern Pakistan
We have, it has to be said, an enormous soft spot for Pakistan, a country which never fails to exceed our guests' expectations. For us, it's the north of the country, where the mountainous landscapes of the Himalaya, Hindu Kush and Karakorum ranges almost compete to show off which is the most stunning.
It's not just the jaw-dropping landscapes, from the mountains and lush valleys like Swat and Hunza which appeal but the overwhelming hospitality shown by its people, making it one of the best small group tours we offer.
Come with us as we take you on a 16-day adventure, our North Pakistan Explorer; we visit the far reaches of Pakistan, from Chitral, visiting the Kalash people in the Hindu Kush, crossing the Shandur Pass, following the Karakorum Highway where rope bridges traverse thundering waters below, and crossing the Deosai Plateau.
8. Gerewol Festival
Is this the most colourful festival on the planet? According to the travellers, award-winning travel writers and photographers who have had the opportunity to travel with us on a small group tour to Chad to experience it, the answer is a resounding, 'yes'.
One of our most pioneering trips, every year, the semi-nomadic Wodaabe people gather for a week of celebrations, congregating for an explosive mix of dancing, singing and, for the main reason they're here, finding lovers.
An archaic and exuberant beauty contest, you'll stay several days to share the privilege of this annual spectacle. For those interested in photography or anthropology, this small group tour is an absolute must-do.
For more information, take a look at our 8-day small group tour itinerary, The Gerewol Festival. If you want to extend your Chad holiday, here are some other trips we offer.
9. Central Asia Encompassed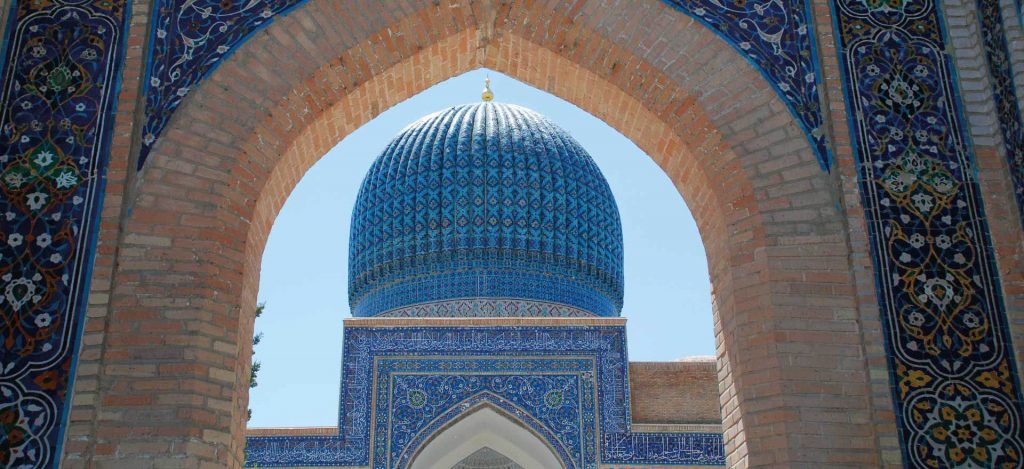 It's hard not to overstate the enduring appeal of Central Asia, best known for the historic 'Silk Road' but also for its landscapes, blue-domed mosques and a confluence of tribal cultures stretching across five different 'Stan states: Turkmenistan; Uzbekistan; Kyrgyzstan; Tajikistan and Kazakhstan.
Yes, you'll visit the Silk Road cities of Bukhara, Khiva and Samarkand, but you'll also spend a night at the flaming Darwaz gas crater, also known as 'the door to hell', explore canyons and national parks, and enjoy the majesty of the mountains as well as experiencing the best of traditional culture.
If you're wanting a one-stop-shop itinerary, one which takes in the very best of the region's history, culture and landscapes, then this is the most comprehensive, most immersive small group tour we offer.
For more information check out our Central Asia Encompassed tour, five countries in under a month.
10. Expedition to Angola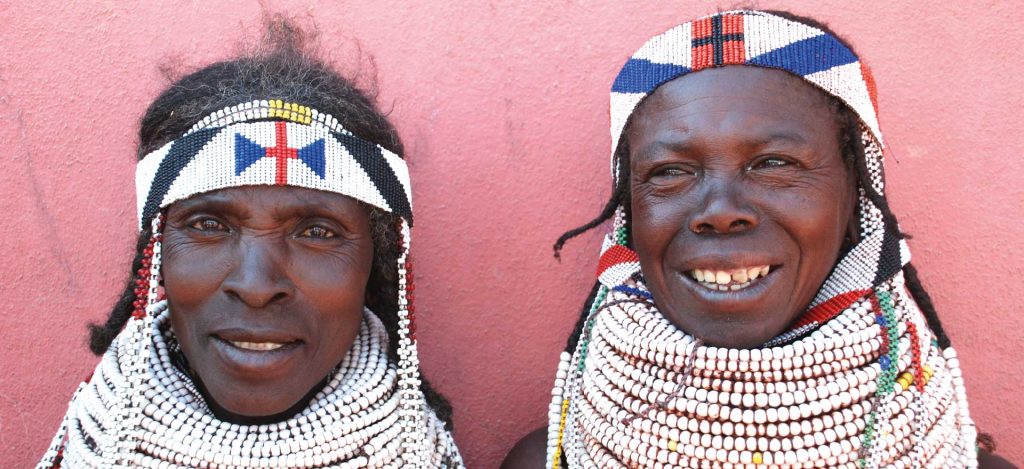 It may not be the first country you think of when it comes to small group tours, but Angola packs a big punch when it comes to providing unique experiences and untouched cultures. The best place in Southern Africa to see tribal groups, what makes Angola so unusual is that tourism is so nascent, it being off the travel map due to years of civil war and unrest.
Now, the doors are opening to the few travellers lucky enough to explore a destination far, far from the beaten track.
Travelling sensitively through remote areas in the south of the country, you'll encounter the hunter gatherer Mutua, the colourful Mucuwana and the Himba, among others, learning about their culture and customs with the help of an expert guide.
Find out more about small group tours to Angola by looking at our 11-day Expedition to Angola itinerary.
11. Azerbaijan, Georgia and Armenia – The Edge of Europe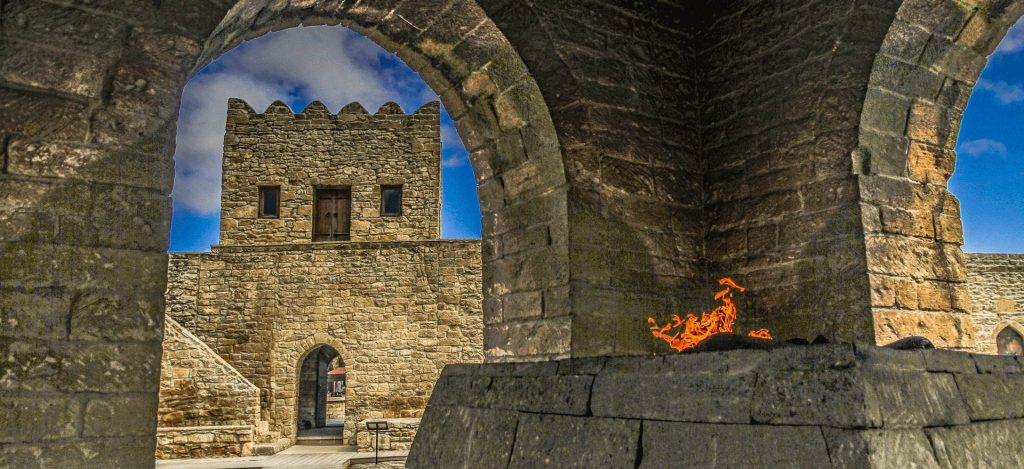 Arguably the most popular small group tour we offer, this journey around the 'edge of Europe' does what it says, travelling through the fringes of modern Europe, countries which have been influenced historically by Persia and the Ottoman empire as much as the European and former Soviet Union.
Why this sudden rise in popularity? Well, we think that as well as word-of-mouth and some fabulous recent newspaper and magazine articles, the two TV series exploring the region, Joanna Lumley's 'Silk Road Adventure' and Levison Wood's 2,600 mile odyssey and resulting Channel 4 documentary, 'From Russia to Iran: Crossing Wild Frontiers' has catapulted these once little-visited destinations to the forefront of our consciousness and consideration.
Despite this newfound fame, the countries have not yet been overwhelmed by tourists and in any case, we explore areas much further from the beaten track than charming Tbilisi and futuristic Baku.
Fabulous cheese and wine, too!
Want to know more? Take a look at our 20-day small group adventure across the Caucasus, The Edge of Europe.
12. Djibouti, the Danakil Depression and Somaliland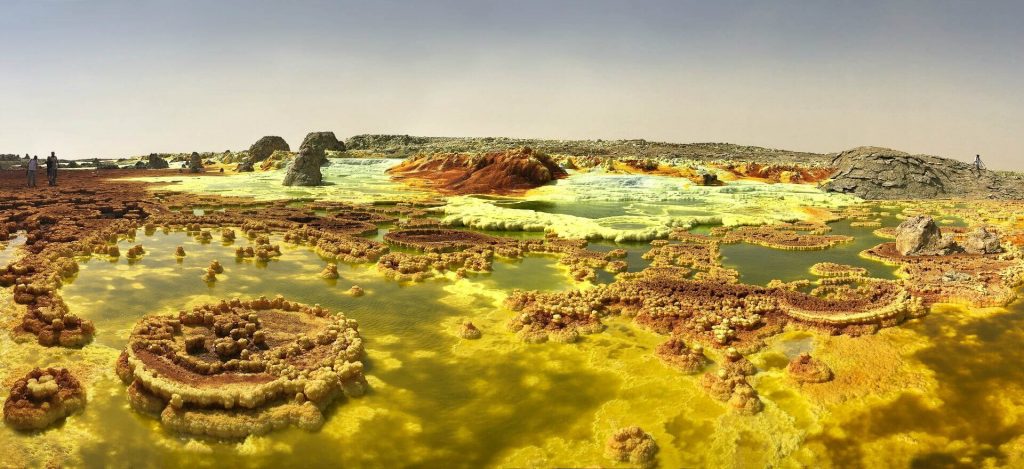 Are these the most other-worldly landscapes on our planet? Here, at the very edge of the African continent, a stone's throw from Arabia on the shores of the Red Sea you'll come across countries which are as beautiful as they are, well, weird (take a look at this BBC photo gallery to see more). From towering, limestone chimneys belching gas into the air and the vast salt lake of Lac Abbe to the 'hottest place on the planet,' the Danakil Depression in the Afar region of Ethiopia, and from hiking up a live volcano to visiting the hot springs at Dallol, this is a trip which will wow.
About as out there as you can get when it comes to extreme landscapes, this 13-day small group tour isn't just popular because of the many geological sites and sights it boasts. There's the unrecognised country of Somaliland, where tourism is almost non-existent and where you'll get the genuine feeling that you're a traveller, not a tourist.
Thankfully, the fiercely independent Afar people, who we visit in Ethiopia are more welcoming than they once were – the practice of wearing enemy testicles around their necks (hopefully) long gone.
Want to know more about this truly wild (in every sense) small group adventure? Take a look at our Djibouti, Danakil Depression and Somaliland itinerary.
13. Hidden Kazakhstan
Given that Kazakhstan is the world's largest landlocked country, and the ninth-largest country on the globe, it's surprising that this vast and diverse country is the least visited of all the Central Asian 'Stans.
Why? Well, perhaps this country may not have as many 'Silk Route' towns as its Uzbekistan counterparts, but it does offer fabulous scenery, from Central Asia's answer to the Grand Canyon and Monument Valley, the 'singing dunes' of Altyn-Emel National Park; the desert region of Mangistau and the salt marshes of Tuzbair.
With cities few and far between, these wild, totally unpopulated landscapes are home to bear, lynx and the elusive snow leopard, to mention but a few.
We can't begin to do justice to the beauty and splendour this country has to offer in words alone but would urge you to have a look at our image gallery which can be found on the Hidden Kazakhstan itinerary page. Truly awe-inspiring.
14. Gold and Magic – Ghana, Togo & Benin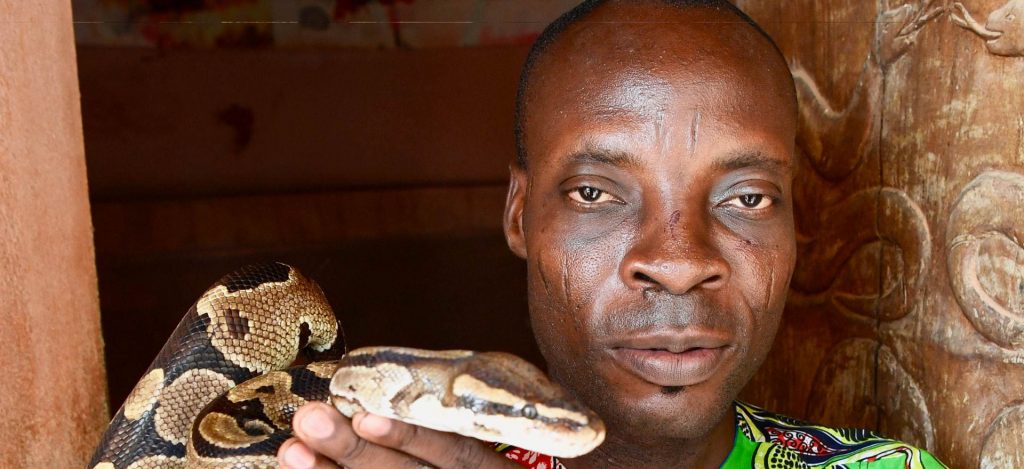 Is this the best introduction to the landscapes and cultures of West Africa? We think so!
They may be neighbouring countries but within each is an incredible amount of difference and diversity in terms of culture and landscape, which we showcase on this ever popular trip visiting Ghana, the largest country, Togo (the smallest, sandwiched between Ghana and Benin) and Benin.
Perhaps most intriguing, you'll learn more about the often misunderstood Voodoo, the state religion of Benin, and witness an actual ceremony, whilst in Togo, you'll visit a fetish market in the colourful and lively capital, Lome, the only African city to be colonised by the French, British and Germans. In Ghana, you'll learn more about the Ashanti kingdom, at one time one of the most powerful nations in Africa and visit reminders of the country's less salubrious past, with visits to the 500-year-old slave castle in Elmina and the one-time centre of the African slave trade, Ouidah.
Take a look at our aptly named Gold and Magic 12-day itinerary for more information. You might also want to read our West Africa for first-timers blog.
15. Marrakech to Cotonou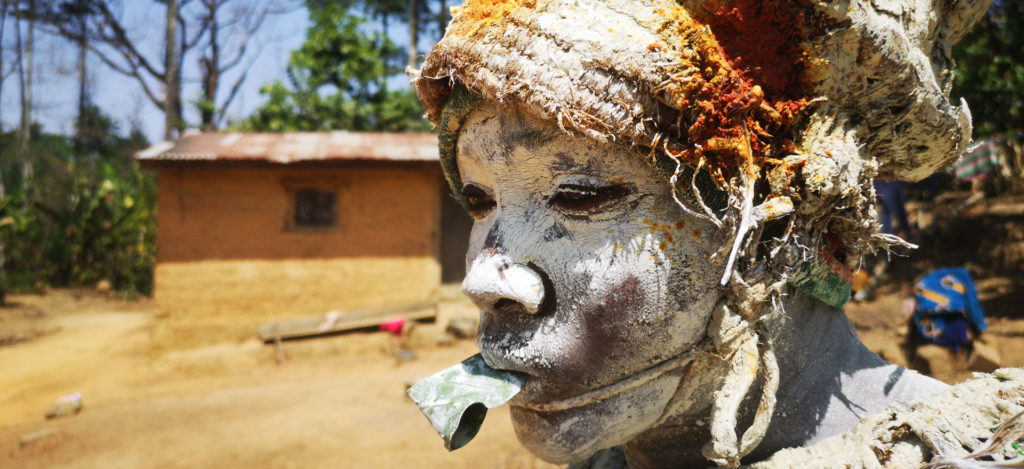 A small group tour like no other, this ground-breaking small group adventure from Morocco to Guinea Bissau via Western Sahara, Mauritania, Senegal and Gambia, will see the landscapes shift from the vast sands and Berber cultures of the Maghreb deserts to the dense forests and tropical landscapes of Guinea Bissau, deep into the heart of 'traditional' Africa.
As well as the slowly shifting backdrop, you'll encounter semi-nomadic people still living amongst the dunes; witness camel trains, cross into the desert Republic of Mauritania, witness the Sahara disappearing into the Sahel, before coming to the Africa of old, places where Islam and Christianity never managed to dominate, and old customs and animist tribal cultures still thrive.
The trip ends with a couple of days spent sailing between the islands in the stunning Bijagos Archipelago, about as far removed from the sprawling sands of the Sahara as you can get.
A month's adventure of epic proportions, find out more about our West Africa Odyssey, Marrakech to Cotonou.
Worldwide small group tours – next step
Native Eye offers over 80 small group tours throughout Africa, Asia and the Middle East, Europe and Latin America. If you'd like to know more about any of our unusual, off-the-beaten-track itineraries, call us on 01473 328546 or e-mail us using our contact form. We'd love to hear from you.
Other blog posts you might enjoy:
Central Africa tours and travel
Best UNESCO World Heritage Site
Best Middle East Tours
New tours for 2023
Best places to visit in Saudi Arabia
Five of the best epic journeys
Alternative Europe holidays
Remote travel destinations – top trips
Best cultural festivals in Africa for intrepid travellers
West Africa holidays for first-timers
Best remote island holidays