Eritrea is a bit of an enigma. In recent years it has been as a hermit state – closed to much of the outside world, a legacy of its long and bitter war with Ethiopia. However, with the recent peace agreement, the country has become much more accessible.
Located in the Horn of Africa and bordered to the east by the Red Sea, Eritrea is one of Africa's smallest and youngest countries. It's a hidden gem with a rich and colourful history that we explore in depth on our Eritrea tours. The Italians, Turks and Egyptians have all left their mark here and under centuries of foreign occupation, Eritrea has gained a collective cultural heritage and diverse ethnic make-up.
Our holidays and tours to Eritrea showcase the country's highlights. These include remarkable Italian colonial architecture in Asmara, the sights and sounds of the market in Keren, the ancient city of Qohaito and the heritage of Massawa – one of the hottest places on earth. We spend time getting to know traditional ethnic groups and learning about their way of life. We also explore traditional districts for an insight into the lives of local people.
Outside of the main cities, Eritrea boasts some stunning landscapes. The country has miles of Red Sea coastline and pristine coral reefs, volcanic landforms, wide plateaus, and uninhabited islands. Its highland 'green belt' provides a home for a wide range of flora and fauna, in particular, it is a haven for birdlife. This is an important breeding ground for migratory species too.
Eritrea is home to nine recognised ethnic groups, which make up around half of the country's population. Each has its own distinct customs and traditions that influence the nation's arts, politics and cuisine. Some are ancestrally indigenous to the country, whereas others are related to larger populations in neighbouring countries.
Top highlights on Eritrea tours and holidays
Experience the lively market in Keren
Spend time with the traditional Kunama people
Visit the ancient archaeological site of Qohaito
Discover historic architecture in Massawa
See the Art Deco buildings of Asmara
After finally gaining independence and forced to start again from nothing, the resilient Eritreans are fiercely proud of their country and keen to share it with visitors. There aren't many huge sights here, and Eritrea is as much about the people and the experience as what you see. One of Africa's least visited countries, Eritrea is a challenge, but thrilling to experience, and we are sure it will leave a lasting impression.
Culture
Eritrea was historically a trade centre, so has a layered culture that has borrowed elements from different countries. Art is expressed through music and crafts and there are many interesting traditions that can be witnessed throughout the country, many of which have religious origins. Ethnic distinctions are evident in the dances and kind of music that each group in Eritrea produces.
One of the most interesting aspects of Eritrean culture is the traditional coffee ceremony, which you may see if you visit a local or if you're in the country during festivities. Coffee is brewed by roasting beans over hot coals in a brazier. The host gives each participant the chance to indulge the aromatic smoke. Then the beans are ground in a traditional wooden mortar and pestle. The ground coffee is then put into a special clay vessel called a 'jebena' where it is boiled. Once cooled and filtered, it is served to the participants.
The population in Eritrea divides almost equally between Christians and Muslims. There are also some followers of traditional beliefs among the Kunama ethnic group.
The long conflict with Ethiopia has left a deep imprint on the nation's psyche. Throughout the war, Eritrea received little assistance from other nations and this has resulted in a strong sentiment of self-sufficiency and reliance among its people.
When to go on holiday to Eritrea
Eritrea divides into two climatic regions. The coastal zone is best visited between December and February as mid-year (Jul-Aug) temperatures reach an average of 40 degrees Celsius and there is little to no rain. It is possible to travel to the high plateaux all year round, as the altitude of 2000m leads to a cool climate – 20-25 degrees – and more rain.
Start planning your Eritrea tour

Check out our small group tour to Eritrea: Eritrean Highlights. Many of our trips are small group adventures with set departures. However, as a bespoke operator, we can design and create trips to suit any traveller, from solos to larger groups. If you would like to find out more about tailor-made holidays to Eritrea or our group tours, call us on 01473 328546 or email us via our contact page. We'd love to hear from you.
Show more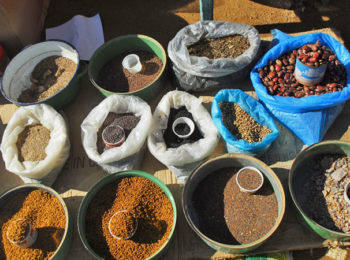 Eritrea
Good for:
Local Culture and Historic Sites