Bangladesh is the subcontinent's forgotten country. It is a land of rivers, islands and deltas that is home to an astonishing one hundred and sixty million people. Our Bangladesh holidays get you beneath the skin of a much-misunderstood country – too often only known for natural disasters and political problems.
If you're looking for peace and quiet, a Bangladesh holiday or tour probably isn't for you. If, on the other hand, you're looking for vibrant local culture, amazing cuisine, welcoming people and the sometimes bizarre, you couldn't have come to a better place.
This is far from just being a 'mini-India' – Bangladesh has a culture, energy and feel all of its own. The enormous city of Dhaka is one of the world's most populous. It's an utterly fascinating place for anyone who likes people watching and meeting the locals. In complete contrast are the rural villages of the chars, sandbank islands on the country's myriad rivers. Here life doesn't seem to have changed much for generations.
Top highlights on Bangladesh holidays and tours
Explore the historic sites and street life of Dhaka
Visit the Hindu temples at Puthia and the ancient Buddist civilisation
Check out the world's largest mangrove forest
Discover the rich and varied cultures of the Chittagong Hill Tracts
Experience the warm welcome of the Bangladeshi people, welcoming the few visitors that make it here.
Bangladesh's history is wide and varied, with ancient Buddhist monuments and Hindu temples vying for space. Despite it being the most crowded country on earth, there's also a surprising amount of wildlife. The Sundarbans – the world's largest mangrove forest – harbours monkey, deer, crocodiles and the elusive Bengal tiger, while birdlife throughout the country is varied and prolific.
In the drainage basin of the Himalayas, this is a country defined by its rivers. There are few better ways to understand it than to cruise gently past small communities, watching life go by. Ferries are a lifeline to some of these more isolated settlements, and widely used by the Bangladeshis – so are a great place to meet and chat with people. Undoubtedly they will have as many questions to ask you as vice versa. It's often these encounters that are the most memorable. Bangladesh doesn't have the glamour of the Taj Mahal or the breathtaking scenery of Pakistan, but its gentle charm often casts a bit of a spell over those who take the time and trouble to come to the subcontinent's least known corner.
Culture
Bangladesh is predominantly Muslim, with a number of other minority religions including Hinduism, Buddhism and Christianity, the latter of which was brought by early European traders. Buddhism first arrived early on, and its presence here dates back to the 6th century BC, with some impressive monuments remaining.
Today though it finds its stronghold in the Chittagong Hill Tracts, an ethnically distinct area with numerous different groups, each with their own dialects. Otherwise the main language here is Bangla, although throughout the region you will find that English is widely spoken.
When to go on holiday to Bangladesh
The best time to visit Bangladesh is undoubtedly in the dry season, from November to March. April and May can bring oppressive temperatures, while June to September is the monsoon season, with very heavy rains. Bangladesh is well known for the heavy flood waters that often come down from the Himalayas during this period, which are often devastating to local communities.
Start planning your Bangladesh tour
Check out our small group tour to Bangladesh: Waterways, Wildlife and Hill Tribes. Although many of our trips are small group adventures with set departures, as a bespoke operator, we can design and create trips to suit any traveller, from solos to larger group. If you would like to find out more about tailor-made Bangladesh holidays or our group tours, call us on 01473 328546 or email us via our contact page. We'd love to hear from you.
Show more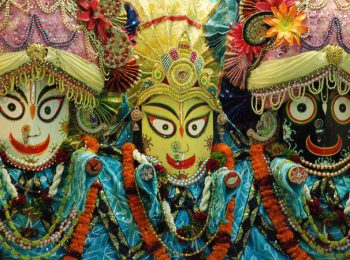 Bangladesh
Good for:
Local Culture, Wildlife and Historic Sites