For much of the 20th century Romania was out of bounds to travellers, shrouded by the Iron Curtain and with a regime that discouraged visitors.
With the demise of Communism this delightful country is not only rediscovering itself but has opened its doors to show a world of medieval castles and mystical legends, thick forests where wolves and bears still roam unhindered, and charming rural landscapes. Our Romania holidays take you back in history, discovering historic towns and fortified churches. Staying as guests of local communities lets you get under the skin of the culture, allowing you a real insight into the customs of one of Europe's most endearing countries.
We also explore the vast wetlands of the Danube Delta by boat. This is home to an incredible array of wildlife including herons, pelicans, wild cats and wolves. The delta is one of the least populated parts of Europe with only two people per square kilometre, whose main source of income is fishing.
Romania is a hidden European gem just waiting to be discovered, and our Romania holidays take you to the very heart of it.
Top highlights on Romania holidays and tours
Stay as a guest of a local family in the Transylvanian village of Sibiel
Cross the Carpathian Mountains to reach the painted monasteries of Bucovina
Explore the enchanting citadel of Sighisoara
Visit the villages and colourful markets of Maramures
Float along the Danube Delta, one of Europe's most important wetlands and a haven for wildlife
Culture
Romania is a very religious country with numerous churches and cathedrals. Most people here follow the Romanian Orthodox church, with a minority belonging to other denominations including Roman Catholic and Protestant. Religion plays a greater role in rural areas however, as the urban areas were influenced by socialist systems.
Easter is an important holiday and more significance is placed on this than any other holiday, including Christmas. Romanians mark this day with generations-old customs including family gatherings, special foods and the decoration of Easter eggs. Martisor, translated to "Little March" is also an important celebration. On March 1st, Romanians give amulets as a way of showing appreciation for each other. These come in in the form of woven threads with medallions or coins attached, often in different shapes such as a shell, blossom, heart, or ladybird.
Romanian artists were pioneers in painting and this can be witnessed in the early frescoes painted on monastery walls, and in the peasant tradition of painting on glass and wood. Folk traditions, stories, music and dancing are popular sources of entertainment especially in rural areas.
The Romanian people are generally very friendly, generous and hospitable and always make visitors feel welcome.
When to go on holiday to Romania
It's possible to visit Romania throughout the year, but it does suffer from extremes of temperature with hot summers and often very cold winters, with a lot of snow in places. The best times of year to visit are from spring to early summer, and early to mid autumn, with September bringing an explosion of autumn colour.
Start planning a trip to Romania
Check out our small group tour to Romania: Transylvania to the Danube Delta. While many of our trips are small group adventures with set departures, as a bespoke operator, we can design and create trips to suit any traveller, from solos to larger groups. If you would like to find out more about tailor-made Romania holidays or our group tours, call us on 01473 328546 or email us via our contact page. We'd love to hear from you.
Show more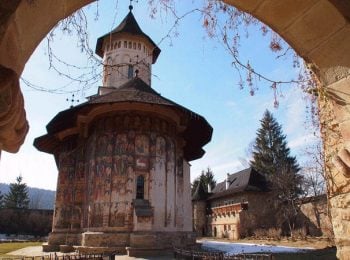 Romania
Good for:
Historic Sites, Local Culture and Wildlife