Bordered by neighbouring giants, Argentina, Bolivia and Brazil, at the beating heart of South America, lies Paraguay – a genuine, off-the-beaten-track unspoilt treasure. Often unnoticed due to the tourism development of its neighbours, Paraguay has a fascinating past, burdened with upheaval and adversity, owing to historic wars that saw its population almost completely obliterated.
Nowadays, with a mixture of immigrant communities, the country represents a cultural fusion of people and history. Guarani and Spanish are Paraguay's official languages, thanks to the indigenous Guarani Indians that remain here and the footprints of colonial Spain. But despite settlers, Paraguay remains sparsely-populated, unspoilt and a welcoming destination for travellers who wish to step back in time and enjoy an authentic Latin American experience.
For nature enthusiasts, the semi-arid wilderness of the Chaco beckons. Spreading across the north of Paraguay and some of the least-densely populated areas in South America, the stifling salt-flats and swamplands of the Chaco are surprisingly brimming with flora and fauna, including tapir, anteater and giant armadillo. Further south, into the Alto Parana, the land becomes seemingly more hospitable, its National Parks full of forests and waterfalls, where tropical birds and a bounty of wildlife thrive. Nearby are the Iguazu Falls – a famous sight often included in a Paraguay adventure due to its proximity.
A country full of quirky contradictions and complexities, due to its chequered history, Paraguay is an exciting destination with an abundance of rare experiences to be enjoyed and not overlooked.
Top highlights on Paraguay holidays and tours
Explore the remote Chaco region in search of wildlife
Discover the historic Jesuit Missions
The traditional towns of the 'circuito de oro'
Head across the border to see Iguazu Falls
Culture
Paraguayan culture has its roots in the fusion of the indigenous Guarani people and the early Spanish settlers, many of whom married local Guarani women. Jesuit priests did much to keep Guarani culture alive, and as a result of this it has survived to a much greater extent than other indigenous cultures in Latin America. Guarani is an official language of the country, along with Spanish, and a majority of the population speak both languages.
Successive waves of immigrants have also left their mark – at various times in history Paraguay was home to utopian communities of British, Australian and other nationalities who arrived here to carve out new lives, and their descendants can still be found today. German Mennonites also made their home here, and in the Chaco region you can find Mennonite communities that have retained all of their original traditions, where German is almost exclusively spoken. The remoter parts of the Chaco are also home to indigenous tribal groups that have little to do with the modern world.
A popular drink here is yerba mate, the ubiquitous herbal tea (and a mild stimulant) drunk from a hollow gourd, often shared among friends and sipped through a straw known as a bombilla. Typical dishes in Paraguay are often based around corn, cassava and meat.
When to go on holiday to Paraguay
Travel to Paraguay is possible year-round with no real rainy season – although sporadic showers are possible – and
no boom in tourism, as the country doesn't receive a high number of visitors. May to September is the Paraguayan winter with warm, dry days and cooler nights. This is the best time to visit the Chaco as the countryside is lush and green, the roads are passable and pink flamingos start to appear.
Start planning your trip to Paraguay
Check out our small group tour to Paraguay, The Lost Heart of Latin America. Although many of our trips are small group adventures with set departures, as a bespoke operator, we can design and create trips to suit any traveller, from solos to larger group. If you would like to find out more about tailor-made holidays to Algeria or our group tours, call us on 01473 328546 or email us via our contact page. We'd love to hear from you.
Show more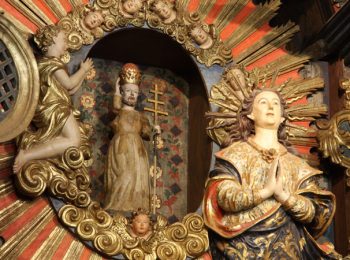 Paraguay
Good for:
Historic Sites and Remote Adventures