Our Central Africa holidays and tours take you to some of the most beautiful rainforests in Africa, and the last of their kind on the planet. In the heart of this primeval jungle live lowland gorillas, forest elephants and and a huge array of other species, an unrivalled wildlife experience that ranks among the best that Africa can offer.
Lying smack in the middle of the continent – as the name suggests – CAR is about as wild as it gets. There's very little infrastructure, few large towns, and getting around is not particularly easy. But if it's adventure you're seeking, look no further. And forget about jostling for position with other tourists as you look for wildlife, as you're likely to be among a very small handful in the entire country.
The country comprises many tribes, ethnic groups and languages. Religion and belief in the afterlife are paramount here, and with the help of palm wine and dancing the mambo, it provides an escape from the stresses and strains that come with living in a country where poverty is all too present.
Top highlights on Central African Republic holidays and tours
Track a family of western lowland gorillas
Spend time with the Ba'Aka pygmies
View large herds of forest elephants
Visit the impressive Boali Falls
Search for troops of mangabeys
Culture
The people of Central African Republic comprise of many ethnic groups including the Bwaka, Madjia, Baya and Banda. The majority live a rural lifestyle and rely on subsistence agriculture and forestry, with the main agricultural products here being coffee, cotton, tapioca, millet, yams, corn and timber. Religion is an important part of life in CAR and this is split between Catholic, Protestant, Muslim and indigenous beliefs with ancient animistic customs strongly influencing Christianity. The official language here is French, with Sango being the national language and Arabic and tribal languages also being spoken. The people of CAR have been known to enjoy a drink of banana and palm wine or beer, and dancing the gbadoumba, lououdou and mambo. The music here is a mixture of influences with genres like Soukous and Afrobeat being favourites, but the pygmies have their own folk traditions.
When to go on holiday to Central African Republic
Sitting just north of the equator and with a hot, tropical climate, the best time to visit Central African Republic is during the dry season which runs from December to May. You can spot wildlife all year round but this is far easier during the dry season when animals cluster around the remaining water sources.
Start planning your trip to Central African Republic
Check out our small group tour to Central African Republic, Gorilla Adventure. Although many of our trips are small group adventures with set departures, as a bespoke operator, we can design and create trips to suit any traveller, from solos to larger group. If you would like to find out more about tailor-made holidays to Central African Republic or our group tours, call us on 01473 328546 or email us via our contact page. We'd love to hear from you.
Show more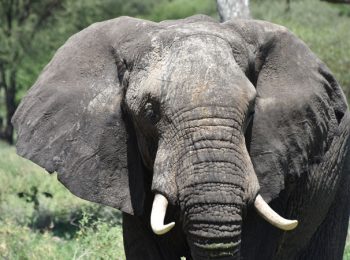 Central African Republic
Good for:
Incredible wildlife experiences