There's a special type of traveller who thrills at the thought of 'remote.' Whether its exploring the vast, lunar-like landscapes of Djibouti, following isolated, high altitude roads across the roof of the world in Tajikistan or Tibet, traversing huge, shimmering salt pans in Argentina's far north or heading into wide expanses of desert, literally hundreds of miles from the nearest town or settlement in Algeria, just knowing you are about as far from other human beings as its possible to be is for many, it's greatest appeal.
It's only through journeying to genuinely remote travel destinations that we can truly gain some perspective, escaping not just the rat race and hectic pace of modern life but in doing so, accessing some of the most incredible places on the planet.
The following is what we think are truly the world's most remote adventures. Come with us to experience exploration and adventure at its very best.
Why? A far cry from the mass tourism present in its neighbours Morocco and Tunisia, Algeria offers not only a truly authentic taste of North Africa, but, heading south, the opportunity to travel into wide expanses of desert, in some cases, some 1000 kilometres from the nearest large town, making it one of the most remote travel destinations we offer.
Of the two trips we offer have, this 13-day adventure will take you far from the Mediterranean coastal belt into some of the world's most impressive landscapes, where you'll be surrounded by thousands of square kilometres of dunes, mountains and rocks. One of the strangest geological encounters are the Tassili n'Ajjer, a bizarre collection of sand-whipped and wind-eroded rock structures – a photographer's dream. Whilst landscapes are the star of the trip (you'll also see sand dunes, hidden canyons and waterholes) you'll also visit the Tuareg communities who are unarguably masters of the desert.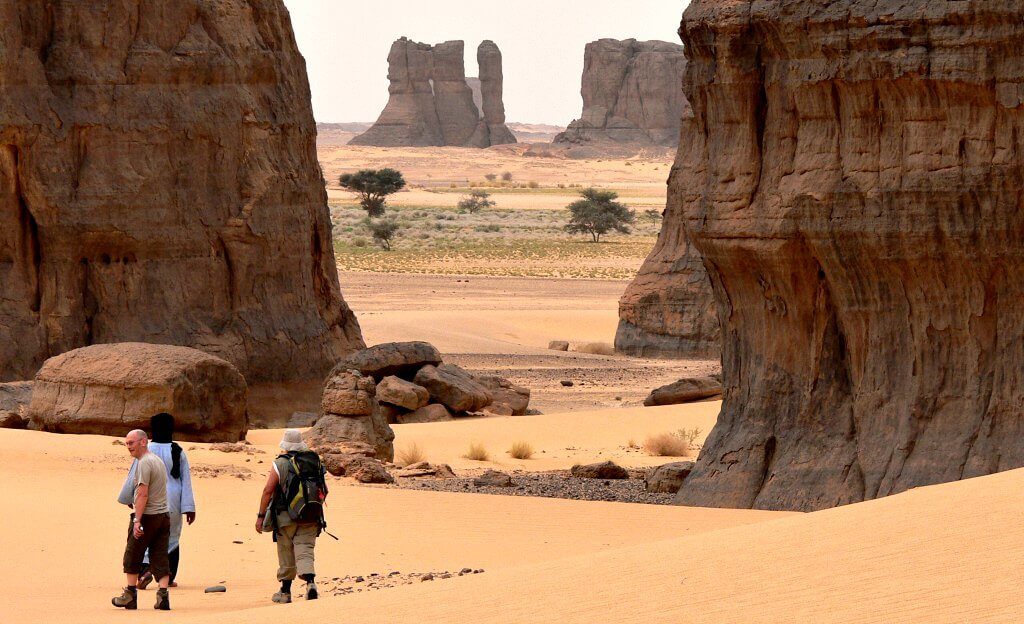 How? Algeria, Jewel of the Sahara, 13 days from £2,299 per person departing 3rd October 2020 and 2nd October 2021
2. Where? Chad
Why? Travelling into the most remote and inaccessible parts of the Sahara, a place which until a decade ago was off-limits for many years due to local rebellions, is to be surrounded by a volcanic, quite brutal landscape stretching as far as the eye can see. Whilst not strictly as remote as some adventures we offer, there's still a solid three-day drive between the capital and the Tibesti region, where you'll encounter the Sahara's highest mountain, Emi Koussi, as well as the Trou au Natron, a collapsed volcanic crater with shimmering white salt pans and smaller volcanic cones rising from the floor.
How? Untamed Tibesti, 22 days from £4,699 per person, departing 8th November 2020 and 7th November 2021.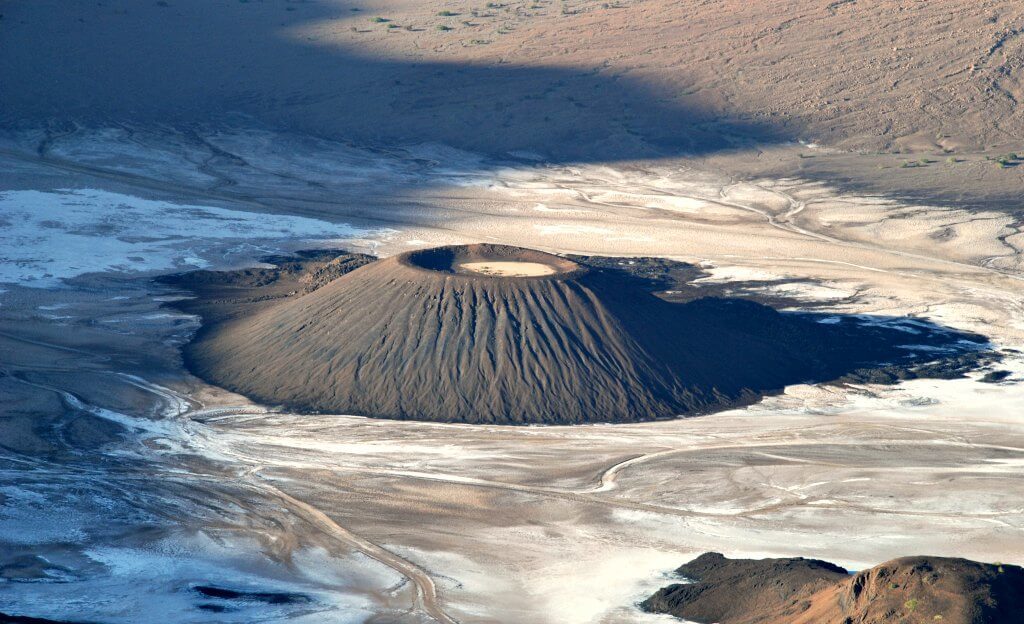 Why? It may not be the most remote travel destination in the world, but it certainly has one of its weirdest landscapes. What makes it so odd? In Djibouti, a place where the Rift Valley starts, the earth's crust is really thin, resulting in some fascinating geological phenomena such as Lac Assal, which as well as being at Africa's lowest point (150 metres below sea level) is also the most saline body of water in the world. (Yes, you can float in it, but do bring moisturiser as it can sting).
Another lake, Lac Abbe is known for the striking limestone chimneys which surround it, again, a landscape so unusual and 'other-worldly,' bare and brutal, it was the location for the original Planet of the Apes film. Crossing into Ethiopia, you'll visit Erta Ale, an active volcano with a lava lake, which you can summit and spend the night on the crater rim. The most famous landscape of all, though, is at the Dallol sulphur springs, a gathering of pools which almost seem to glow green and yellow.
How? Djibouti and the Danakil Depression, 9 days from £3,299 per person, departing 8th November 2020 (limited availability) and 7th November 2021.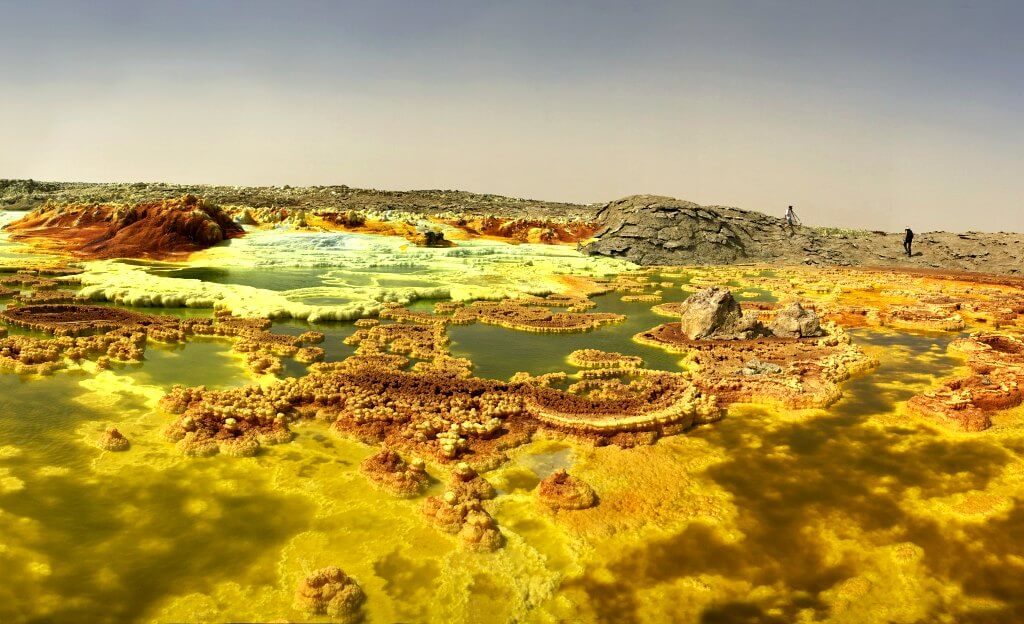 Why? Crossing some of the world's highest points and surrounded by striking, soaring pinnacles on either side, the Pamir Highway deserves its place as one of the great road journeys of the world. Travelling along this ancient strand of the Silk Route, the only people you'll come across are isolated communities, nomadic herders driving their goats and (fat bottomed) sheep and a few other local buses and 4-wheel drive vehicles. At the most remote points, you are several day's drive from the nearest major city, Dushanbe (Tajikistan's capital) or Osh.
How? The Pamir Highway, 18 days from £2,999 per person, departing 10th June 2021.
Why? Even the name 'Tibet' conjures up images of wide-open spaces, high altitude plateaus and big skies. Travel with us and you'll visit the most remote of the remote – heading west to the high altitude, freshwater Manasarovar Lake, passing by the sacred Mount Kailash, before reaching the ruins of the Guge kingdom. Finally, in a journey across the roof of the world, you arrive in Ali – a place, quite literally, in the middle of nowhere. Known as '"Ngari" in the Tibetan Language, Ali is located in western Tibet and is renowned as the most mysterious place in the region. Here, situated at an average altitude of 4,500 meters above sea level, with sweeping views over an area of over 300,000 square kilometres, you can truly appreciate what it is to experience one of the most remote travel destinations on the planet.
How? Tibet in Depth, 18 days from £4,999 per person, departing 18th July 2020 and 17th July 2021.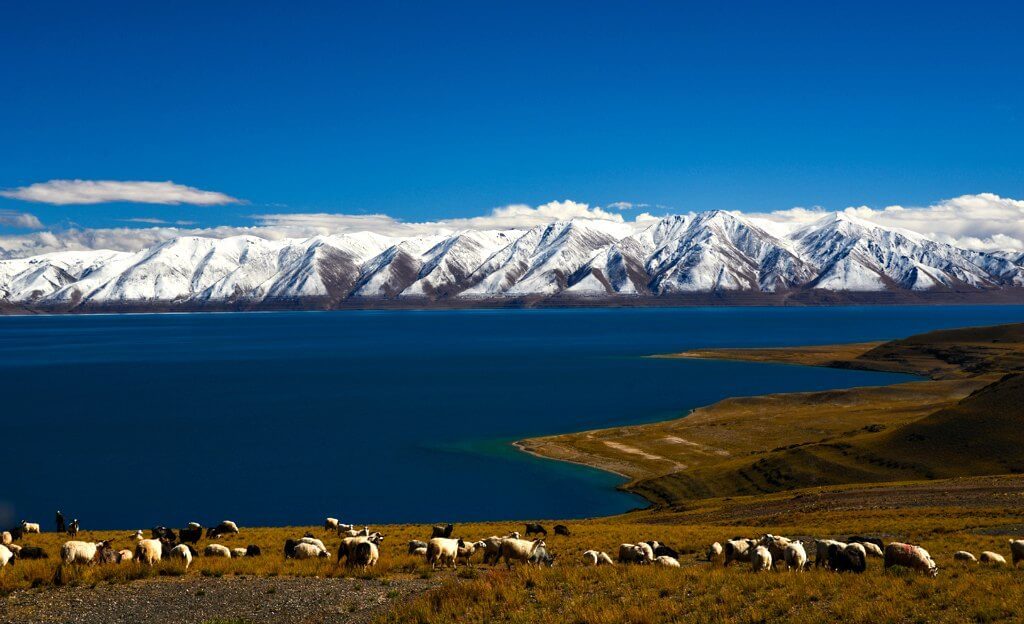 Why? Mauritania is a wild land of spectacular deserts, sand blown historic towns and picturesque oases, where until as recently as 1980, nearly all the population were nomadic. Exploring a country that has been little visited by travellers in recent years, this is a trip of wildly diverse landscapes, from the coastal villages of the Imragen people, the Banc d'Arguin National Park with its impressive bird populations and the beautiful beaches of Cap Blanc to the much more arid, desert regions of the interior.
It's here you'll discover Ben Amera, a rocky structure, second only to Australia's Uluru in size and rising from the desert like a lost island and Guelb er Richat, a vast crater-like structure that can be seen from space. But it's in the stunning Adrar region which is Mauritania at its most remote and unforgiving. If you're lucky, you may come across nomadic tribes before visiting what is for many, the highlight of the trip – the atmospheric and historic towns of Ouadane and Chinguetti, where ancient mosques and crumbling citadels hint at their former role, centres of scholarship in the trans-Saharan caravan routes.
Another highlight is spending the night in the in the delightful oasis of Tergit, with its lush palm groves and springs. An exciting, unique and surprising Mauritania tour through an utterly captivating land.
How? From the Atlantic to Chinguetti, 10 days from £1,999 per person, departing 28th December 2020, 2nd March 2021 and 28th December 2021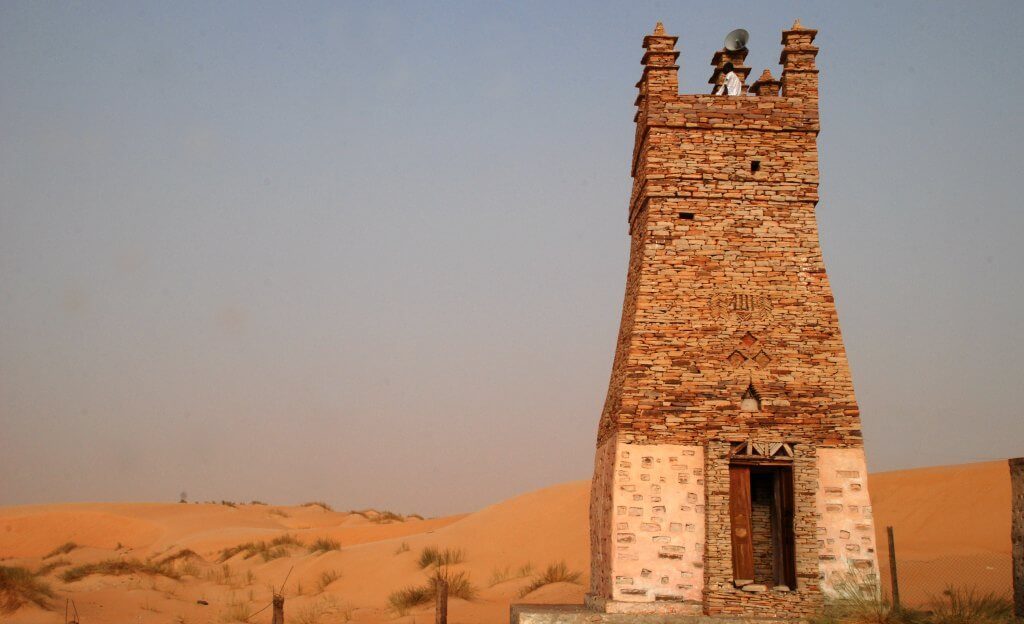 Why? Whilst Patagonia is the most famous – and most visited – remote travel destination in Argentina, it's the high-altitude deserts, volcanoes, flamingo-rich salt pans and multi-coloured canyons of the extreme north which for us, has the greater appeal. This is a trip for true desert enthusiasts, where you'll traverse hundreds of kilometres through haunting landscapes, dotted with small pueblos but for the most part bare of human presence.
Driving from Salta through multi-coloured canyons to Cafayate, you'll encounter drifts of white sand dunes and cross high passes to the Piedra Pomez, a vast area of enormous pumice rocks and dunes, which will delight professional and amateur photographers alike. Off-roading to the Galan Volcano, passing the salt lake of Laguna Diamante, famed for its birdlife, you'll explore the caldera, one of the largest in the world before journeying through the vast expanses of the Salar de Arizaro, shimmering white salt flats, lakes and stunning volcanic cones rising from the desert floor. A region of breath-taking beauty, the Puna holds an allure who like their travel uncompromising, remote and adventurous.
How? Argentina's Extreme North, 14 days from £4,799 per person, departing 22nd November 2020, 21st November 2021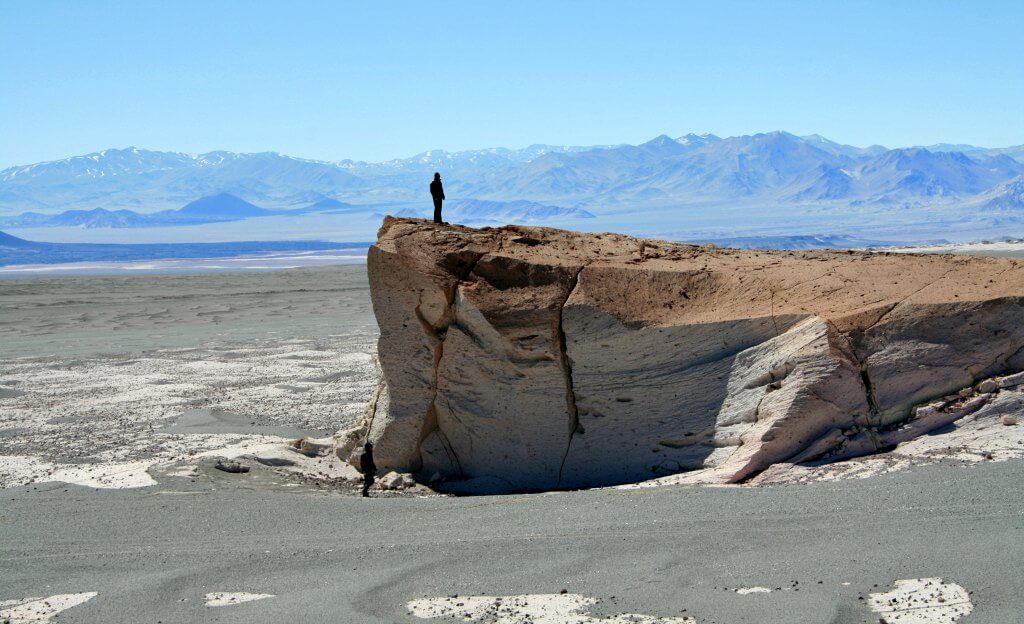 Why? Regular Native Eye travellers will already know why this expedition into the wildest parts of Russia, Mongolia and Kazakhstan is one of our most popular remote travel destinations. Incredibly little-visited, these sweeping landscapes of high passes, waterfalls, canyons and lakes allow for solitude and a true escape from the modern-day.
It's not just the landscapes, though, that make this trip so fascinating, but ancient and unusual cultures, too. In the far west of Kazakhstan, you'll encounter the 'Old Believers,' a breakaway sect of the Russian church who maintain traditional lifestyles, traverse the taiga and mountains of Russia, which are as stunning as they are remote. Crossing into Mongolia, where you'll spend the night as a guest of an eagle hunter, you'll explore the untamed lands of Tavan Bogd and Tsambagarav. Here the mountains are home to isolated populations of Tuvan and Uriankhai people, as well as the iconic snow leopard.
Join us on the Altai Explorer to tour a region that lies at the very edge of the countries it overlaps, with a captivating culture that is steeped in the practices of days gone by – off the map in more senses than one. This is adventure travel at its finest.
How? Altai Explorer, 25 days from £4,799 departing 11th July 2020 and 10th July 2021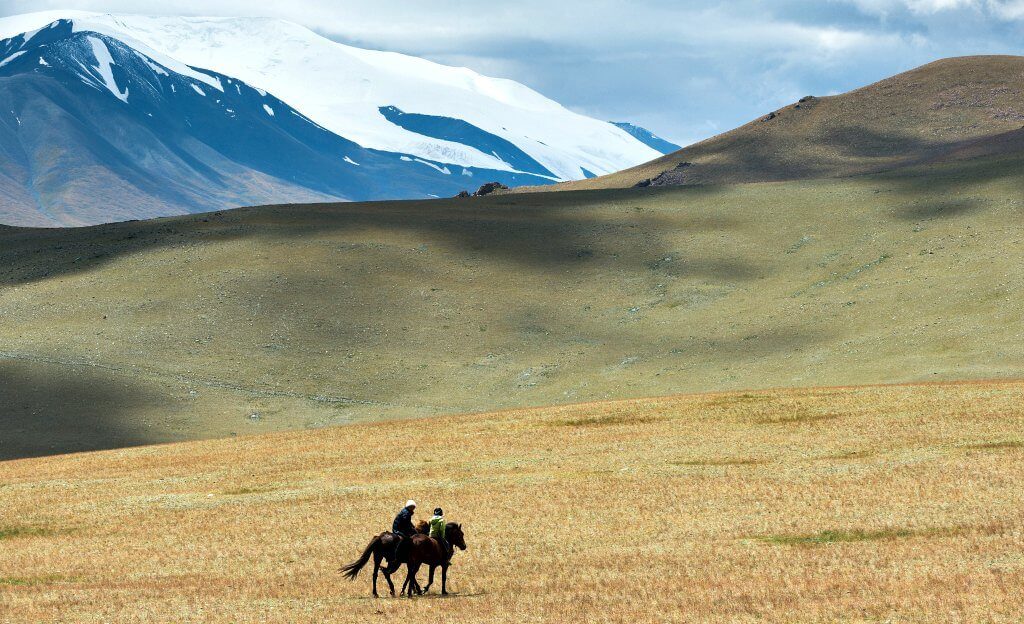 Why? Kenya is renowned for its wealth of wildlife, the sweeping plains of the Masai Mara, and its white sand beaches. Travel further, though, through remote areas far from the tourist trail and you'll discover a diverse kaleidoscope of ethnicities and tribal groups who thrive in even the harshest landscapes, such as the Samburu and Rendille people in the Kaisut Desert.
Further north, in the area around Mount Nyiru, easily one of East Africa's most remote regions, you'll meet the Turkana people, proud warriors who held out against colonial domination until the 1950s, and who still retain a fierce independence from central government. In the Chalbi Desert, in the oasis of Kalacha, you'll encounter the Gabbra people, camel herding nomads who eke an existence from this unforgiving land. Whilst we take in the Samburu Game reserve (no visit to Kenya would be complete without a little wildlife, after all), this is a trip through some of East Africa's most isolated regions, and, whilst the drives (and roads) are at times challenging, the rewards are truly great.
How? Kenya's Untamed North, 11 days from £4,799 per person departing 2nd February 2021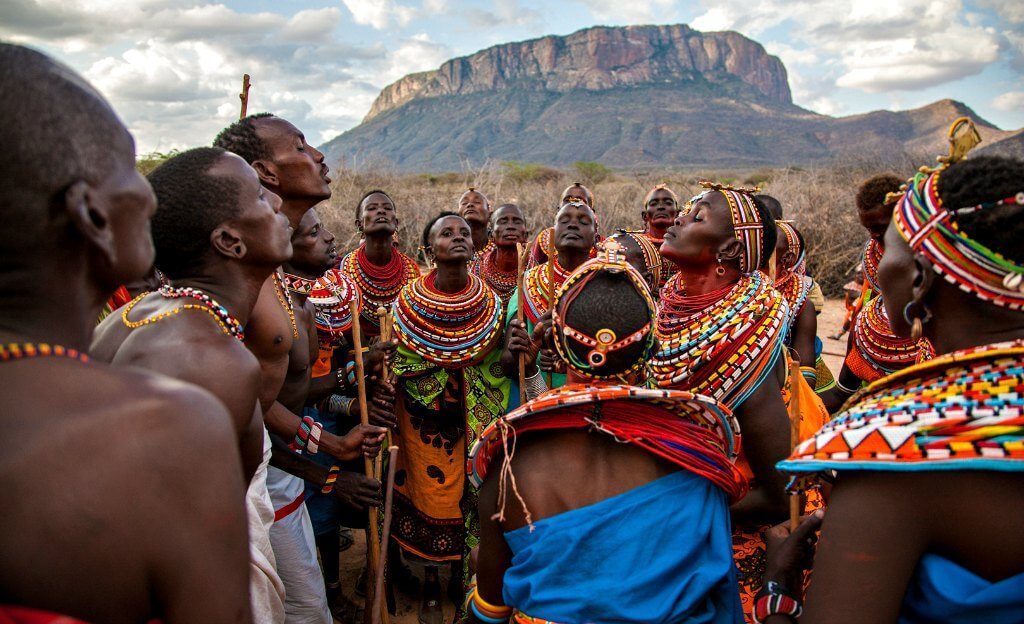 Specialists in remote travel destinations
We specialise in unusual destinations, off-the-beaten-track adventures and traditional, often tribal cultures and offer some of the most exciting and ground-breaking small group adventure tours and tailor-made trips on the planet. If you'd like to know about destinations in Africa, Asia and The Middle East, Europe and Latin America, places on the wild frontiers of travel, do get in touch.
Ring us on 01473 328 546 or e-mail us using our contact form.
Other blog posts you might enjoy:

Small group tours – our top 15
Saudi Arabia – 7 unmissable sights
Best remote island holidays
Favourite desert adventures
Best cultural festivals for intrepid travellers
Countries that don't exist
The world's most unusual travel experiences
Best things to see in Central Asia
West Africa holidays for first-timers