The Pyramids at Giza. The Great Barrier Reef in Australia. The Great Wall of China. When it comes to wonders of the world – both natural and cultural – it's human nature to want to witness these universally recognised icons for ourselves.
Whilst many of these places are undoubtedly considered to be of outstanding value to humanity, it's because of an international desire to protect these places for generations to come for which we have UNESCO, the United Nations Educational, Scientific and Cultural Organisation, to thank.
Since 1972 and in a mission to identify, protect and conserve the world's many cultural and natural heritage sites, the organisation came up with a list of those places that it believed needed recognition and protection, the World Heritage List.
The list is not definitive. Over the past 50 years, the list has continued to grow, countries and state parties are encouraged to join the convention and or nominate sites for inclusion, while local populations are encouraged to help preserve their cultural and natural heritage on a local level.
Elsewhere, other sites are recognised as needing additional support, financial and otherwise, such as those on the 'danger list.'
As curious travellers, committed to 'treading lightly' and exploring the world we live in to gain experience and further understanding, it's not surprising if the following chimes.
"Heritage is our legacy from the past, what we live with today, and what we pass on to future generations. Our cultural and natural heritage are both irreplaceable sources of life and inspiration." (UNESCO World Heritage Convention).
Here we've collated what we think are some of the best – if lesser-known – World Heritage Sites and how you can visit them on Native Eye adventures. If you'd like to find out more about UNESCO and its work, take a look here: whc.unesco.org
Where will you go next?
Best UNESCO World Heritage Sites: Natural
1. What? Sundarbans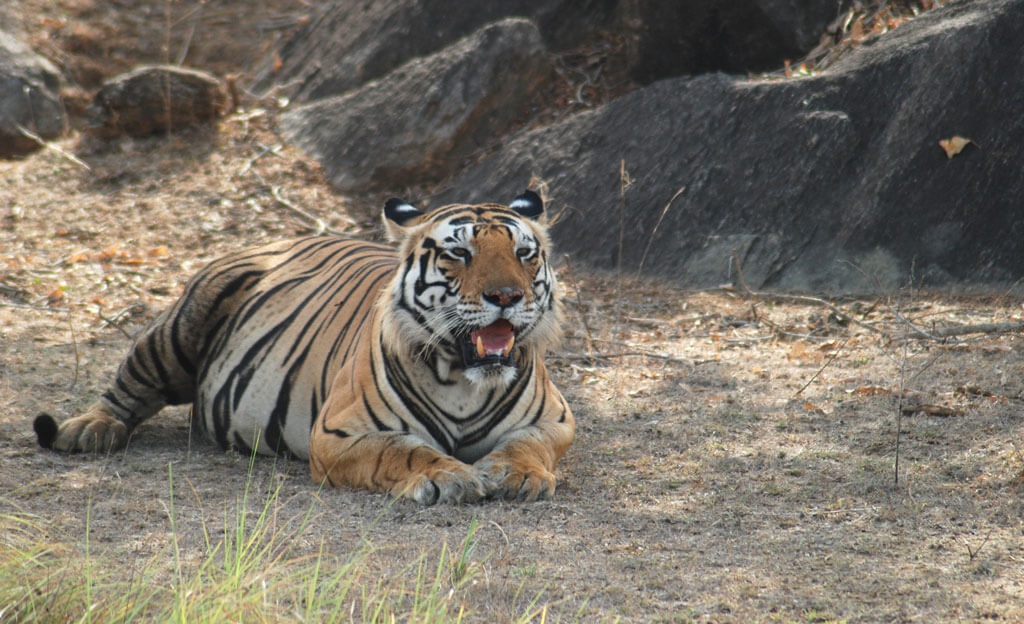 Where? Bangladesh
Covering a staggering 140,000 hectares and located on the delta of the Ganges, Brahmaputra and Megna rivers in the Bay of Bengal, the Bangladeshi Sundarbans are one of the largest mangrove forests in the world. A shoo-in for one of the best UNESCO World Heritage Sites, this warren of tidal waterways mudflats and small islands are a fascinating if other-worldly place to visit. They're wildlife rich too, home to an abundance of species including 260 bird species, the Bengal tiger, and other species under threat such as the estuarine crocodile and Indian python.
How to get there? Waterways, Wildlife and Hill Tribes , 16 days
2. What? Virunga National Park
Where? Democratic Republic of Congo (DRC)
Perhaps most famous for the mountain gorillas found in the 790,000-hectare park, Virunga is Africa's oldest national park, making it an understandable best UNESCO World Heritage Site. There's a huge diversity of habitats in the national park, from swamps, steppes and snowfields to lava plains and savannah. As well as gorillas, Virunga National Park is also home to 20,000 hippos whilst birds from Siberia overwinter, here, too. Sadly, Virunga has also been on the UNESCO danger list since 1994.
How to get there? Gorillas, Chimps and Volcanoes, 15 days
3. What? The Danube Delta
Where? Romania
Before flowing into the Black Sea, the waters of the Danube Delta are a wildlife enthusiast's dream. Home to over 300 species of birds and just under 3,500 animal species from fish, to wildcats, foxes, and wolves, the delta is Europe's largest and best preserved. Other bragging rights for this best UNESCO World Heritage Site include being the third most biodiverse area in the world after the Great Barrier Reef and the Galapagos Archipelago and home to the world's largest reed bed!
How to get there? From Transylvania to the Danube Delta, 14 days
4. What? Chinguetti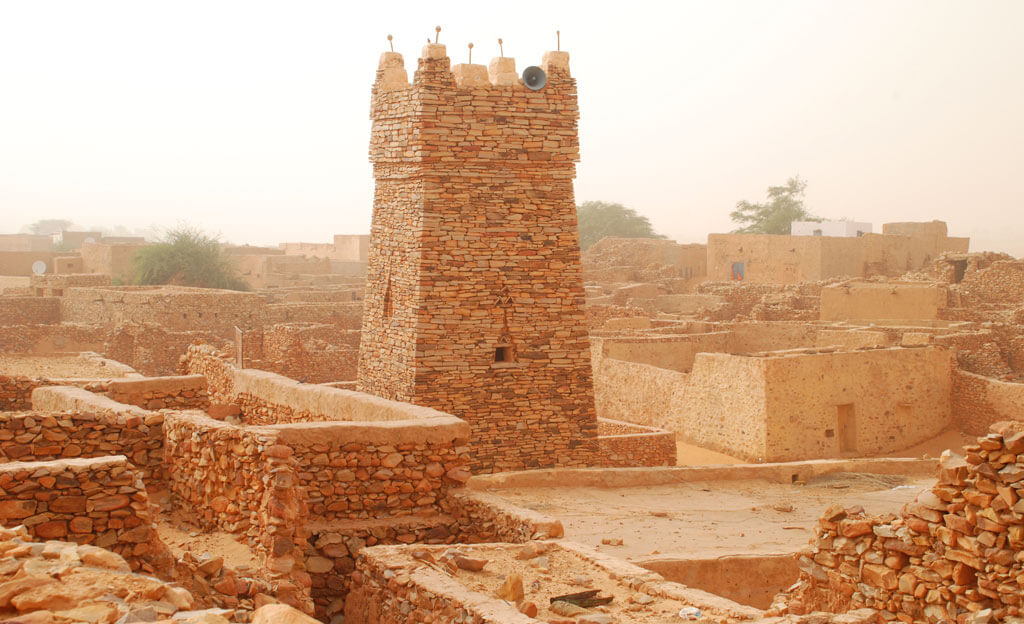 Where? Mauritania
Although one of four medieval Ksours (medieval trading and religious centres) along with Ouadane, Tichit and Oualata, and at one time boasting a population of 20,000, Chinguetti's future is under threat. With the Sahara advancing at 30 miles per year, this one-time thriving medieval powerhouse is now home to just a few thousand, with most of its residents relying on tourism. Despite Chinguetti being hard to get to (4WD recommended), it remains the most visited site in the country, its mosque an iconic symbol of Mauritania itself. See it whilst you still can.
How to get there? We have four Mauritania trips of varying lengths which visit Chinguetti. At 10 days, our From the Atlantic to Chinguetti is our shortest adventure.
5. What? Tsingy de Bemaraha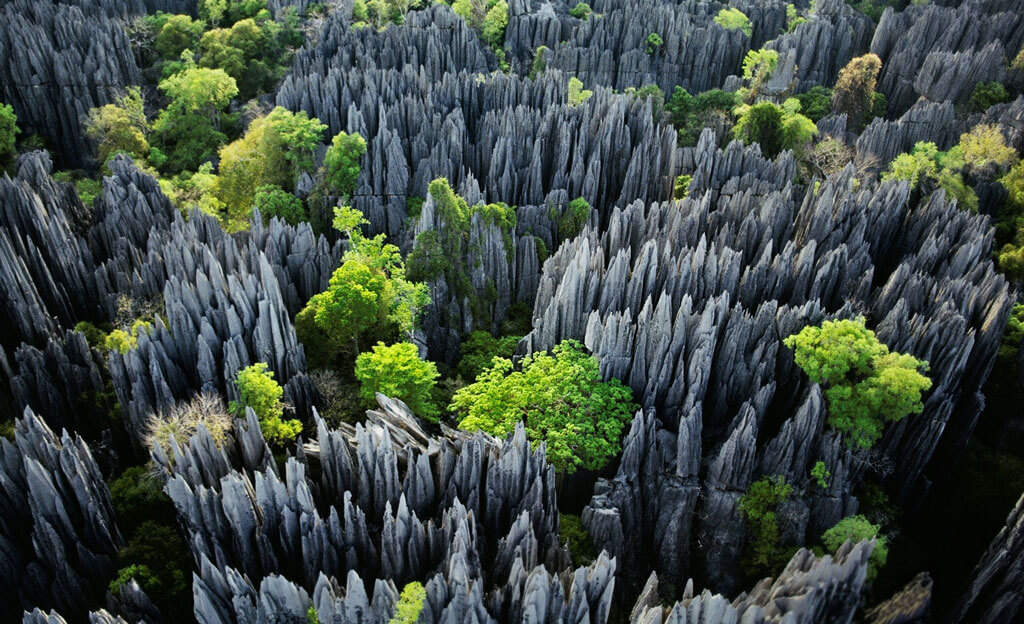 Where? Madagascar
Arguably the most impressive National Park in the world's fourth largest island, Madagascar, the 'forest' of limestone needles and pinnacles of up to 100 metres high is as strange as it is beautiful. Its karst landscape and limestone uplands provide a habitat for birdlife but also endangered lemurs which leap from the sheer rockfaces here. One of the best UNESCO World Heritage Sites, Tsingy de Bemaraha is also home to the spectacular Manambolo river and is considered a centre for endemism thanks to its wealth of fauna and flora species.
How to get there? Madagascar in Depth, 21 days
6. What? Djoudj National Bird Sanctuary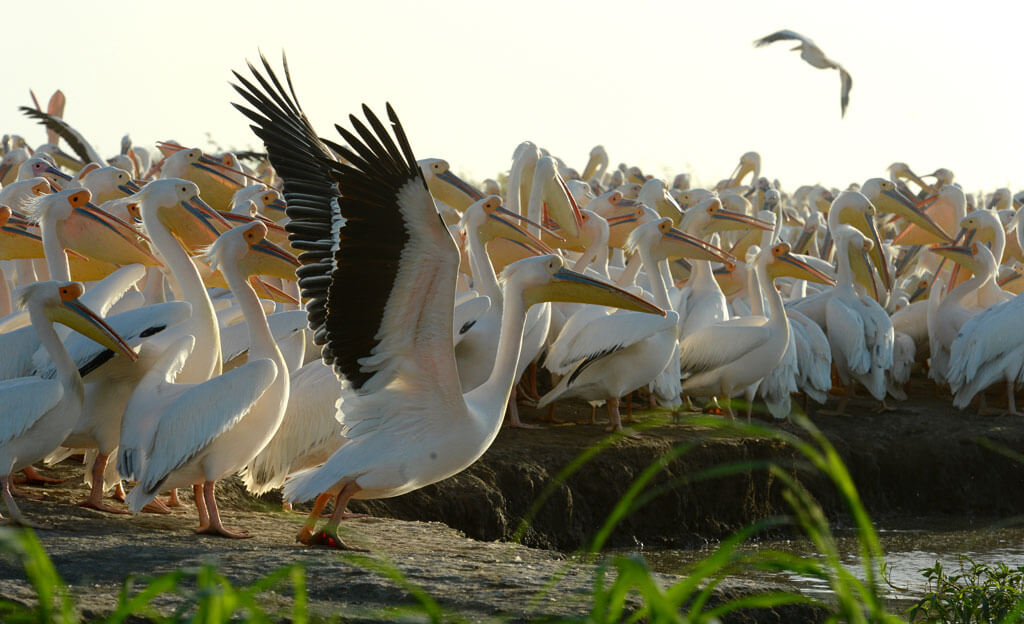 Where? Senegal
This wetland in the Senegal river delta is home to some 1.5 million birds such as the white pelican, the purple heron, the African spoonbill, cormorant, and the great egret. Stretching over 16,000 hectares, Djoudj National Bird Sanctuary is one of the main sanctuaries for Palaearctic migrant birds. The site comprises a large lake, streams, ponds, and backwaters.
How to get there? Senegal Uncovered, 10 days
Best UNESCO World Heritage Sites: Cultural
7. What? Chapada Diamantina National Park
Where? Brazil
Located west of Salvador in the Brazilian state of Bahia, this national park is vast, covering some 38,000 sq. kilometres of tabletop mountains, gaping canyons, and dramatic waterfalls. Within it, is Diamantina, a colonial village surrounded by rocky mountains, where you can learn about the diamond prospectors of the 18th century, a triumph of human cultural and artistic endeavour over the harsh surroundings.
How to get there? Brazilian Rhythms, 20 days
8. What? Upper Svaneti
Where? Georgia
Whilst you'd be forgiven in thinking this should surely be in the 'natural' UNESCO World Heritage Site category given the spectacular and often snow-capped Caucasus surroundings, it's the beautifully preserved medieval-type villages and tower houses which give it its cultural status. Preserved by its long isolation, the Upper Svaneti villages are like stepping back in time.
How to get there? Georgia – Jewel of the Caucasus, 8 days
9. What? The Old City of Mostar
Where? Bosnia
The historic town of Mostar is named after its old Turkish houses and old bridge, Stari Most. However, during the 1990's conflict, most of the historic town – at one time an Ottoman frontier – and the old bridge designed by architect Sinan was destroyed. However, the bridge and many of the edifices in the old town have been restored thanks to UNESCO, their reconstruction a symbol of reconciliation, international co-operation, and the co-existence of diverse, multi-cultural communities.
How to get there? Highlights of the Balkans, 16 days
10. What? Historic Jeddah, the Gate to Mecca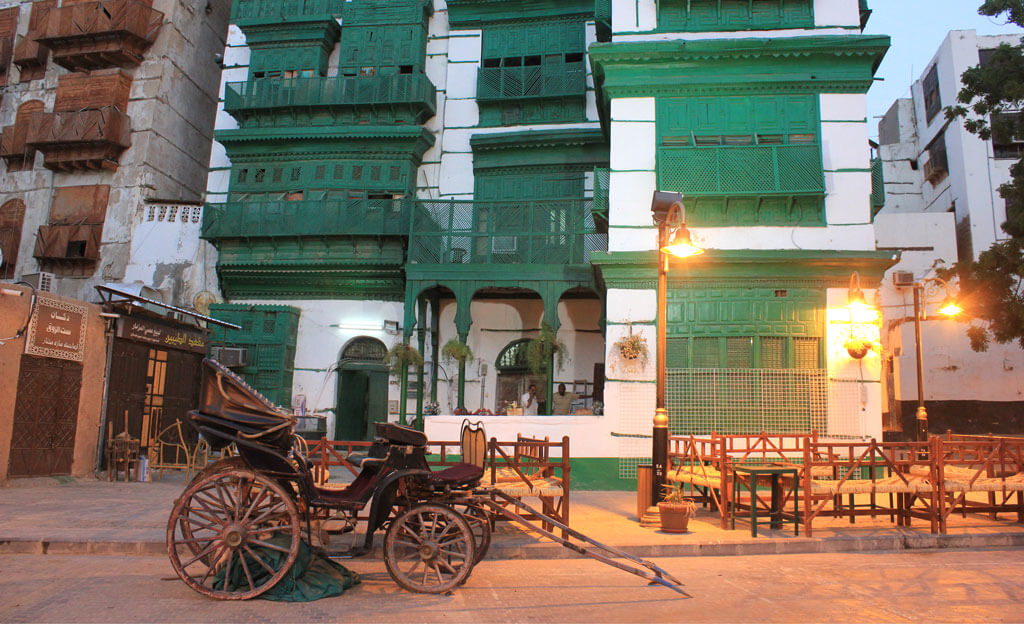 Where? Saudi Arabia
Located on the eastern shore of the Red Sea, historic Jeddah was established as a major port in the 7th century, not just channelling goods from the Indian Ocean to Mecca but also a gateway for Muslim pilgrims travelling there. As a result, the city boomed, becoming a thriving multi-cultural centre with distinct architecture (the Ottoman houses were built from coral and wood) including tower houses built by 19th-century wealthy merchants. A deserving inclusion as one of the best UNESCO World Heritage Sites.
How to get there? Saudia Arabia – The Forbidden Kingdom, 15 days
11. What? St George's Castle, Elmina
Where? Ghana
The remains of fortified castles and trading posts built between 1482 and 1786 can still be seen along the coast of Ghana, in the Volta, Greater Accra, Central and Western regions. One of the most important is St George's Castle, the oldest European building in Africa, in the fishing town of Elmina. Built by the Portuguese and captured by the Dutch in 1637, it was expanded when slaves replaced gold as the major object of commerce. Today, you can still visit the grim dungeons, cells, and turret room where the British imprisoned the Ashanti King, Prempeh 1st. A best World Heritage Site but also a sobering and dark reminder of the country's colonial past.
How to get there? Ghana Explorer, 13 days
12. What? Rila Monastery
Where? Bulgaria
The largest religious building in Bulgaria, Rila Monastery was founded in the 10th century by St John of Rila, a hermit canonized by the Orthodox Church. Once he died, his tomb became a holy site which has over the centuries been transformed into a beautiful monastic complex. Destroyed by fire at the beginning of the 19th century, the complex was completely rebuilt between 1834 and 1862 and is, as a symbol of Slavic cultural identity, an absolutely fascinating place to visit still today.
How to get there? Monasteries and Mountains, 10 days
13. What? Borobudur Temple Complex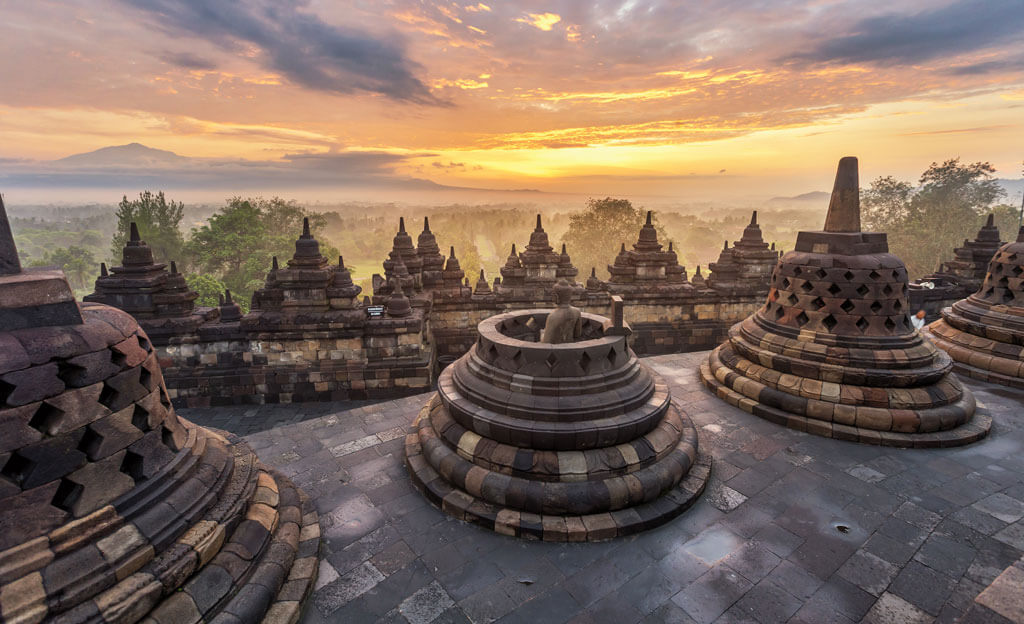 Where? Indonesia
Dating back to the 8th century and located in central Java, Borobudur is the world's largest Buddhist monument. The architecture and stonework, let alone its vast size (it covers 2,500 sq. metres) is phenomenal, built entirely without any cement and or mortar and is wholly deserving of its best UNESCO World Heritage site status. Built in three tiers, the complex has a pyramidal base, five concentric square terraces, and the trunk of a cone with three circular platforms surrounded by 72 bell-shaped stupas, each containing a statue of Buddha. A huge stupa tops the monument which you can respectfully climb. Visiting today, you can hardly believe that it was neglected for 10 centuries before, in 1970, UNESCO and the Indonesian government worked together to restore it to its former glory.
How to visit? Temples, Dragons and Volcanoes, 22 days
14. What? Gjirokastra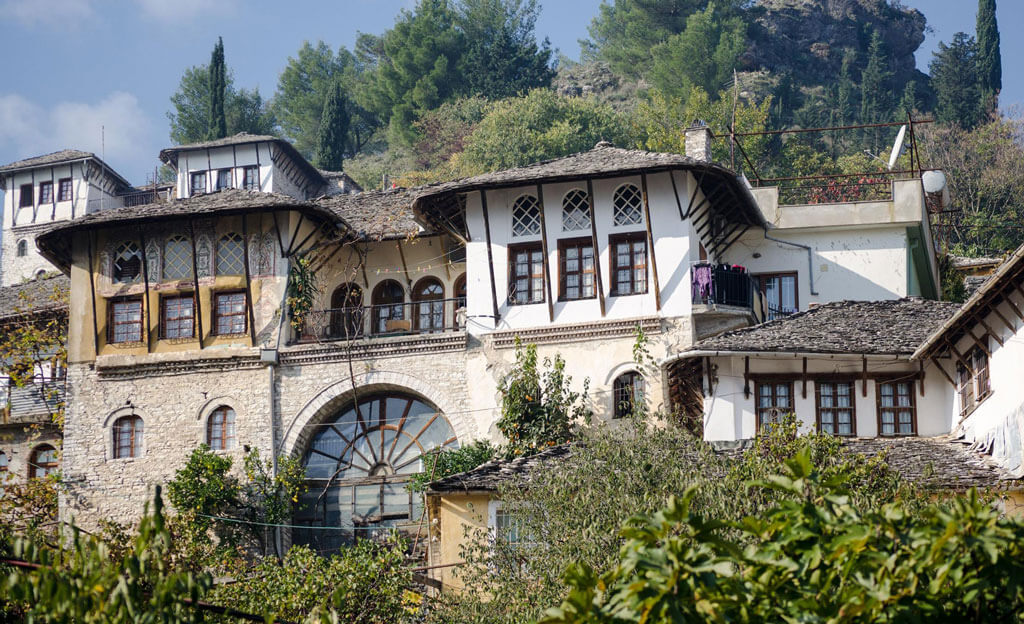 Along with Berat, Gjirokastra has been on the UNESCO world heritage listing since 2005 and is a shining example of architectural character typical of the Ottoman period. Perched on the eastern side of 'Wide Mountain,' Mali i Gjerë, it's a hugely impressive site with a castle whose origins date back to the 4th century. Over the years, the site has grown, mosques and churches built, whilst the stone-built houses and cobbled streets have given it the moniker, 'City of Stone.'
How to get there? Albania, Kosovo and Macedonia, 17 days
15. What? Jesuit Missions
Where? Paraguay
Becoming UNESCO world heritage sites in 1993, the Jesuit Missions of La Santísima Trinidad de Paraná and Jesús de Tavarangue are not just visited for their archaeological merit, but also a reminder of the Jesuits' 'success' in the Christianisation and acculturation of the area in the 17th and 18th centuries. The Jesuits were expelled from all Spanish colonies in 1768 and whilst the buildings are now ruins, they give an interesting insight into a unique cultural fusion.
How to visit? Paraguay – The Lost Heart of Latin America, 12 days
16. What? Gobustan Rock Art
Where? Azerbaijan
When Norwegian anthropologist and adventurer, Thor Heyerdahl documented over 6,000 cave paintings in Gobustan, he established the possibility that Azerbaijan was one of the cradles of civilisation. "The Azerbaijani should be proud of their ancestral culture, one as rich and ancient as those in China or Mesopotamia." Today, the protected 537 hectares of Gobustan National Park features the remains of inhabited caves, settlements, and burials and over 40,000 years of rock art, from the Upper Palaeolithic to the Middle Ages, effectively the longest continuing tradition of cave art in the world. No wonder we've included it as one of our best world heritage sites.
How to get there? Azerbaijan – Between East and West, 8 days.
17. What? Ichon Kala, the walled city of Khiva
Where? Uzbekistan
Located in the Silk Road city of Khiva, Ichon Kala is the walled, inner fortress part of this ancient city which was the last resting place of caravans before they crossed the desert to Iran. With numerous old mosques, minarets and madrassahs, Ichon Kala is a well-preserved example of Muslim architecture in the region.
How to get there? Jewels of Uzbekistan, 9 days or Silk Road Explorer, 16 days
18. What? El Jem (El Djem)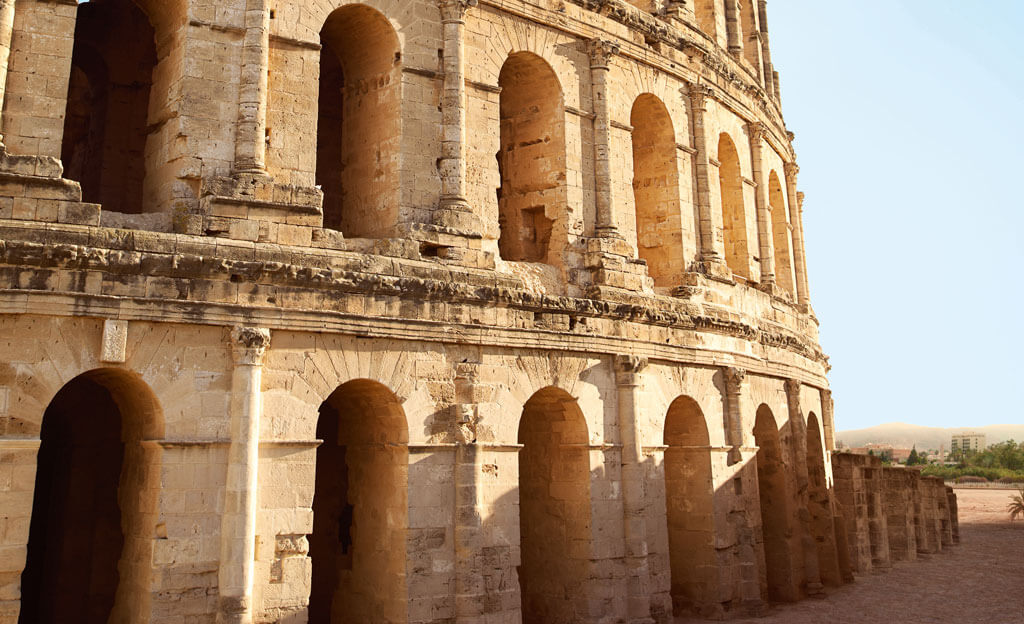 Where? Tunisia
With no pun intended, the ruins of the largest colosseum in North Africa, a huge amphitheatre which could hold up to 35,000 spectators are an architectural gem. One of the best-preserved ruins in the world, and unique in Africa, this 3rd-century monument is a reminder of the power, ambition, and grandeur of the Roman Empire.
How to get there? Tunisia Explorer, 14 days
Best UNESCO World Heritage Sites: Mixed
19. What? Tassili n'Ajjer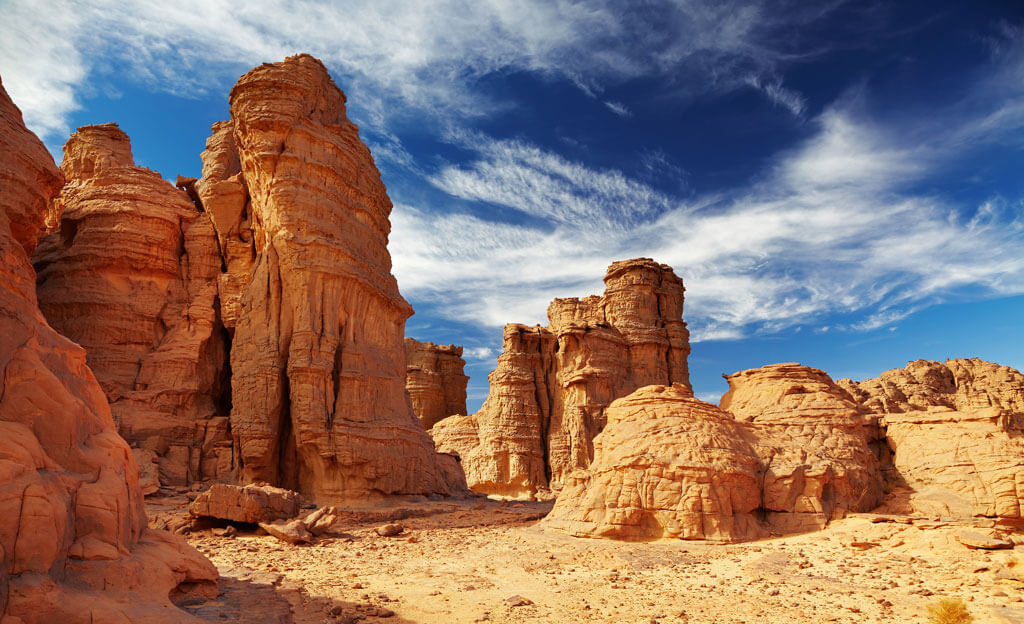 Where? Algeria
Whilst the strange, almost lunar landscape of Tassil n'Ajjer, famed for its eroded sandstone towers forming forests of rock, is a photographer's dream, the area is also of great cultural importance too. More than 15,000 drawings and engravings have been found here making it one of the most important groupings of prehistoric cave art in the world. Now a UNESCO 'mixed site,' the cave art represents a fascinating visual record of life on the edge of the Sahara from 6000 BC to the first centuries.
How to get there? Algeria – Jewel of the Sahara, 13 days
20. What? Ennedi Mountains
Where? Chad
In an area as large as Switzerland and colloquially known as the 'Eden of the Sahara,' the Ennedi massif is located in the northeast of the country. Sculpted over time by water and wind to form a plateau, you'll find spectacular natural arches and canyons, the largest of which have a permanent water presence to sustain flora, fauna and well as the tiny semi-nomadic communities who live here. Again, the UNESCO status given in 2016 is 'mixed' due to the rock and cave art found here.
How to get there? Expedition to the Ennedi, 15 days
Exploring the lesser-known sites
If you'd like to visit any of Native Eye's best UNESCO World Heritage Sites, do get in touch. We'd love to hear from you. Call us on 01473 328 546 or e-mail us via our contact page.
You may also enjoy some of our other recent blogs:
Best Festivals in Africa
Best small group tours
New tours for 2022
Five of the best epic journeys
Remote travel destinations – top trips
Best things to see in Central Asia
Best places to visit in Saudi Arabia
Alternative Europe holidays
West Africa holidays for first-timers