Straddling the boundaries between the Sahel and the tropics, the colourful, vibrant country of Senegal is a microcosm of West Africa as a whole, making it a fantastic introduction to the area or as part of a longer, more immersive West Africa trip.
From one of Africa's largest gatherings of birdlife (particularly pelican and African spoonbill) in Djoudj National Park or charming colonial towns, to meeting the semi-nomadic Fulani people and visiting the holy city of Touba, read our sales consultant Chelsea's review, below. Find out more about this diverse country in our Senegal travel guide – a pictorial journey.
Here, she doesn't just visit key places but also talks to local people – including royalty – to gain an insight into their fascinating lives.
Dioula King, Essaud, Casamance region, Senegal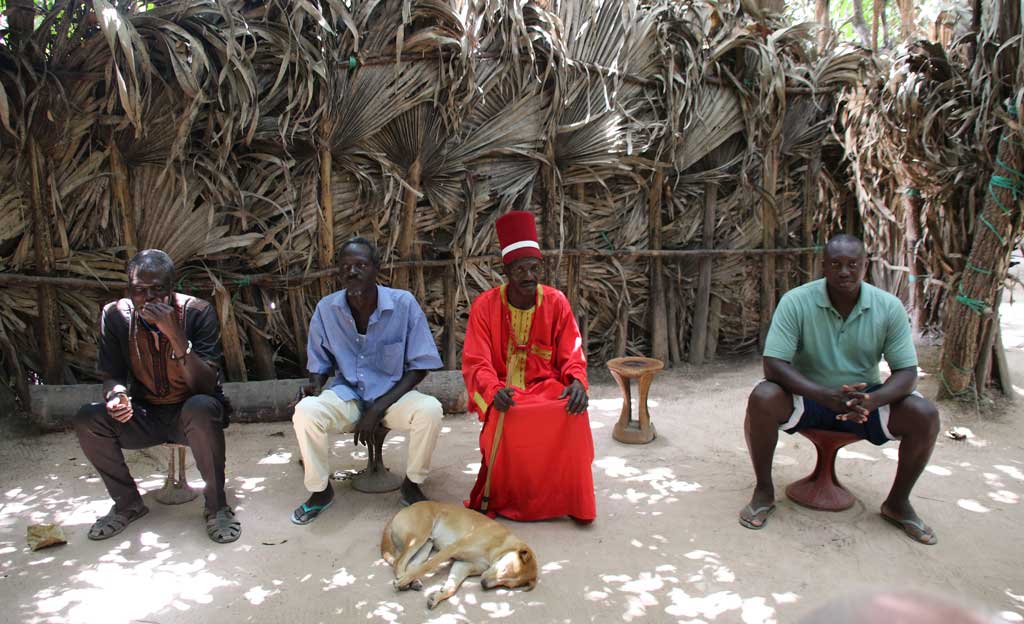 The Dioula are an animist tribe living in the Casamance region of Senegal and across the border in Guinea Bissau. In our Senegal travel guide, the man you see above in red robes was selected by 'the spirits' to rule the kingdom, becoming king of all surrounding villages in the region. Once a talented mechanic, he was offered a scholarship and was due to move to Belgium to develop his skills and career, but according to local beliefs the spirits chose him to be king and so he stayed in Senegal.
The king makes major decisions for his village and surrounding villages and is in charge of settling local disputes. He has multiple wives, some of which have been gifted to him. The life he is living now is far removed from the one he could have had in Belgium. With his position comes great responsibility and in some instances, removal from the modern world – for example the king isn't allowed to eat in restaurants and cannot wear shoes. When asked how he knew he was to become king and what signs the spirits gave, the answer from his court was non-specific and shrouded in mystery.
Mankanya King, Guinea Bissau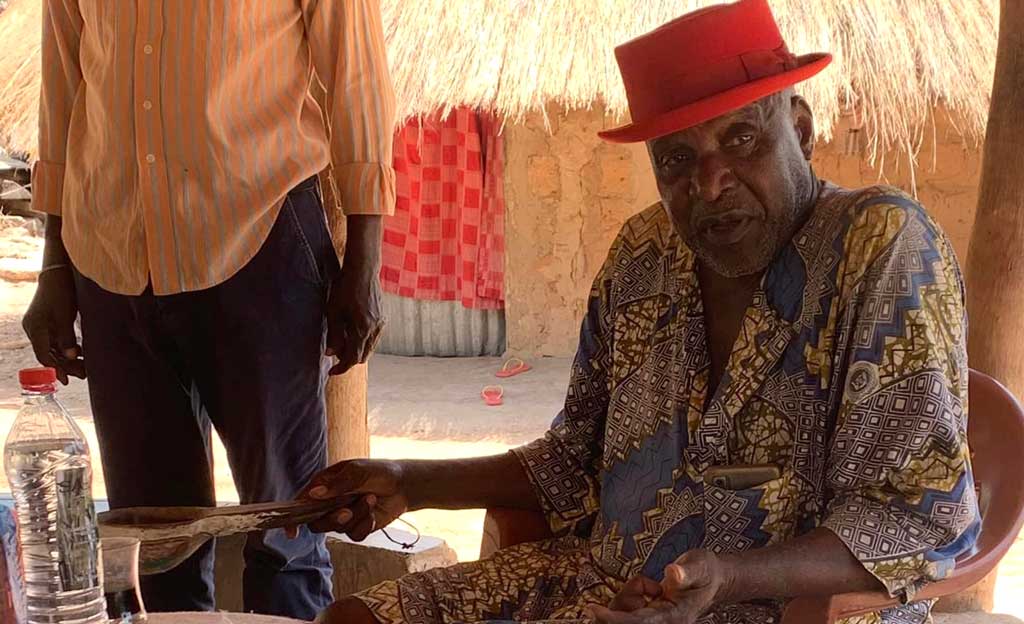 Just across the border in Guinea Bissau is the king of the Mankanya tribe. His role is similar to the king of Essaud although a little less formal, and he has no court to answer his questions for him. He has five wives who all live in the compound with him and is seventy-eight years old. We gifted him a bottle of strong alcohol which was then, apparently, offered to the spirits – although who knows where it ended up…..! Take a look at our Senegal picture gallery here.
Fulani tribe, outskirts of Touba, Senegal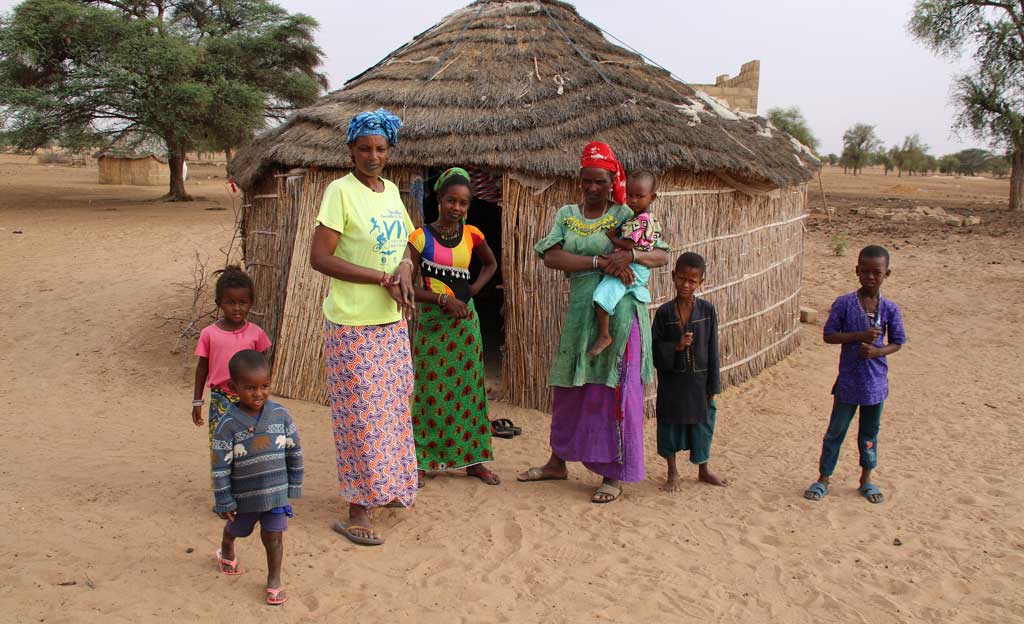 The Fulani are primarily a cattle-herding tribe, moving their herds to greener pastures when much of the land in Senegal becomes very arid during the dry season. When the men move from the camp with the cattle, the women and children remain to take care of the camp and so the children can attend school. The Fulani women have facial tattoos on their bottom lip and chin, which are performed within the tribe. When having the tattoos done, the women are not allowed to flinch or express any feelings of pain, to show that they are strong, resilient women. As our Senegal travel guide shows, the tribe remains largely traditional but as you can see from their attire, the modern world is slowly encroaching.
Rubane, Bijagos Islands, Guinea Bissau
A three-hour boat ride from the capital, Bissau, is the tropical island of Rubane, belonging to the Bijagos Archipelago. Most of the Bijagos Islands, of which there are over forty, are uninhabited and only used for growing crops and for spiritual ceremonies. Others are peppered with crumbling Portuguese buildings, remnants of colonial power in the region. Rubane boasts a small and traditional resort called Ponta Anchaca, a pristine and paradisiacal place to while away a few days, away from the chaos of West Africa's cities and towns.
Touba Mosque, Senegal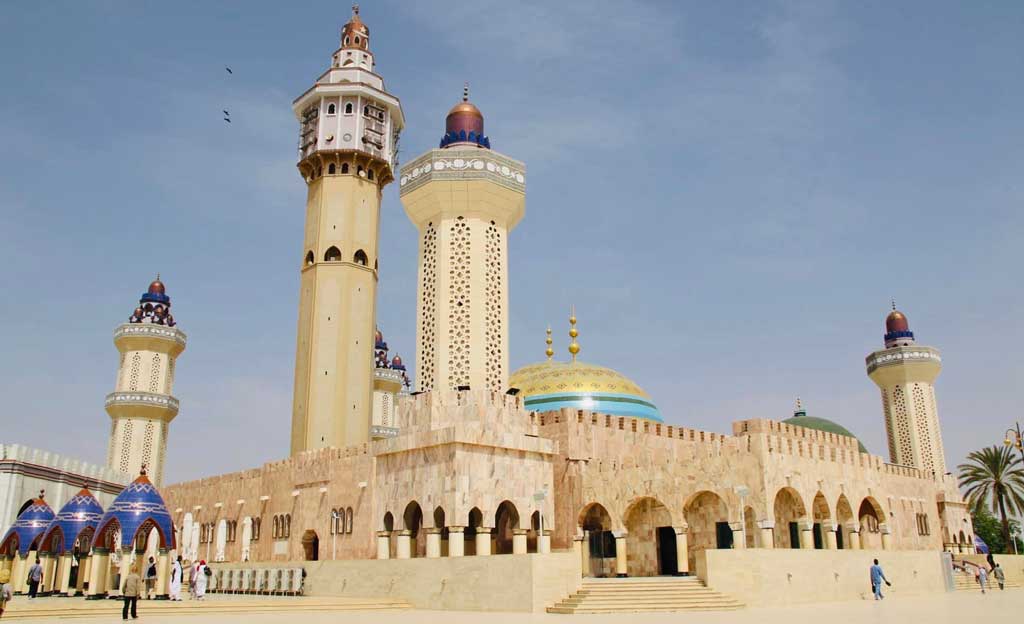 Touba is a holy city, sacred to the Mourid sect of Islam; hotels, cigarettes and music are all banned in the city and the locals here do not pay taxes. The mosque is very opulent with each new Caliph adding something new to its interior or exterior, and sports marble from Portugal, mosaics from Morocco and carpets from Turkey. It has seven minarets which have all been added by past caliphs.
No further minarets are allowed to be added as the mosque now has the same amount as Mecca and to add more would be considered a sign of disrespect. The latest caliph has put money into local education and healthcare instead. Throughout Ramadan, the mosque has an open kitchen and anyone in the city can attend for a free evening meal. For more information, take a look at our 10-day Senegal Uncovered itinerary.
Vaca Bruto, Rubane, Bijagos Islands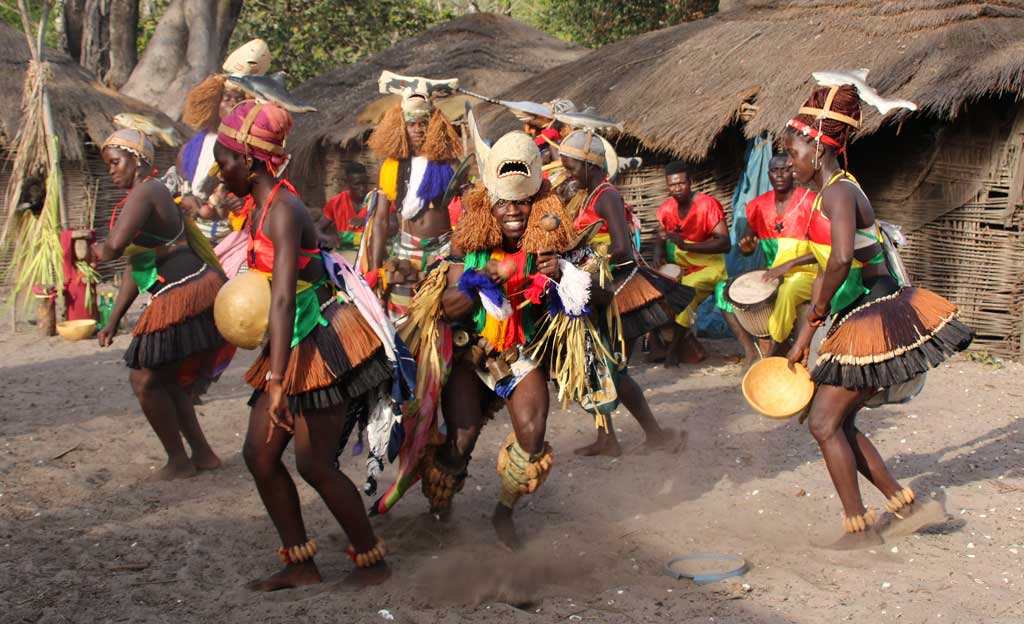 The men participating in this ceremony are ready for circumcision. This is performed in the forest where the men will live for seven months to learn more about their culture from their village elders. The ceremony is part of a longer seven-year initiation process and circumcision is the last stage of the process.
Goree Island, Senegal
Goree Island sits off the coast of Dakar, the capital of Senegal, and can be reached by ferry. Brightly painted colonial architecture draped in bougainvillea, plus the non-existence of cars on the island brings a sense of warmth and peace which contrasts the feelings evoked when learning about how the island was once a centre of the slave trade in West Africa. From the 15th-19th century, it was used for this purpose, ruled in succession by the Portuguese, Dutch, English and French. Men, women and children were kept in large numbers, in tiny cells, many of which had very little light or ventilation. A 5kg metal ball was chained to their feet, meaning if they tried to escape the island, their fate would be to drown.
The physically strongest prisoners held here were shipped off to the Americas via what we now call 'the door of no return' and were enslaved on plantations. The island was declared a UNESCO World Heritage Site in 1978 and one of its key points of interest, although harrowing, is a visit to the 'Maison des Esclaves' where the brutal realities of the slave trade are brought to life.
Djoudj National Park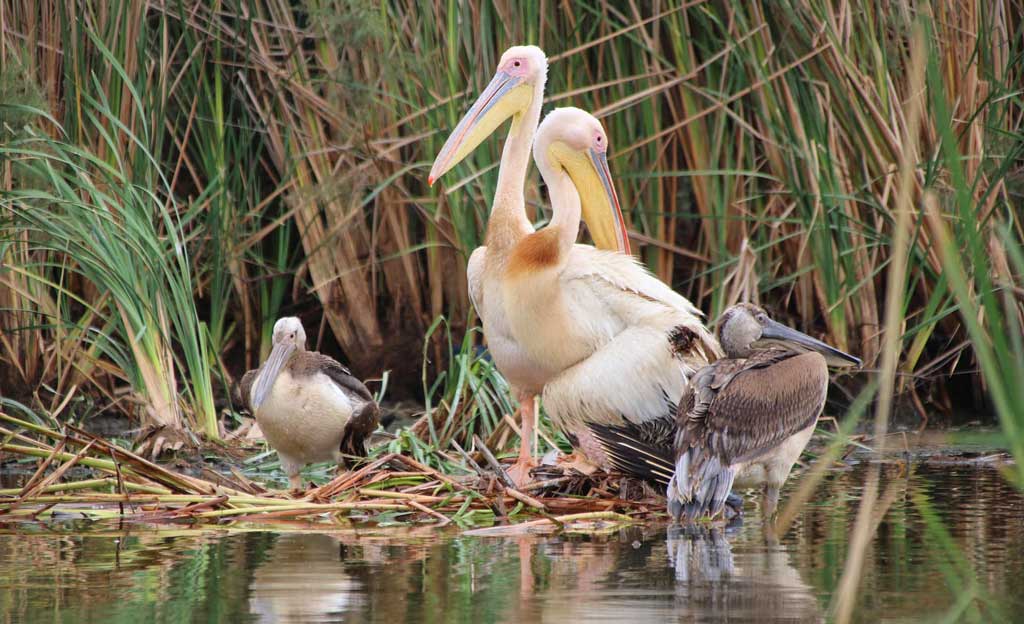 A magnet for wildlife lovers, Djoudj is situated in the Senegal River Delta and is comprised of a lake surrounded by streams, ponds and backwaters. The park provides sanctuary for around 1.5 million birds, including the African fish eagle, Pied kingfisher and Great white pelican, which migrate from Mauritania to the same island in Djoudj National Park, every year, to produce offspring.
Bubaque, Bijagos Islands
Guinea Bissau is also rich in birdlife. Village weaver birds, perfect their nests, in a tree teeming with other Village weavers, all doing the same. You can find out more about the Bijagos Islands by visiting our 14-day West Africa Explorer trip.
Beyond our Senegal travel guide
We hope you've enjoyed gaining further insight into this West African jewel. But if you'd like to experience a longer adventure than covered in our Senegal travel guide, take a look at our 31-day Marrakech to Bissau or our ultimate 58-day Marrakech to Cotonou – West Africa Odyssey.
Alternatively, get in touch to discuss any aspect of travel in Senegal and West Africa using our Contact Us page. We'd love to hear from you.
Other blog posts you may enjoy
West Africa holidays for first timers
Central Africa tours and travel
Festivals in Africa for intrepid travellers
Best small group tours
The Gerewol Festival in photos
Best epic journeys
A pictorial journey around Sudan