Whilst Native Eye trips will never be mainstream travel destinations, even at the cutting edge of adventure travel there are travel trends; cities, countries and regions which for a variety of reasons increase in (albeit measured) popularity. Here's where we think more of our customers will be journeying to in 2020 and beyond and the reasons why.
Hot travel trends 2020

Pakistan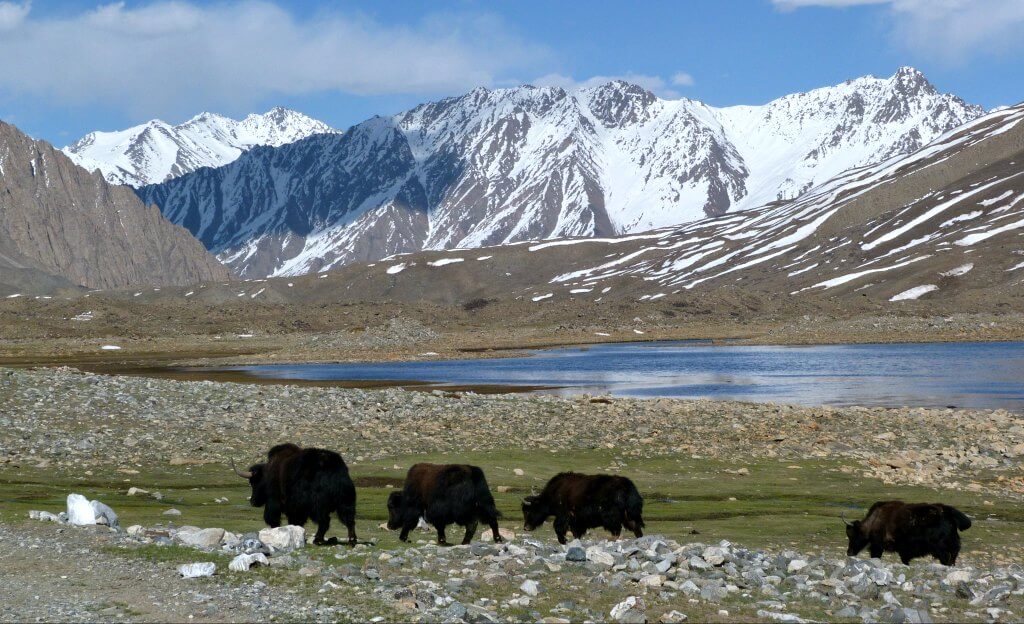 There's nothing like a royal visit that says, 'open for tourists' to the rest of the world. From the visit to Lahore, Chitral, Islamabad, the Chiatibo Glacier in Broghil Valley National Park and a trip to the Kalash Valleys, whose fascinating, cowrie-shelled, colourfully dressed tribal inhabitants are every bit as fascinating as the landscape which surrounds them is stunning. We hope that Pakistan's raised profile will boost visitor numbers (but not too much!) to a country that is so deserving of them.
Of course, there are other factors which even before the royals touched down are paving the way for travellers' return. Imran Khan has vowed to increase tourist numbers, so restrictions have been relaxed whilst enhanced security measures implemented saw the British FCO lift travel advice to large parts of the north.
If you'd like to explore a country where there are more peaks over 8,000 metres than China and Nepal put together or visit the Kalash Valleys for yourself, we have two Pakistan itineraries. Do take a look!
The Caucasus
In recent years, the profile of the Caucasus region has soared. No royal visits here, but Joanna Lumley's, 'Silk Road Adventure' and Levison Wood's 'Walking the Caucasus' both showcased just how stunning this area is and, whilst they can't be solely responsible for booming tourist numbers, they've certainly given the regions a welcome push.
As for which 'Caucasus' adventure is right for you, allow us to oversimplify. If you're wanting the 'quintessential' Georgia, Azerbaijan and Armenia experience, think Tbilisi, Svaneti, fantastic food and drink (wine in particular), Armenian monasteries, the mud volcanoes of Gobustan and the futuristic capital, Baku, our Edge of Europe itinerary is the perfect introduction.
If, however, you prefer a more pioneering, pushing-the-boundaries type trip in an area which receives far, far fewer visitors, then 'From the Black Sea to the Caspian' is for you, including, as it does, the breakaway state of Abkhazia, the traditional stone villages of North Ossetia, the 'city of the dead', the 'Lord of the Rings-esque' watchtowers of Vovnushki, Chechnya and Grosny, and Dagestan.
Central Asia

A bucket list destination for many, travel here has got even easier (and consequentially, drawn more tourist numbers) as of late. The Silk Road countries of Uzbekistan, Kazakhstan, Kyrgyzstan and Tajikistan now offer visa-free access or e-visas for the majority of world countries and are working towards a unified e-visa. Meanwhile, infrastructure improvement due to vast Chinese investment (the China Belt and Road initiative, if you're interested), is making travel whilst there, the jewels of Bukhara, Samarkand, Khiva and more, quicker and easier. We offer 9 trips to Central Asia, from our comprehensive Central Asia Encompassed to each of the 5 'Stans individually or in combinations, depending on how long you have to travel.
Again, if you'd prefer a more 'off the beaten track' adventure, we can't recommend our Hidden Kazakhstan trip enough. Despite the country being the largest of all the 'Stans (and ninth largest in the world), Kazakhstan remains the least visited. Boasting a huge variety of landscapes, from the wide-open, horizon-hugging steppes to the soaring Tian Shan mountains, singing dunes and the Kazakh equivalent of Monument Valley, our favourite place is the deserts of Mangistau, a place that's only been open to western visitors for the past five years and we are, as far as we're aware, the only UK operator to offer it. Think: salt pans, underground mosques, multi-coloured mountains and the shores of the Caspian Sea. It's an arresting place to visit, utterly, utterly wild, a place you'll have completely to yourself. Check out our Central Asia tours blog.
Nicaragua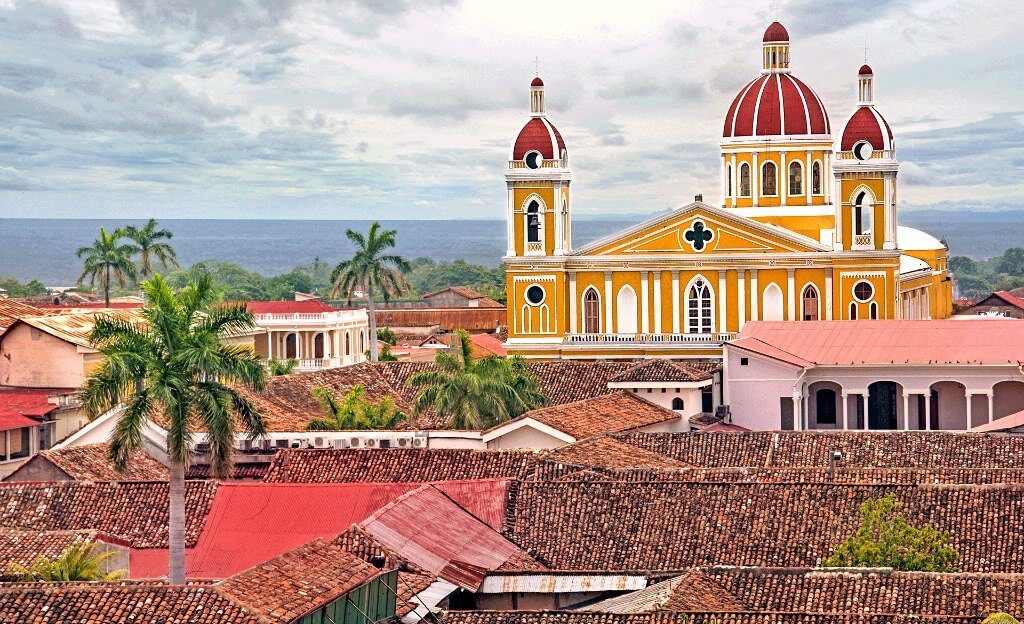 Earlier this year, the FCO dropped travel restrictions to Nicaragua for UK visitors (they had previously advised against all but essential travel). Boasting everything that draws incredible numbers to Costa Rica, but this time, without the crowds and in much more space, Nicaragua's appeal is on the rise. If you would like to visit this land of lakes and volcanoes (and its neighbour, El Salvador), take a hike through history with a guerrilla soldier, peer into the 'mouth of hell' in the country's most active volcano, witness turtles hatching and spot spectacular wildlife, take a look at our ground-breaking Colonial Cities and Lava Lakes tour.
Senegal

Senegal is one of West Africa's safest and politically stable regions, with its capital, Dakar, also one of the most accessible, thanks to regular and affordable flights from TAP Air and Iberia. 2020 also sees the 30th anniversary of the Biennale, an annual festival which celebrates local and contemporary art.
If you'd like to discover what makes Dakar one of, if not the definitive, liveliest cities in the region before exploring what the rest of the country has to offer, take a look at our Senegal Uncovered trip.
Angola
We tipped this as a 'one to watch' earlier this year, but even we have been surprised by how much interest this emerging tourist destination has become. Why? Well, because Angola has been off limits for so long, its isolationism has meant its culture has been truly untouched, that and the fact that tourist visas have gone from being impossible to arrange to rather less impossible.
If you would like to visit the most interesting groups in Southern Africa, including the hunter-gatherer Mutua, the fascinating Mucubal people (teeth sharpening practices, elaborate head-dresses); the semi-nomadic Muila tribe; the colourful Mucuwana and the iconic Himba tribes, you'll be fascinated – and welcomed. Awe inspiring landscapes are on offer, too, from the views afforded from the Tunda Vala escarpment, or the wild, windswept vista and shipwrecks which typify the Skeleton Coast (Namibia is on the Southern border). Check out a firsthand account of a group trip with us to Angola.
Hotting up 
North Argentina
First, if we may, a qualifier. Northern Argentina is absolutely NOT an emerging destination on the mainstream travel circuit. It isn't even an emerging destination on the non-mainstream travel circuit. But as a Native Eye destination, we can confidently say that because of its credentials as a photographer's dream, amongst our travellers, it seems to be hitting that sweet spot of being somewhere expeditionary and undiscovered.
Just take a look at the salt flat and pinnacle image on our Argentina destination page. If you'd like to explore an Argentina far removed from the well-trodden Patagonia or Iguazu trail, you'll be inspired.
Romania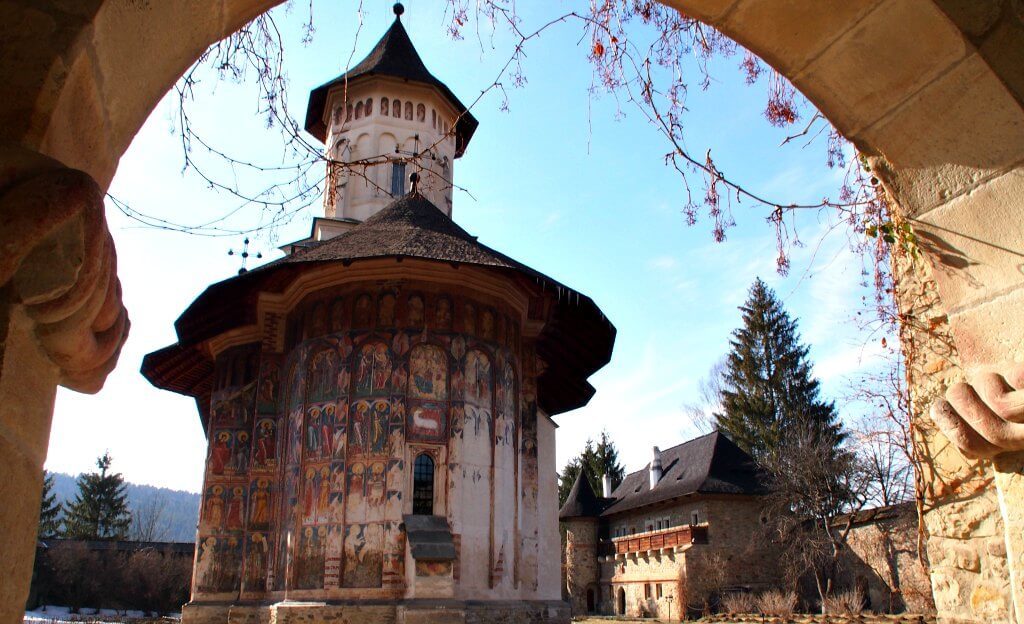 Just three hours separate UK visitors from a European destination that feels centuries away. Easy to access, with an eco-system that's positioned 15th in the world for biodiversity, it's relatively inexpensive to travel through and yet has seen a 300% increase in visitor numbers from AirBnB (although we do question their original starting figure!). Could Romania be the new Georgia?
Given that a fortnight's holiday there is under £2K, we think it could be a contender.
If the idea of staying with a local Transylvanian family, visiting 'Dracula's Castle', crossing the Carpathian mountains or floating along the Danube Delta in one of Europe's most important wetlands, a haven for wild and birdlife appeal, check out our two week tour there.
Bulgaria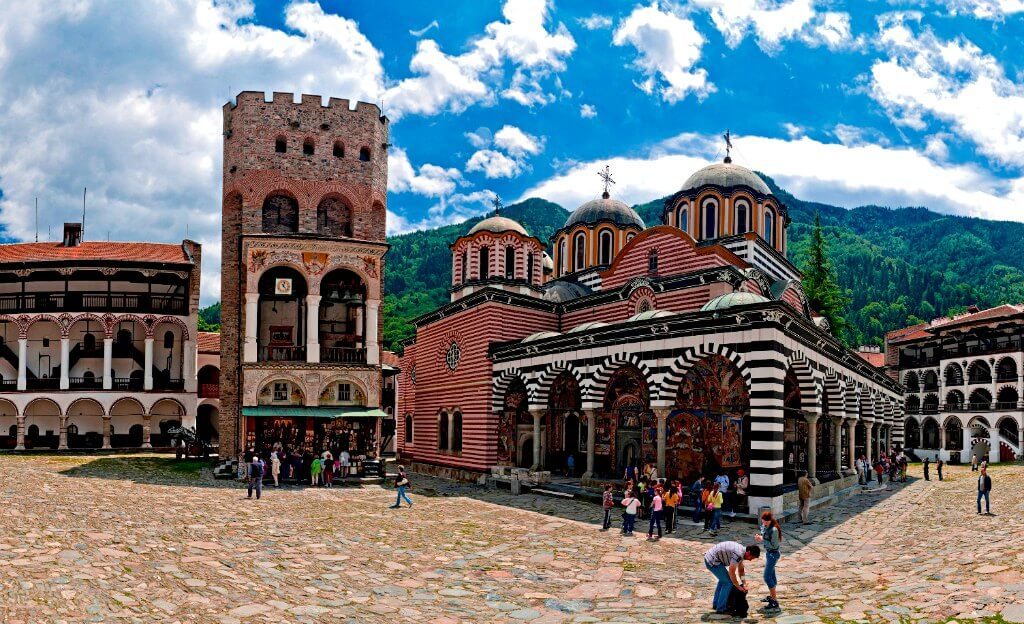 And if Romania doesn't appeal, then maybe you're one of those who has helped our Bulgaria bookings increase by 100% year on year.
Again, inexpensive with short flight times of just over three hours to the capital, Sofia, this massively underrated destination is (albeit slowly) making the transition from a cheap winter ski alternative or beach resort to an adventure travel contender.
The perfect mix of ancient traditions with good infrastructure, great food, superb hiking in the Balkan mountains, only Italy and Greece boast more classical archaeological sites than here. See what else you could be discovering in ten days for just over £1,000 on our Monasteries and Mountains trip.
Liberia

Sandwiched between Sierra Leone to the north, Ivory Coast to the South and bordering Guinea, Liberia doesn't just attract surfers to some of the best breaks and idyllic beaches in West Africa but those interested in wildlife, too. In Sapo National Park, which has the second largest area of primary rainforest in the region, you can spot pygmy hippos, with no prizes for guessing which creatures you can get up close and personal with on Chimpanzee island. Even better, thanks to a ground-breaking developmental deal with Norway, measures are being put in place to halt all deforestation by 2020 to ensure this area remains a wildlife haven for generations to come.
With more and more travellers wanting to support countries with environmentally conscious initiatives, we think Liberia will be a 'one to watch'. Check out our Liberia Revealed tour.
Not for now
Burkina Faso
Due to increased instability in this West African country, we've decided not to run our Burkina Faso trips until further notice.
We'll keep you updated as and when this situation changes.
More about travel trends 2020
If you'd like to know more about the above or any other Native Eye trip in Africa, Asia and The Middle East, Europe or Latin America, we'd love to hear from you.
Call us on 01473 328 546 or e-mail us via our website contact page.
You may also enjoy some of our other recent blogs:
Best Small Group Tours – Top 10
Top 20 UNESCO World Heritage Sites
The World's Most Unusual Travel Experiences
Top Tips for Tough Trips
Countries that don't exist.