Whilst lockdown has made armchair travellers of us all, we thought that we'd share some of the great modern explorers who have inspired us, navigating places that we travel to and beyond. We can't wait to be back. Until then, enjoy these journeys and accomplishments vicariously.
1. Michael Asher (1953 – )
Most famous for:
Desert exploration, covering more than 30,000 miles on foot and camel
Countries explored:
Sudan, Egypt, Mali, Niger, Chad, Pakistan, Jordan, Algeria, Mauritania, Papua New Guinea, Tibet
Arguably the greatest living British explorer, Michael Asher's life has been an extraordinary one. Although born and educated in the UK, it was after volunteering as an English teacher in a remote area of Sudan in 1979 that his love affair for Africa – and adventure – began.
If exploring deserts for months at a time, perhaps not seeing another living person for up to a month on end sounds inspirational, here are just a few of Michael's other achievements.
Being the first British explorer to successfully cross the Sahara, breadth wise, by camel and foot, taking 271 days to travel 4,500 miles by camel from Atlantic Mauritania to Abu Simbel, Egypt.
Taking an ancient caravan route known as the Darb al Arba'in, 1,500 miles across Kordofan and Darfur to North Egypt which became the subject of his first book: In Search of the Forty Days Road.
Crossing the Thar desert in India by camel, travelling with nomads in Cholistan, Pakistan. Crossing the highest dunes in the Empty Quarter of Arabia, reconstructing T.E. Lawrence's camel journeys in Jordan and Sinai, trekking on foot through the rainforest of northern Papua New Guinea and canoeing by dugout down the Sepik River.
Since then, Asher has worked for the UN in helping train police and peace-keeping forces in human rights, written several acclaimed books and has been given numerous awards for exploration.
Recommended reading:
Impossible Journey: Two against the Sahara, Michael Asher
Last of the Bedu, Michael Asher
A Desert Dies, Michael Asher
Follow in his footsteps:
From the Atlantic to Chinguetti
Nile Valley and Western Desert
Expedition to the Ennedi
2. Alexander "Bokhara" Burnes (1805 – 1841)
Most famous for:
Dying at the hands of an Afghan mob, Master of 'The Great Game'
Countries explored:
Uzbekistan, Afghanistan, Pakistan, India
Dashing, intelligent and courageous, Alexander Burnes (a relative of poet Robbie Burns) was, to Victorian society, a 'James Bond' of the day, involved in double-crossing deals, secret mapping and espionage. Aged 26, Burnes was one of the first agents to be sent to Afghanistan by British intelligence in 1831 as tensions rose between Britain and Russia over the ownership of India.
Travelling in disguise whilst journeying 1,000 miles up the Indus river, it was Burnes' mission to secretly survey the route between Kabul to Bukhara, unchartered since the times of Alexander the Great. A natural linguist, he charmed the usually antagonistic tribal leaders he came upon en route. Unbeknownst to them, he was secretly counting his paces, drawing maps whilst in his tent at night before crushing them down as amulets to be smuggled out by messengers, themselves travelling in disguise.
With his first mission heralded a great success (as was his account of his adventures, Travels into Bokhara), Burnes returned to Kabul. Despite advising the British government that replacing Dost Mohammed, the Afghan ruler with Shah Shuja, former Amir but pro-British, would be unpopular amongst the locals, Palmerstone, the then Prime Minister, dismissed his concerns and, along with 16,000 soldiers, 28,000 camp followers and 30,000 camels, displaced Dost Mohammed who fled.
Despite his reservations, Alexander Burnes, now Sir Alexander Burnes, took up residence in Kabul. Three years later, with the locals growing resentment not just of Shah Shuja and British occupation, but of Burnes' reputed womanising, a mob descended, setting fire to Burnes' house. When he tried to exit, Burnes was hacked to death along with his brother, in a frenzied attack. Two months later, only a handful of the 16,000 troops evacuating Kabul to Jalalabad survived.
Recommended reading:
Travels into Bukhara, Alexander Burnes, Kathleen Hopkirk
Master of the Great Game, Craig Murray
The Great Game, Peter Hopkirk
Follow in his footsteps:
Jewels of Uzbekistan
Silk Road Explorer
Central Asia Encompassed
3. Henry Morton Stanley (1841-1904)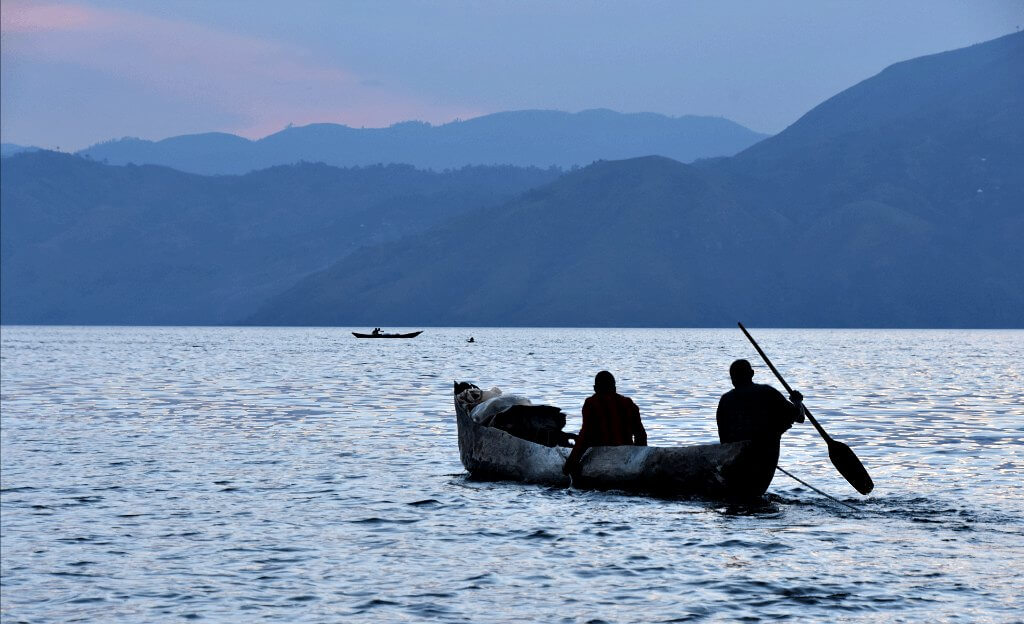 Most famous for:
Searching for David Livingstone
Countries explored:
Tanzania, Congo DRC
A Welsh-born American journalist, Stanley (born John Rowlands) was born to poor, unmarried parents and spent his early years in the workhouse. In 1859, he left for New Orleans, where he was befriended by a merchant, Henry Stanley, from whom he took his name. He went on to serve on both sides of the American Civil war before working as a sailor and journalist.
In 1867, he became a special correspondent for the New York Herald, commissioned by the paper to go to Africa and search for the Scottish missionary and explorer, David Livingstone, two years later. Little had been heard of Livingstone since 1866 when he'd gone off to search for the source of the Nile, but it was at Lake Tanganyika, Livingstone's last known location, that Stanley found the sick explorer, greeting him with the now famed, "Dr Livingstone, I presume".
Whilst it was Stanley's reports on Livingstone's expedition that made his name, Stanley continued to explore the region after Livingstone's death in 1873, funded by the Herald and a British newspaper. Travelling through vast areas of Central Africa, down the length of the Lualaba and Congo Rivers before reaching the Atlantic in August 1877, his epic trip was reported in his book Through the Dark Continent.
Failing to gain British support for his plans to develop the Congo region, Stanley's next expedition, to open the lower Congo to commerce with road construction, was supported by King Leopold II of Belgium. Stanley's efforts paved the way for the creation of the Congo Free State, privately owned by Leopold.
Stanley died in London on 10 May, 1904, having conducted a worldwide lecture tour and became an MP for Lambeth, serving from 1895 – 1900.
Recommended reading:
Through the Dark Continent, HM Stanley
Into Africa – The Epic Adventures of Stanley and Livingstone, Martin Dugard
Follow in his footsteps:
Gorillas, Chimps and Volcanoes
4. Wilfred Thesiger (1910 – 2003)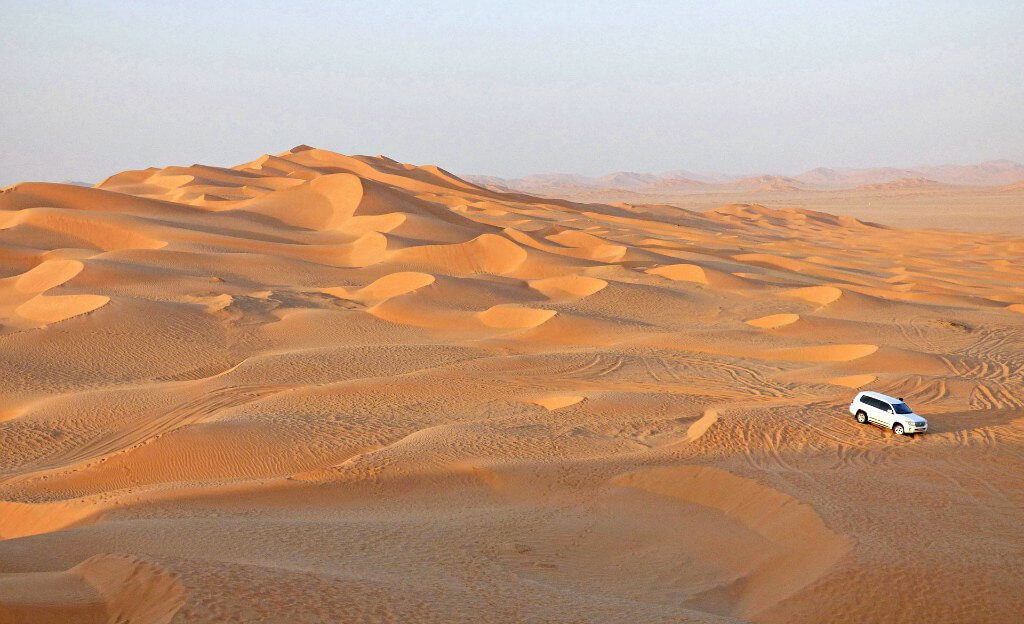 Most famous for:
Traversing the 'Empty Quarter,' Arabia
Countries explored:
Saudi Arabia, Ethiopia, Iraq, Chad, Sudan, Kenya, Kurdistan, Pakistan, Afghanistan, Iran, Morocco, Palestine, Tunisia and others
The quintessential English explorer, Sir Wilfred Thesiger was the last and greatest of the small band of travellers who sought out the secrets of the desert in the years before Arabia was transformed by oil exploration.
His reputation was established during two epic journeys in the 1940s across the Rub 'al Khali, or the Empty Quarter, the most forbidding, least known and least penetrated region of Arabia and, at 250,000 square miles, with dunes 1,000 ft high, the largest sand desert in the world. Like T.E. Lawrence, it wasn't just the desert that thrilled him, rather an admiration for and wanting to achieve a greater understanding of the Bedu who lived there.
Whilst not the first European explorer to traverse this sea of sand (that accolade going to Bertram Thomas and later, St John Philby), his achievement was to make longer journeys as the Bedu would, dressed in robes and rationed to their daily pint of water and handful of dates. It was this monastic way of travelling of which he wrote, "In the desert, I found a freedom unattainable in civilisation; a life unhampered by possessions." In the 1950s, as Arabia began to change, he took to the mountains, travelling through Kurdistan, the Karakorum and Afghanistan, where he met the travel author Eric Newby, scoffing as the latter and his companion tried to inflate their rubber mattresses, declaring them 'a couple of pansies'.
In later years, Thesiger lived for eight years in the marshes of Iraq and in northern Kenya with pastoral tribes but returned to England, despite it being an unfamiliar country to him, in the 1990s where he wrote several more books despite suffering from Parkinson's disease.
An accomplished photographer, his most enduring legacy was his vast collection, willed to the Pitt-Rivers Museum in Oxford, of ancient races and ways of life since extinguished within a generation.
Recommended reading:
My Kenya Days, Wilfred Thesiger
The Life of my Choice, Wilfred Thesiger
The Marsh Arabs, Wilfred Thesiger
Wilfred Thesiger: The Life of the Great Explorer, Alexander Maitland
Follow in his footsteps:
Saudi Arabia – the Forbidden Kingdom
Untamed Tibesti
Djibouti and the Danakil Depression
Kenya's Untamed North
North Arabian Desert Explorer
Exploring off the beaten track and away from the tourist trail
If you'd like to chat about any of our destinations or tours,  we'd love to hear from you.
Call us on 01473 328 546 or e-mail us via our contact page.
You may also enjoy some of our other recent blogs:
Favourite Desert Adventures 
Best Remote Island holidays
Remote Travel Destinations
Best Cultural Festivals in the World
Countries that don't exist
Best Small Group Tours
Top Tips for Tough Trips
The World's Most Unusual Travel Experiences