A land of natural wonders and home to some of the most stylish cities in the world, Argentina is wonderfully varied and incredibly vast. Its attributes stretch far beyond football, tango dancing and cattle ranching. This beautiful country encompasses a staggering diversity of landscapes from lush wetlands and verdant pampas, to the dry Andean plateaux and the dramatic Patagonian steppe.
From salt flats and high mountain passes, to mighty waterfalls, forests and a great variety of wildlife, Argentina has it all. As well as being home to Saharan-like dunes and impressive volcanic landscapes, its architecture is brimming with history.
The abundance of breath-taking landscapes and scenery is a testament to its vast geographical expanse, offering something for everyone. However our Argentina holidays and tours cover some of its more off-beat areas. Everyone knows of the wonders of Patagonia, its luxurious estancias and the thundering Iguazu Falls, but its northwest region is comparatively under-visited. Perhaps a little too 'rugged' for most, this is what makes it interesting to us.
Top Highlights on Argentina Holidays and Tours
Explore the high altitude deserts of the Puna
Visit isolated colonial era pueblos
The coloured mountains of Antofagasta
Salt lakes and volcanic scenery
Look for Andean wildlife
The Andes and Altiplano regions are a treasure trove of views to die for. It's a photographer's dream with shimmering white 'salars', punctuated with the cones of volcanoes and with a backdrop of snowcapped Andean peaks. This is a very different world from the well trodden 'gringo trails' of Latin America, and trips here are expeditionary in scale.
Culture
Many of the population in Argentina are descendants of Spanish or other European colonists, making Argentina the most European republic in South America. While Argentinian culture has been strongly influenced by its European immigrant population, it also oozes a strong South American flair. The country has German colonies in several states, a Welsh colony in Chubut and more than 300,000 Jews reside in Buenos Aires, the second largest Jewish population in the Americas.
The indigenous population of the country is estimated to be below 2%, with indigenous Andeans residing in the northwest and Guarani Indians living in the northeast. Argentinian culture has minimal indigenous influence, due to most of the population being wiped out by the Spanish. The drink 'yerba mate' which originally came from Guarani Indians, does however feature heavily in Argentinian culture.
A definitive part of Argentinian culture and a national symbol are of course the gauchos. These Argentinian cowboys were a mix of European and indigenous descent. Known as 'mestizos', they tended cattle in the grasslands of the central pampas in the 18th and 19th centuries. Living a nomadic life with their horses, they wore traditional clothing, consisting of loose trousers, a poncho and a wide-brimmed hat.
When to go on holiday to Argentina
Argentina is vast and it is unlikely you'll cover each region in one trip. But you should try to visit each area at the optimal time of year. September to November is the Argentine spring and is perfect for almost everywhere. The best time to visit Salta and the Atacama in the north is from November to April, when daytime temperatures are more pleasant and average at 30 degrees. It is worth noting that evenings in the desert can be chilly, and the nights cold.
Start planning an Argentina holiday
Check out our small group tour to Argentina: Argentina's Extreme North. While many of our trips are small group adventures with set departures, as a bespoke operator, we can design and create trips to suit any traveller, from solos to larger group. If you would like to find out more about tailor-made Argentina holidays or our group tours, call us on 01473 328546 or email us via our contact page. We'd love to hear from you.
Show more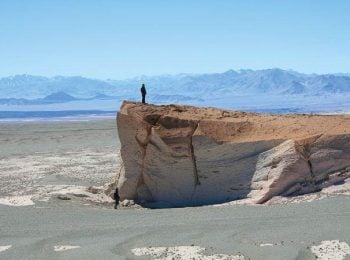 Argentina
Good for:
Stunning Landscapes