For travellers wanting to explore the furthest yet least travelled regions of the world, Native Eye has it covered. From Albania to Uzbekistan, our small group tours take you on an adventure to discover of some of the planet's most remote, most breath-taking landscapes, visiting untouched tribal peoples to learn about their customs and culture, taking in historical and architectural wonders en route.
Of the 62 countries in our portfolio, we've cherry picked which small group tours are our most 'popular' adventures and why; trips which showcase what makes a trip truly 'Native Eye'.
If you're looking for something unique and unusual for your next adventure, look no further. Here's our definitive Top Ten.
1. Gerewol Festival
Is this the most colourful festival on the planet? According to the travellers, award-winning travel writers and photographers who have had the opportunity to travel with us on a small group tour to Chad to experience it, the answer is a resounding, 'yes'.
One of our most pioneering trips, every year, the semi-nomadic Wodaabe people gather for a week of celebrations, congregating for an explosive mix of racing, dancing, singing and, for the main reason they're here, finding lovers.
An archaic and exuberant beauty contest, you'll stay several days to share the privilege of this annual spectacle. For those interested in photography or anthropology, this small group tour is an absolute must-do.
For more information, take a look at our 8-day small group tour itinerary, The Gerewol Festival. If you want to extend your Chad holiday, here's some other trips we offer.
2. Central Asia Encompassed
It's hard not to overstate the enduring appeal of Central Asia, best known for the historic 'Silk Road' but also for its landscapes, blue domed mosques and a confluence of tribal cultures stretching across five different 'Stan states: Turkmenistan; Uzbekistan; Kyrgyzstan; Tajikistan and Kazakhstan.
Yes, you'll visit the Silk Road cities of Bukhara, Khiva and Samarkand, but you'll also spend a night at the flaming Darwazi gas crater, also known as 'the door to hell', explore canyons and National Parks, spot bears and enjoy the majesty of the Kyrgz mountains visiting tribal cultures.
If you're wanting a one-stop-shop itinerary, one which takes in the very best of the region's history, culture and landscapes, then this is the most comprehensive, most immersive small group tour we offer.
For more information check out our Central Asia Encompassed tour, five countries in under a month.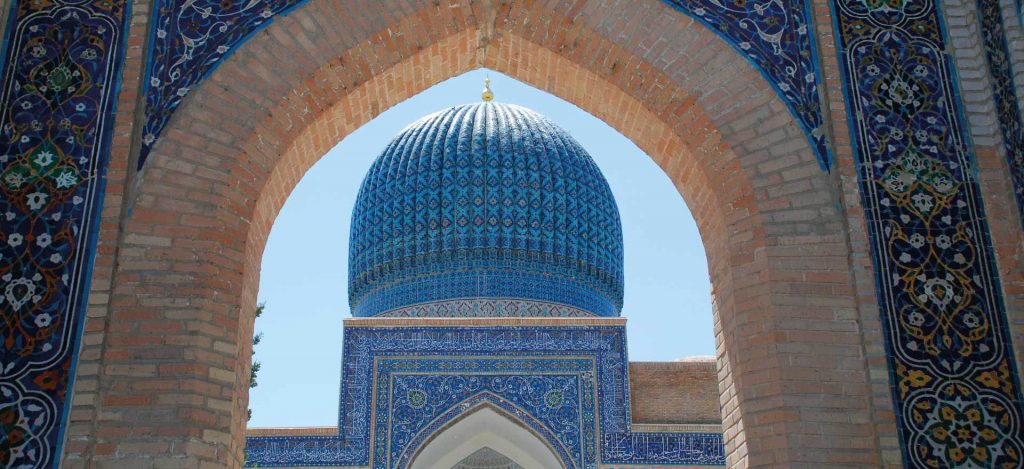 3. Expedition to Angola
It may not be the first country you think of when it comes to small group tours, but Angola packs a big punch when it comes to providing unique experiences and untouched cultures. The best place in Southern Africa to see tribal groups, what makes Angola so unusual is that tourism is so nascent, it being off the travel map due to years of Civil War and unrest.
Now, the doors are opening to the few travellers lucky enough to explore a destination far, far from the beaten track.
Travelling sensitively through remote areas in the south of the country, you'll encounter the hunter gatherer Mutua, the colourful Mucuwana and the Himba, learning about their culture and customs with the help of an expert guide.
Find out more about small group tours to Angola by looking at our 11-day Expedition to Angola itinerary.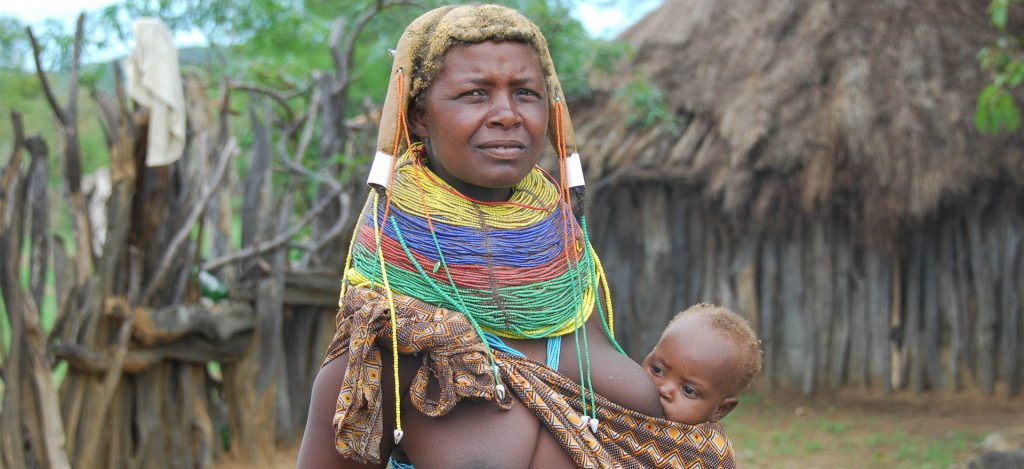 4. Azerbaijan, Georgia and Armenia – The Edge of Europe
Arguably the most popular small group tour we offer, this journey around the 'edge of Europe' does what it says, travelling through the fringes of modern Europe, countries which have been influenced historically by Persia and the Ottoman empire as much as the European and former Soviet Union.
Why this sudden rise in popularity, meaning we've had to increase our departures from two to five this year alone? Well, we think that as well as word-of-mouth and some fabulous recent newspaper and magazine articles, the two TV series exploring the region, Joanna Lumley's 'Silk Road Adventure' and Levison Wood's 2,600 mile odyssey and resulting Channel 4 documentary, 'From Russia to Iran: Crossing Wild Frontiers' has catapulted these once little visited destinations to the forefront of our consciousness and consideration.
Despite this new-found fame, the countries have not yet been overwhelmed by tourists and in any case, we explore areas much further from the beaten track than charming Tbilisi and futuristic Baku.
Fabulous cheese and wine, too!
Want to know more? Take a look at our 20-day small group adventure across the Caucasus, The Edge of Europe.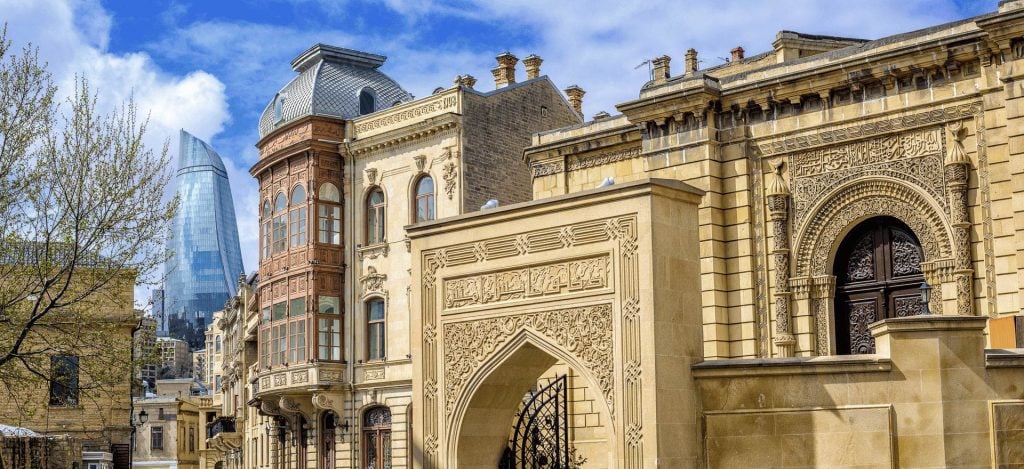 5. Djibouti, the Danakil Depression and Somaliland
Are these the most other-worldly landscapes on our planet? Here, at the very edge of the African continent, a stone's throw from Arabia on the shores of the Red Sea you'll come across countries which are as beautiful as they are, well, weird. (Take a look at this BBC photo gallery to see more) From towering, limestone chimneys belting gas into the air and the vast salt lakes of Lac Abbe to the 'hottest place on the planet,' the Danakil Depression in the Afar region of Ethiopia or hiking up a live volcano before visiting the hot springs at Dallol, this is a trip which will wow.
About as 'out there' as you can get when it comes to extreme landscapes, these 13-day small group tours aren't just popular because of the many geological sites and sights they boasts. There's the unrecognised country of Somaliland, where tourism is almost non-existent and where you'll get the genuine feeling that you're a traveller, not a tourist.
Thankfully, the fiercely independent Afar people, who we visit in Ethiopia are more welcoming than they once were – the practice of wearing enemy testicles around their necks (hopefully) long gone.
Want to know more about this truly wild (in every sense) small group adventure, take a look at our Djibouti, Danakil Depression and Somaliland itinerary.
6. Hidden Kazakhstan
Given that Kazakhstan is the world's largest landlocked country, and ninth largest country on the globe, it's surprising that this vast and diverse country is the least visited of all the Central Asian 'Stans.
Why? Well, perhaps this country may not have as many 'Silk Route' towns as its Uzbekistan counterparts, but it does offer fabulous scenery, from Central Asia's answer to the Grand Canyon and Monument Valley, the 'singing dunes' of Altyn-Emel National Park; the desert region of Mangistau and the salt marshes of Tuzbair.
With cities few and far between, the very 'Russian' capital of Almaty, the most famous example, these wild, totally unpopulated landscapes are home to bear, lynx and the elusive snow leopard, to mention but a few.
We can't begin to do justice to the beauty and splendour this country has to offer in words alone but would urge you to have a look at our image gallery which can be found on the Hidden Kazakhstan itinerary page. Truly awe-inspiring.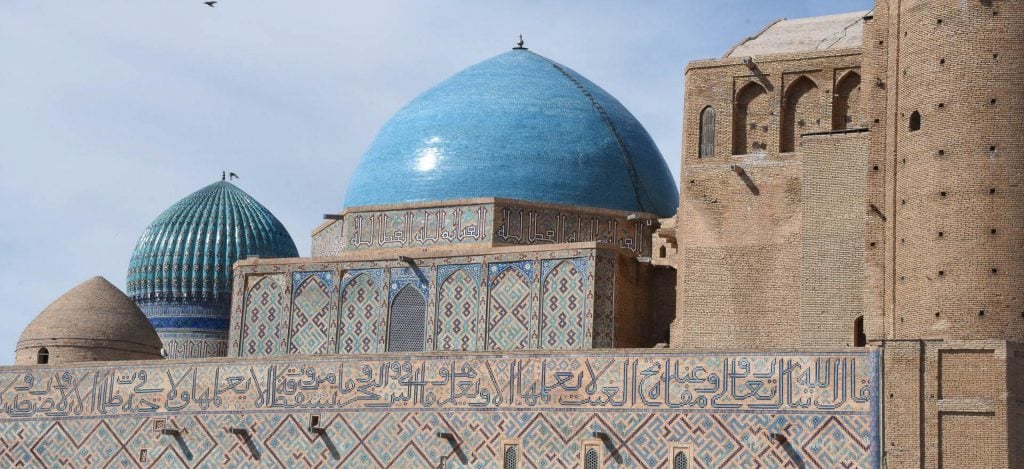 7. Gold and Magic
Is this the best introduction to the landscapes and cultures of West Africa? We think so!
They may be neighbouring countries but what's inside each's borders, is incredibly diverse in terms of culture and landscape when it comes to Ghana, the largest country, Togo (one of the smallest, sandwiched between Ghana and Benin) and Benin.
Perhaps most intriguing, you'll learn more about the often misunderstood Voodoo, the state religion of Benin, and witness an actual ceremony, whilst in Togo, you'll visit a fetish market in the colourful and lively capital, Lome, the only African city to be colonised by the French British and Germans. In Ghana, you'll learn more about the Ashanti kingdom, at one time one of the most powerful nations in Africa and visit reminders of the country's less salubrious past, with visits to the 500 year old slave castle in Elmina and the one-time centre of the African slave trade, Ouidah.
Take a look at our aptly named Gold and Magic 12-day itinerary for more information.
8. Belarus, Ukraine and Moldova
Arguably the least visited countries in Europe but which together, this two week adventure provides a snapshot of Soviet Union history and culture from the now fully pulled back Iron Curtain, as well as a visit to the Moldovian breakaway republic of Transdniestr, a country which doesn't officially exist.
You'll see the fairtytale castle at Mir and visit the Belarussian capital at Minsk, a blend of communist architecture with charming old churches; learn about the tragic Second World War history and explore one of the last primeval forests in Europe. In Ukraine, the best known of the three, you'll explore the monasteries and cathedrals in the capital, Kiev before travelling to the most infamous (and again, making headlines thanks to the hit eponymous HBO show) Chernobyl – a striking contrast to the elegance and beauty of Lviv and the Carpathian mountains, also in Ukraine.
Finally, in Moldova you'll explore vast underground wine cellars, monasteries and, as mentioned above, the bizarre republic of Transdniestr. (We bet none of your friends have even heard of it).
Take a look at our 16-day Belarus, Ukraine and Moldova trip for more information (and also see our blog on countries that don't exist).
9. Altai Explorer
A truly ground-breaking tour, travelling across the vast landscapes of Russia, Mongolia and Kazakhstan, it's no wonder that this journey to the heart of the Altai Mountains (home to the nomadic eagle hunters) has become a favourite Native Eye small group adventure.
Appealing to those who want to connect with their 'inner wild', to truly escape the hustle and bustle of modern life to discover a landscape and peoples unmoved and unmarked by the passing of time, this 25-day expedition will leave you changed.
Again, it's hard to do these landscapes justice by just mere words – take a look at our image gallery on our Altai Explorer itinerary page. The mounted eagle hunter image is spectacular.
10. Marrakech to Bissau
A journey like no other, this ground-breaking small group adventure from Morocco to Guinea Bissau via the Western Sahara, Mauritania, Senegal and Gambia, will see the landscapes shift from the vast sands and Berber cultures of the Maghreb deserts to, having traversed the tropic of Cancer, the eventual dense forests and tropical landscapes of Guinea Bissau, deep into the heart of 'traditional' Africa.
As well as the slowly shifting backdrop, you'll encounter semi-nomadic people still living amongst the dunes; witness camel trains, cross into the desert republic of Mauritania, witness the Sahara disappearing into the Sahel, before coming to the Africa of old, places where Islam and Christianity never managed to dominate and old customs and animist tribal cultures still dominate.
The trip ends with a couple of days spent sailing between the islands in the stunning Bijagos Archipelago, about as far removed from the sprawling sands of the Sahara as you can get.
A month's adventure of epic proportions, find out more about our Marrakech to Bissau tour here.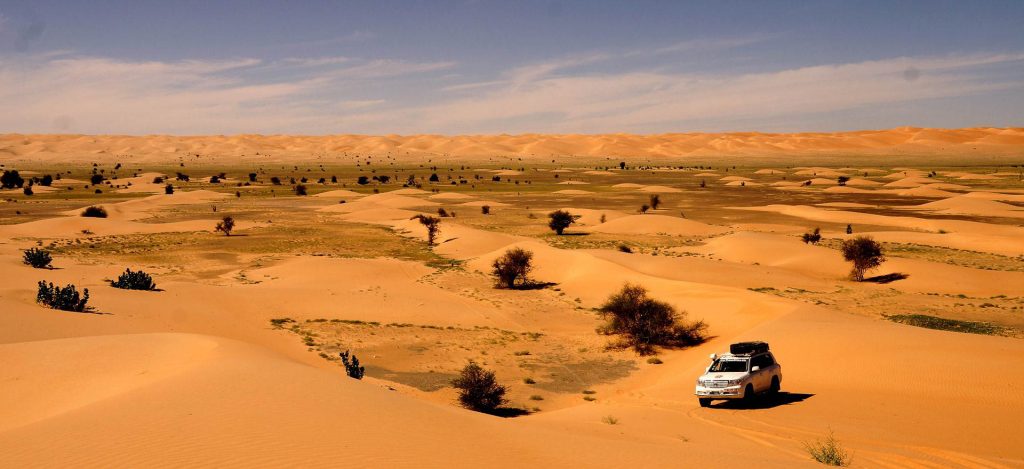 World-wide small group tours – next step
Native Eye offers over 60 small group tours throughout Africa, Asia and the Middle East, Europe and Latin America. If you'd like to know more about any of our unusual, off-the-beaten-track itineraries, call us on 01473 328546 or e-mail us using our contact form. We'd love to hear from you.