If there's been one upside of the pandemic, it's that it's allowed us the time and space to create exciting itineraries to not just new destinations but to expand on the offering in others we already have.
Yes, we've been busy and have now significantly ramped up our Latin America offering which, with spectacular timing, we launched just a few months ahead of global lockdown! So much for best-laid plans. Now, though, with travel restrictions falling domino-like to a whole host of global destinations (and many more to follow), it's time to put plans in action once again.
Take a look at our exciting new tours for 2022. We hope you like them!
Nine new tours for 2022
1. Brazil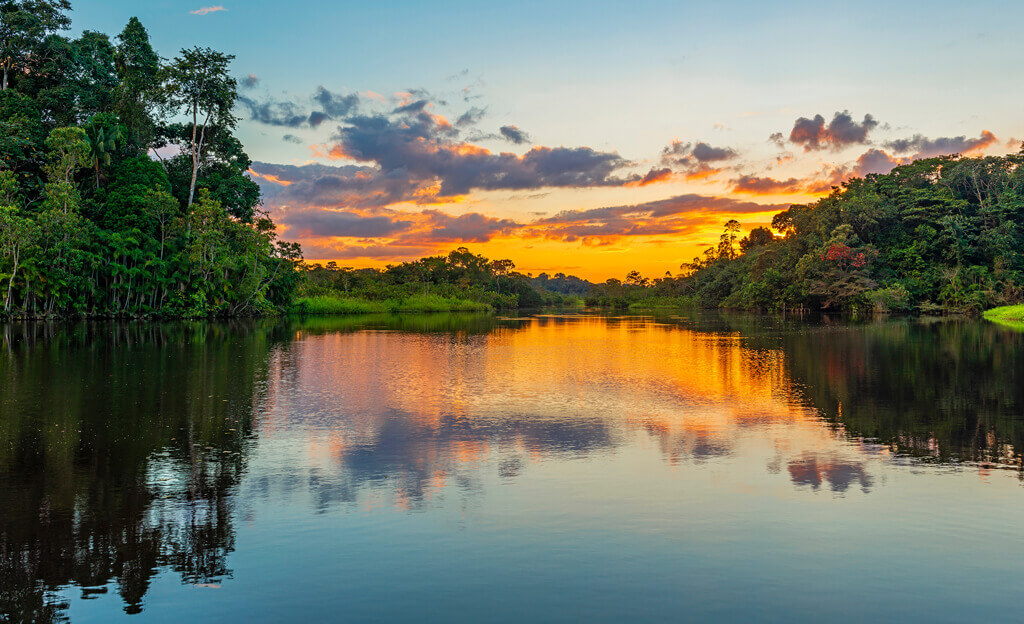 Where? Brazil
Why? Given this Latin American' country's vast size, the fifth largest country in the world, it's impossible to cover Brazil's highlights in anything but a three-month adventure. That said, we've created what we think is an itinerary that gives you a flavour of everything this destination is famous for; a mixture of diverse landscapes, culture, history and architecture.
What you'll experience:
– Spend three nights in a remote floating lodge in the Mamiraua Reserve, looking for wildlife and exploring rivers, lakes and forests
– The coastal city of Salvador, a centre for the country's Afro-Brazilian population
– Explore Chapada Diamantina National Park, a vast region of tabletop mountains, gaping canyons and waterfalls.
– Experience exquisite colonial architecture in Minas Gerais and Ouro Preto
– Take a favela tour
– Discover the music scene, visit Christ the Redeemer, and Sugar Loaf mountain in Rio de Janeiro.
How? Brazilian Rhythms, 20 days from £4,499
2. Paraguay
Where? Paraguay
What do you know about Paraguay? Chances are, not much. It's one of the least visited countries in Latin America but we think it's one of the most fascinating. Bordered by Argentina, Bolivia and Brazil, Paraguay is sparsely populated (due to the 19th century War of the Triple Alliance which resulted in the death of 90% of its population), unspoilt and offers a rare opportunity to step back in time to enjoy a more authentic Latin American experience. This new tour for 2022 is genuinely an off-the-beaten-track unspoilt treasure, a unique trip that is one of our most exciting new tours for 2022 in South America.
What you'll experience:
– Explore the remote Chaco region, with salt-flats and swamplands surprisingly brimming with flora, fauna and wildlife including the tapir, giant armadillo and anteater
– Discover the historic Jesuit Missions
– Cross the border to see the Iguazu Falls
– Follow the Circuito de Oro, through traditional towns home to local artisans and gold and silversmiths
How? Paraguay, The Lost Heart of Latin America, 12 days from £3,299
3. The Balkan States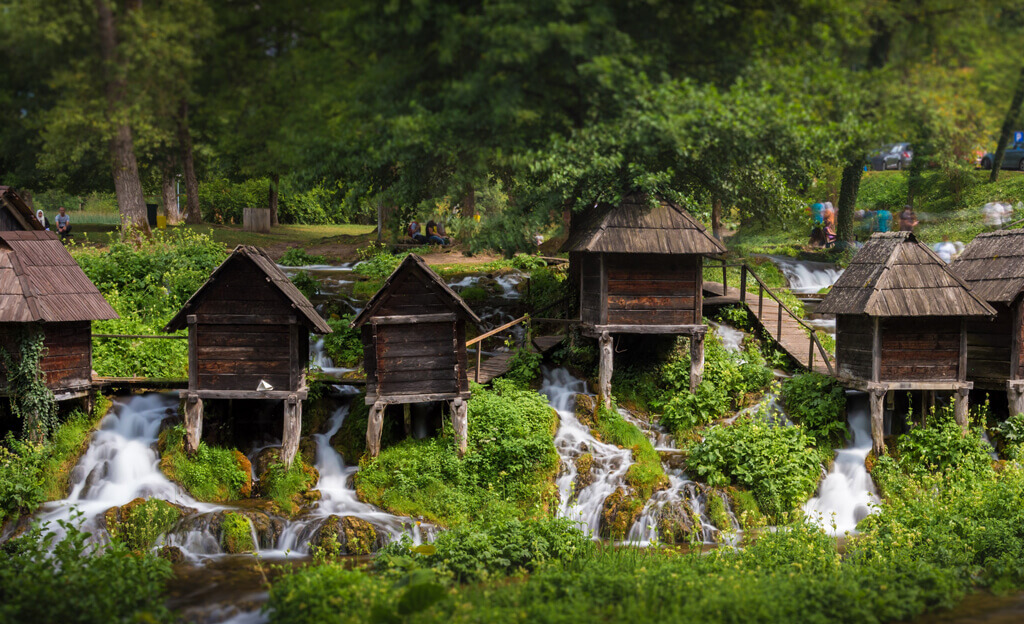 Where? Balkan States
Why? Having already curated trips to the Western Balkan states of Albania, Kosovo and Macedonia, we thought we'd increase our offering here by creating an adventure that covers the more Slavic than Ottoman / Islamic nations (which can of course be done together). Sitting at the fault lines that separates Europe from the Orient it is perhaps the most eclectic part of the continent and all the most fascinating for it. One of our new tours for 2022, we take in Bosnia and Herzegovina, Serbia, Montenegro and Croatia will appeal to history lovers (ancient and modern), landscape lovers and culture vultures. A great all-rounder that packs a huge amount in!
What you'll experience:
– The beautiful walled cities of Kotor and Dubrovnik
– The gruesome skull tower and Roman remains at Nis
– The turquoise lakes, waterfalls, rivers and forests in Plitvice National Park
– The landscapes of Durmitor and Biogradska Gora
– Learn about Vukovar's role in the Balkans War
– Visit the monasteries of Fruska Gora and imposing fortress of Novi Sad
How? Highlights of the Balkans, 16 days from £1,899
4. Eastern Turkey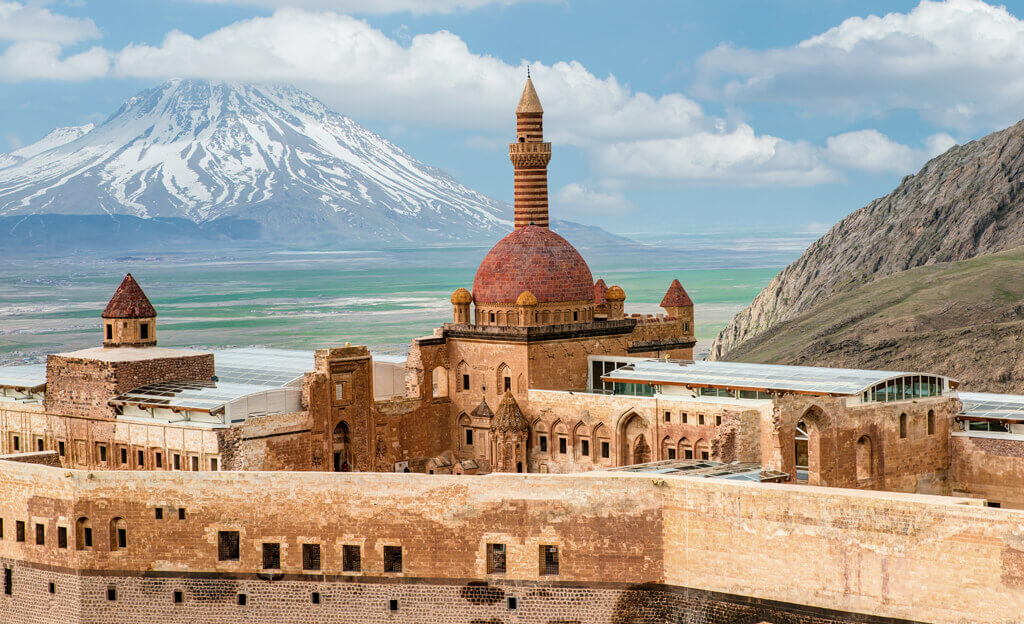 Where: Eastern Turkey
Why? Come and discover a completely different side to Turkey, one far away from the gulet cruises, sunbathing and fly and flop destinations along the Turquoise Coast. Instead, explore Asia Minor, an area with a colourful and fascinating history dating back millennia, visiting imposing citadels, biblical birthplaces and hidden lost cities. The landscape is equally compelling; think snowy peaks, crystal lakes and rivers as well as stony, desert-like conditions, rich with flora and fauna. Our new tour for 2022 to the Wild East won't disappoint.
What you'll experience:
– Antakya's Christian Church of St Peter, the tombs of Urartian Kings and Roman mosaics
– Join local pilgrims at Abraham's cave, the birthplace of the prophet
– Explore the world's oldest temple at Gobekli Tepe
– Visit Mt Nemrut at sunset to witness its giant Commagene stone heads which guard the burial mound of Antiochus
– Enjoy spectacular scenery around the vast crystal lakes of Ataturk and Van
– Hike amongst remote mountain settlements in the Kackar Mountains
– Stay in a traditional village guesthouse to enjoy the authentic local cuisine
– Visit the abandoned 'ghost city' of Ani

How? A Taste of Eastern Turkey, 15 days from £2,199
5. Bolivia and Chile
The neighbouring countries of Chile and Bolivia share some of Latin America's most remarkable landscapes. In a little under 3 weeks, we'll take you from the steamy lowlands of the Amazon jungle to what feels like the top of the world – the high altitude deserts of the little-visited and other-worldly Altiplano. An adventure of extremes, with shimmering salt flats, strange rock formations, boiling mud pools and the Atacama Desert, the driest region on earth outside the polar regions. Literally, wild!
What you'll experience:
– Explore the Amazon jungle and experience its indigenous people and its wildlife
– Salar de Uyuni, some of the most extreme and expansive vistas on earth
– Explore the Atacama Desert, including steaming geysers and turquoise lagoons
– Visit abandoned ghost towns as well as typical Andean villages
– Witness evidence of ancient civilisations, from giant geoglyphs to ancient Inca ruins
– See the 'fighting' (and skateboarding!) Cholitas
How? Altiplano Adventure, 18 days from £4,249
6. Georgia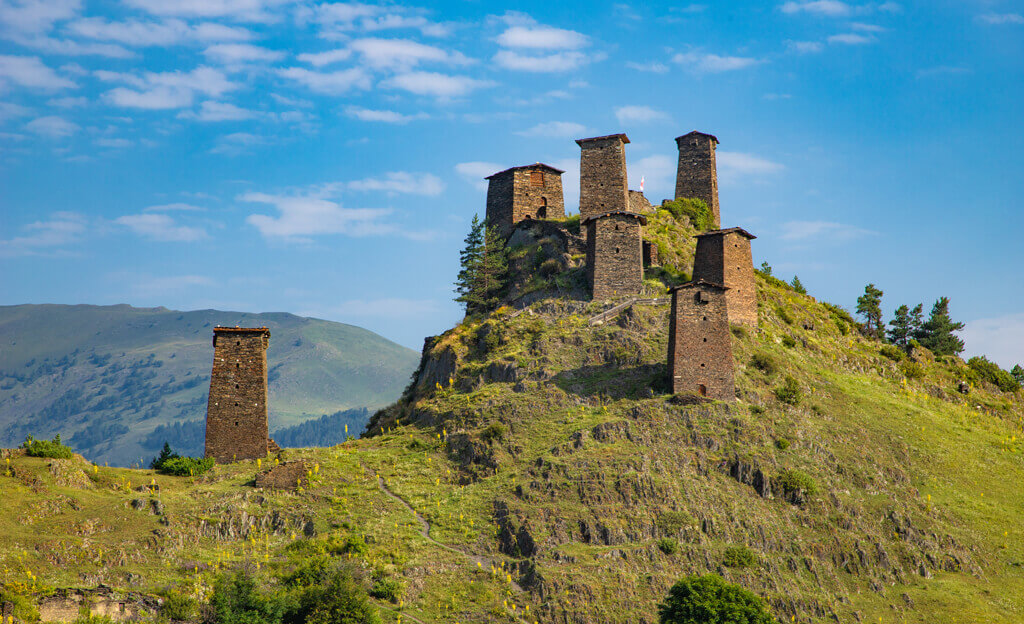 Where? Georgia
Why? Native Eye clients will already know we're no strangers to Georgia. It's one of our most popular and longest-running European adventures. This, though, we felt was to experience the country at its most traditional, ideal for those wanting a more in-depth experience of the remote villages and least accessible parts of the country. So an exciting addition to our portfolio of new tours for 2022.
What you'll experience:
– Explore the winding, characterful streets of Tbilisi, enjoying fabulous food and drink
– Visit the religious monuments at Mtshkehta, Georgia's spiritual heart
– Drive to the land of snow-capped peaks and high mountain passes of Kazbegi, vising the iconic Sameba Church.
– Explore the Chaukhi mountains
– Discover the valleys of Khevsureti, visiting barely-visited medieval villages and dramatic watchtowers
– Visit a local winery in Kakheti
– Explore the breath-taking landscape and pagan shrines at Tusheti
How? Mountains of Georgia, 12 days from £1,699
7. Panama
Where? Panama
Why? Probably the least-visited Central American country and boasting what could well be the world's most famous canal, there's incredible diversity (and biodiversity) in a nation that is about the same size as Ireland. From the colonial old quarter, Casco Viejo, in Panama City, to the highlands which are home to around 200 species of mammal and 1,000 species of birdlife, it's a land of contrasts and perhaps Central America's best-kept secret.
What you'll experience:
– Panama City where glitzy commercial buildings contrast with elegant colonial buildings in the old town
– A huge array of birds, mammals, whales, dolphins and manatees
– The Azuero Peninsula to experience traditional Spanish heritage
– Find out more about Panama's coffee industry on a family-run farm
– Learn about the country's indigenous groups and ancient customs
How? Panama – From the Cloudforests to the Caribbean, 12 days from £3,099
8. Algeria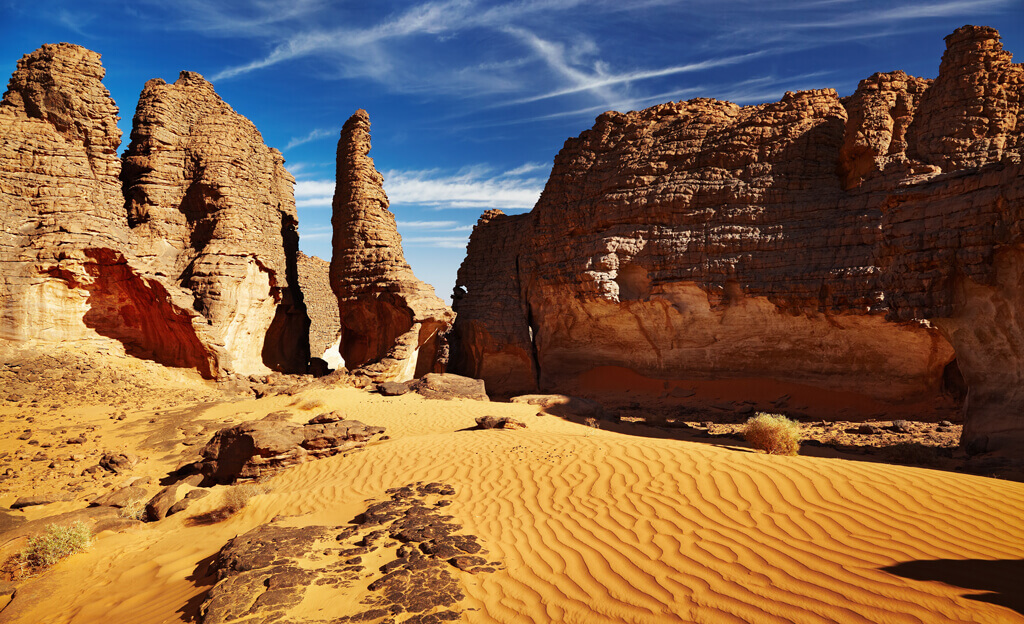 Where? Algeria
Why? Calling desert lovers and culture vultures: if it's not already, consider putting Algeria top of your next adventure list. Back on the travel map after some difficult years, Africa's largest country now offers adventurous travellers one of the most exciting experiences in Africa. Whilst the northern flanks of the country skirt the Mediterranean coast, this is an adventure into the Saharan interior, to an area known as the Tassili n'Ajjer, a landscape which has been formed by shifting sands and winds creating weird rock formations and thousands of square kilometres of dunes.
What you'll experience:
– Meet the Tuareg people who have somehow made this seemingly inhospitable landscape their home
– Experience weird and wonderful rock formations, a photographer's dream!
– Discover the vast dunes of the Erg Admer and Tin Merzouga to the canyons and gueltas of Essendiline
– Find ancient rock paintings and engravings
– Camp amidst dunes and rocks, watching the sunset over golden mountains
How? Algeria – Jewels of the Sahara 13 days from £2,299
Colombia
Where? Colombia
Why: Nowhere else in Latin America has undergone such a profound change than Colombia in the last decade. Formerly a 'no-go' area due to drug trafficking and guerrillas, now, it's emerged to become one of the most exciting, exuberant and flamboyant destinations in the continent. With both a Caribbean and Pacific coastline, thick Amazonian forests, snow-capped peaks and arid deserts, its landscapes are almost as diverse as its people. And, like its immediate neighbours, it's also one of the most biodiverse places on the continent. You'll be captivated.
What you'll experience:
– The Caribbean city of Cartagena
– See the remarkable pre-Columbian ruins at San Agustin
– Explore the idyllic Coffee Zone
– Learn about the turbulent history of Medellin
How? Colombia Revealed, 16 days from £3,199
Find out more about our new tours for 2022
We specialise in unusual destinations, off-the-beaten-track adventures and traditional, often tribal cultures. And offer some of the most exciting and ground-breaking small group adventure tours on the planet. If you would like to find out more about any of our holidays (whether you are interested in one of our new tours for 2022, or any of our longstanding trips), ring us on 01473 328 546 or e-mail us using our contact form.
Other blog posts you might enjoy:
Small group tours – our top 15
Five of the best epic journeys
Remote travel destinations – top trips
Remote island holidays
Best cultural festivals for intrepid travellers
The world's most unusual travel experiences
Best things to see in Central Asia
West Africa holidays for first-timers