Our Afghanistan holidays and tours explore a region that has been spared the turmoil faced by much of the country. Isolated politically, culturally and geographically from the rest, the mighty Wakhan Corridor is a land of magnificent snow-capped mountains, remote valleys and pristine azure lakes. It offers some of the finest scenery you're ever likely to see.
The panhandle-shaped strip of land once served as a buffer zone in the 19th century's Great Game, where British and Russian Empires fought for influence in Central Asia. Its significant role in the Silk Road trade is evident today, with its many ruined caravanserais, forts and towers.
Despite being one of the most isolated places on earth, villages of semi-nomadic Kyrgyz and Wakhi pastoralists dot the majestic landscape. Here people eke out an existence from the unforgiving environment and are happy to share their curious traditions with rare visitors.
Top highlights on Afghanistan holidays and tours
Drive through the Pamir Mountains
Meet the Wakhi and Kyrgyz people
Visit historic Silk Road forts
Explore the remote Wakhan valley
Experience traditional Afghan hospitality
On our Afghanistan holidays and tours you'll visit remote communities, discover long abandoned fortresses and experience the thrill of travelling through one of the world's most inaccessible places.
Culture
Afghanistan is a deeply Muslim country and visitors should be mindful of this. You will be struck by the comparative absence of women, most of whom are covered with the burqa. For women travellers it's a good idea to bring a headscarf. Both men and women should cover upper arms and legs as a gesture of respect at religious sites, and remove their shoes before entering houses.
Dining in Afghanistan is an unusual experience. People eat with their right hands and if you are in someone's home, you will usually sit crossed-legged on the floor and eat from a shared dish. Hospitality is an important part of Afghan culture and you will be warmly welcomed.
The country is famous for its centuries-old national sport, buzkashi, or 'goat grabbing'. This involves riders on horseback competing to grab a goat carcass. Poetry is also a cherished part of Afghan culture. Men, women and children gather to recite ancient verses and enjoy traditional music.
Afghanistan is a multi-lingual country but the most widely spoken are Pashto and Dari. The latter is often referred to as the Afghan Persian.
When to go on holiday to Afghanistan
Afghanistan's climate is typical of the semiarid steppe, with cold winters, dry summers and very little chance of rain. The south of the country experiences an Indian climate, whereas the mountainous areas of the northeast are subarctic. The best time to visit the Wakhan is the height of summer, from June to August. Even then temperatures can fall below freezing in some areas.
Start planning your Afghanistan tour
Check out our small group tour to Afghanistan: Wakhan Adventure. Many of our trips are small group adventures with set departures. However, as a bespoke operator, we can design and create trips to suit any traveller, from solos to larger groups. If you would like to find out more about tailor-made holidays to Afghanistan or our group tours, call us on 01473 328546 or email us via our contact page. We'd love to hear from you.
Show more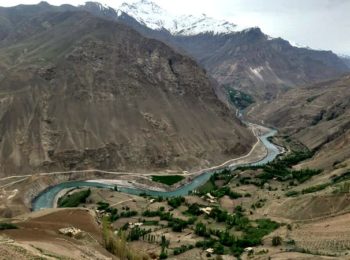 Afghanistan
Good for:
Stunning Landscapes and Historic Sites
No products were found matching your selection.